Glimpse inside the Obamas' Holiday Traditions — from Michelle's Childhood to the White House
Like any family, the Obama family has their own holiday traditions. The former U.S. First Lady Michelle Obama has revealed that her fun-loving family does a talent show as part of their Christmas activities.
Michelle Obama revealed in 2013 that her extended family stages a Christmas talent show every year. This event has seen her husband and former U.S. President Barack Obama singing his heart out.
She explained that instead of buying gifts for each member of her large extended family, her aunts would bring small gifts and only give these after one performs. One can do anything from telling a joke to doing a backflip.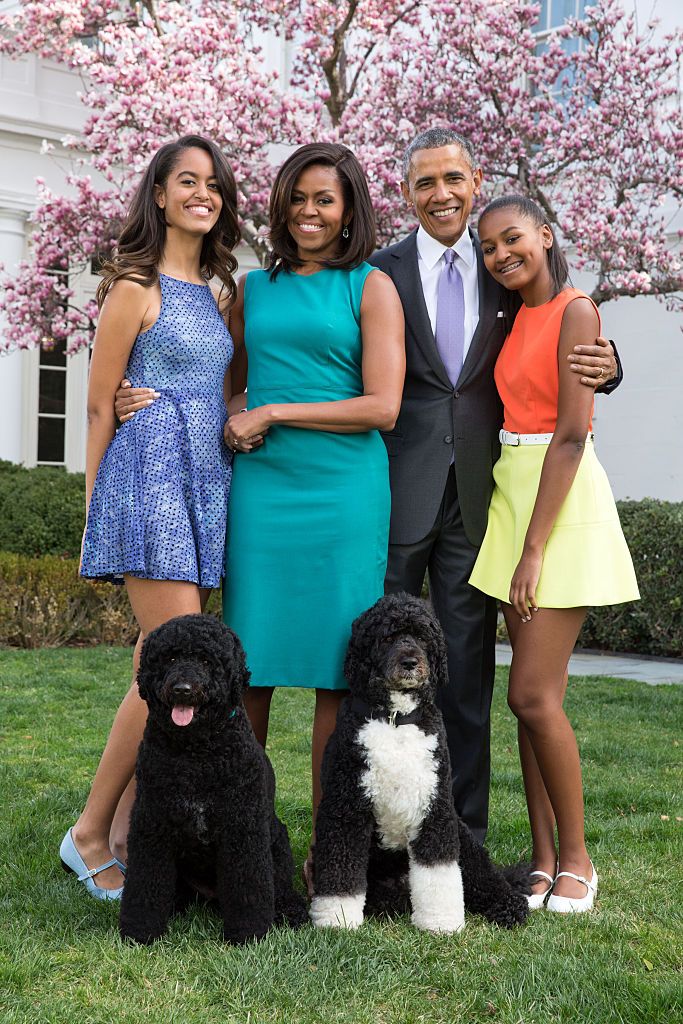 Michelle said that the family tradition continues to this day. She recalled doing hula-hoop and Barack doing a song along with other dads in the clan. Their daughters Sasha and Malia would also sing or put on a play.
HELPING OTHERS DURING CHRISTMAS
But for the family, who spent eight holiday seasons in the White House, Christmas traditions are not only about having fun. During the annual lighting of the National Christmas Tree in the President's Park outside the White House in 2011, Barack said:
"In this season of hope, let's help those who need it most –- the homeless, the hungry, the sick and shut in."
Barack and Michelle have taken part in the annual Toys for Tots activity by the U.S. Marine Corps Reserves. Michelle would also spend time at the Children's National Medical Center, reading books to patients.
Children are close to her heart. Michelle, now mother to two beautiful young ladies, has previously revealed that she had suffered miscarriages before becoming a mom.
Thousands flock to the White House every year to witness and join Christmas festivities.
CHRISTMAS MUSIC AND CARD
Back in 2013, the former First Lady, who is known for her impeccable fashion choices, also revealed that her holidays also involved listening to Mariah Carey's holiday-themed songs.
She would also listen to James Taylor, Boyz II Men, and Nat King Cole. Michelle said that her children would tease her that it's officially Christmas season when she pulls out her holiday playlist.
For their final Christmas as the First Family, the Obamas used a photo of his family for their final White House Christmas card, breaking tradition. In past holidays, the family sent Christmas cards featuring a photo of the White House covered in snow.
The photo, taken at the State Dinner for Canadian Prime Minister Justin Trudeau in March 2016, shows the good-looking family in high spirits as they smiled for the camera.
Thousands flock to the White House every year to witness and join Christmas festivities. Public rooms are decorated with numerous Christmas trees. Once, a 300-pound white chocolate replica of the White House delighted revelers.
Other Christmas traditions are less conventional. Actress Kristin Bell and her husband Dax Shepard would go on a road trip as part of their holiday tradition. The couple goes to Oregon each year to celebrate the holidays at her mother's house.