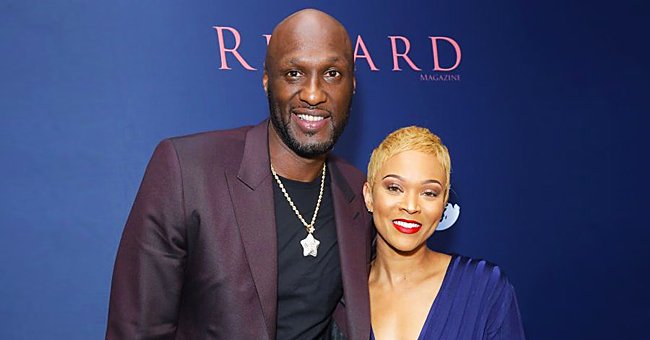 Getty Images
Sabrina Parr Posts Stunning Photo in a Bikini after Announcing Her Break up with Lamar Odom

Only a few days after personal trainer Sabrina Parr revealed that her engagement with Lamar Odom is off, she showed off her stunning beauty in a recent post on her Instagram.
Sabrina Parr is already back to work, just days after sharing that she and basketball star Lamar Odom broke off their engagement. The personal trainer shared a fantastic swimming pool shot of her with a fitness-related caption on Instagram:
"Ain't no photo shopping around this way!!!!! So I'm currently working on a lower body workout plan that specifically targets your glutes!"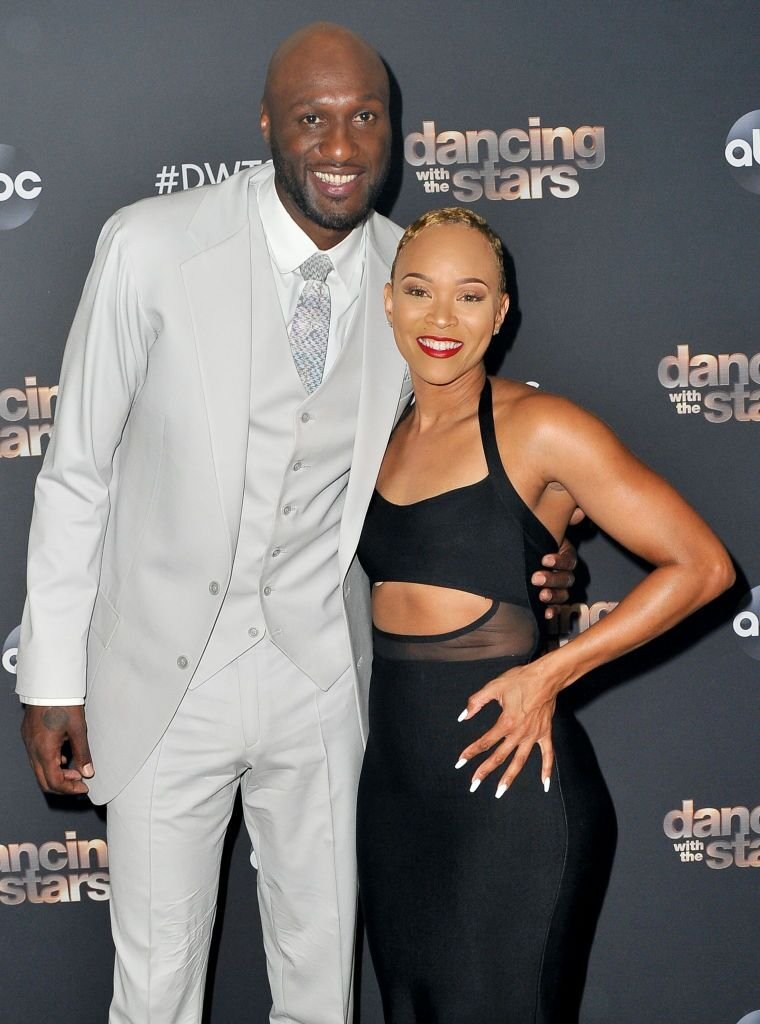 Lamar Odom and Sabrina Parr at Regard Magazine and Coin Up app's 'Regard Cares' event on October 02, 2019. | Photo: Getty Images
In her caption, Parr revealed to her followers and fellow fitness enthusiasts that her coming workout plan would include video workouts. She asked if they would prefer a home workout plan or a gym workout plan.
Although her followers were interested in what she had coming for them as they took to the comments to respond to her caption, many still could not get over how hot and gorgeous she looked in her photo.
Parr posed in a swimming pool with her legs submerged in the water while she hoisted herself by the edge of the pool to show off her swimsuit.
The blonde bombshell wore a black and white two-piece swimsuit that effortlessly showed off her flawless skin and displayed her toned curves that are undoubtedly a result of her rigorous training and love for fitness.
The 33-year-old health and fitness coach shocked her followers on Instagram with the disappointing and sad news on November 4.
Parr's breathtaking poolside photo came days after she announced that her relationship and engagement with basketball player Odom had been called off.
The former lovebirds dated for a long time and had been engaged for about a year since the former NBA player dropped to one knee and proposed to Parr in November 2019.
The 33-year-old health and fitness coach shocked her followers on Instagram with the disappointing and sad news on November 4.
On her Instagram story, Parr revealed that she and Odom, who got an imprint of her lips tattooed on his neck as a show of love, are no longer engaged, stating that it was the best thing to do for herself and her kids.
Parr continued, sharing that her former fiancé had some things he had to work through on his own. She wished Odom the best and asked her followers to pray for everyone involved.
While that period must have been tragic for both Parr and Odom, it seems that the fitness trainer has picked up where she left off and is blazing on doing what she loves.
Please fill in your e-mail so we can share with you our top stories!