Rapper Eve Stuns in Jeans & Leopard Jacket after Announcing Her Exit from 'The Talk' (Photo)
Rapper Eve stunned in a simple yet chic look flaunting an animal-print blazer and a pair of washed-out jeans in a new Instagram update that came after she announced she would no longer be a co-host of "The Talk."
Rapper Eve is a queen of style and there is no look she cannot rock. The fashionable 41-year-old beauty recently shared a new photo of herself flaunting a simple and well put-together look that is worth copying. 
The rapper donned a simple white T-shirt and paired it with what looked like a washed-out pair of jeans. Neatly tucking the shirt inside, she topped off the outfit with a yellow animal-print blazer with a slim fit.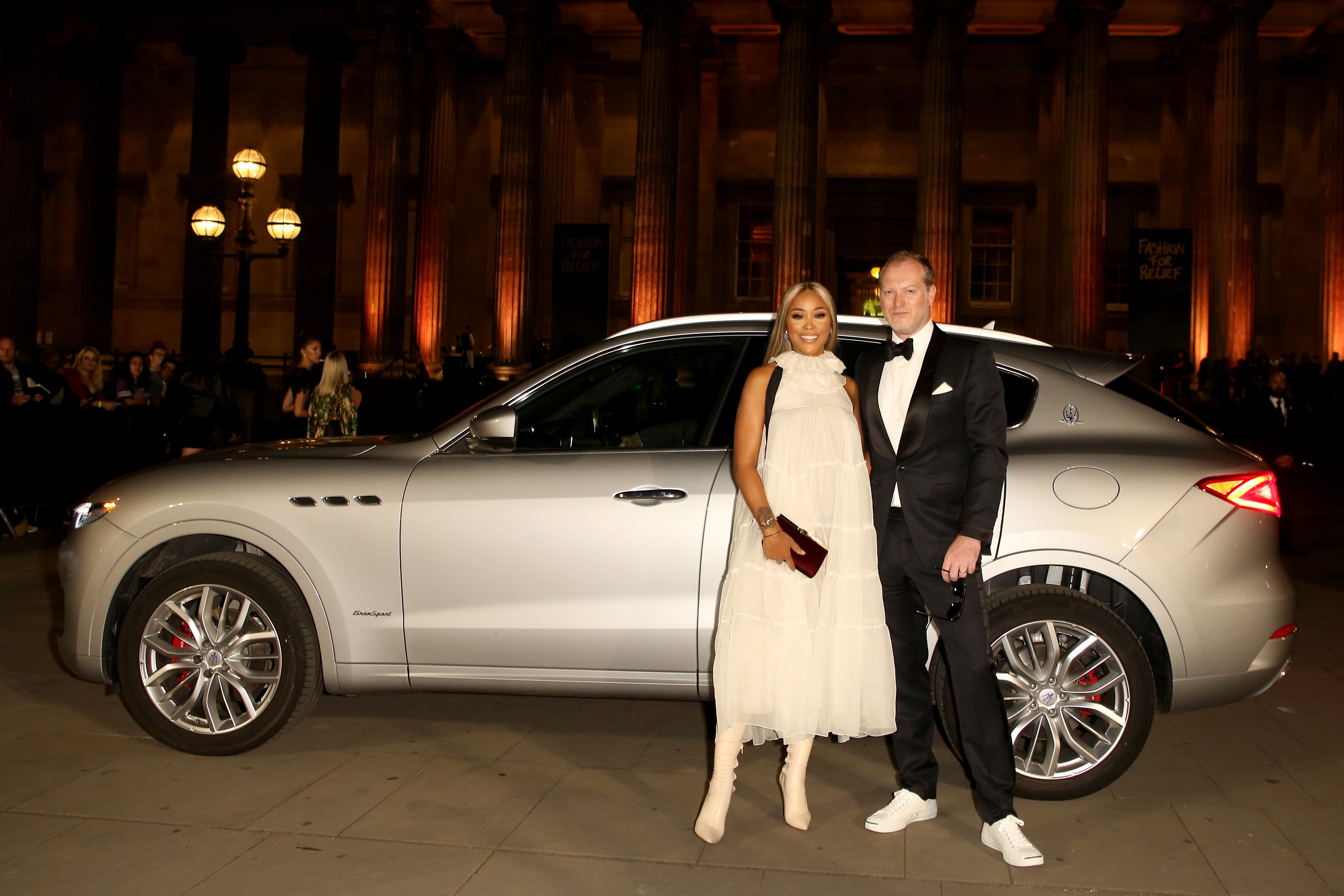 QUEEN OF STYLE
Eve put on a simple pair of golden hoop earrings to accessorize. Her makeup was minimal, but her eye makeup was a little bit heavier with thick false lashes and some nude eye-shadow. 
Her long brown hair was straightened out and she put it all behind her shoulder as she posed for the photograph. Gumball 3000 founder Maximillion Cooper is lucky to have such a stunning and gifted wife! 
SHE IS EXITING "THE TALK"
The rapper's Instagram update came after she announced that she is saying goodbye to the CBS hit "The Talk" and will no longer be co-hosting the show by the end of December this year. 
All Eve wants to do for now is to be closer to her husband and concentrate on expanding her family...
DIFFERENT PRIORITIES
Fans were obviously saddened by the news, but it did not come as a surprise at all. Amid the ongoing pandemic, she had been hosting the show from her London home and could not travel due to the country's recent lockdown. 
Eve also shared that she is more focused on expanding her family right now. The show's network has not made an announcement regarding a replacement as of the date of this writing. 
EVE WANTS TO FOCUS ON FAMILY
According to Eve, she is pretty grateful that she is able to host the show from London, but she is not sure when she will be able to travel back and host the show from the studio itself. 
While talking about the ongoing lockdown, the rapper expressed how happy she has been to spend time at home. She has gotten to know her husband in a way she described as beautiful. 
HER INFERTILITY STRUGGLES
All Eve wants to do for now is to be closer to her husband and concentrate on expanding her family and being with them. However, she is definitely going to miss being on the stage and connecting with all the women. 
Eve has always been open about her struggles with infertility and her struggles to conceive with her husband. She did not talk about it for a long time because she felt shameful, but she can freely talk about it now. Here is to hoping that she will be able to expand her family with him, one way or another.