'The Good Doctor' Star Antonia Thomas Stuns Flaunting Natural Hair in a Black Polka-Dot Outfit
Famous actress Antonia Thomas recently took to social media to flaunt her natural hair as she posed up a storm in a black polka-dot gown. 
Antonia Thomas stunned her fans on Instagram when she shared a couple of shots, including pictures of her rocking a gorgeous polka-dot gown. 
The pictures featured Thomas flaunting her curly natural hair, and they also drew attention to her delicate facial features. Two of the pictures in the post were screengrabs of headlines from Soho.com.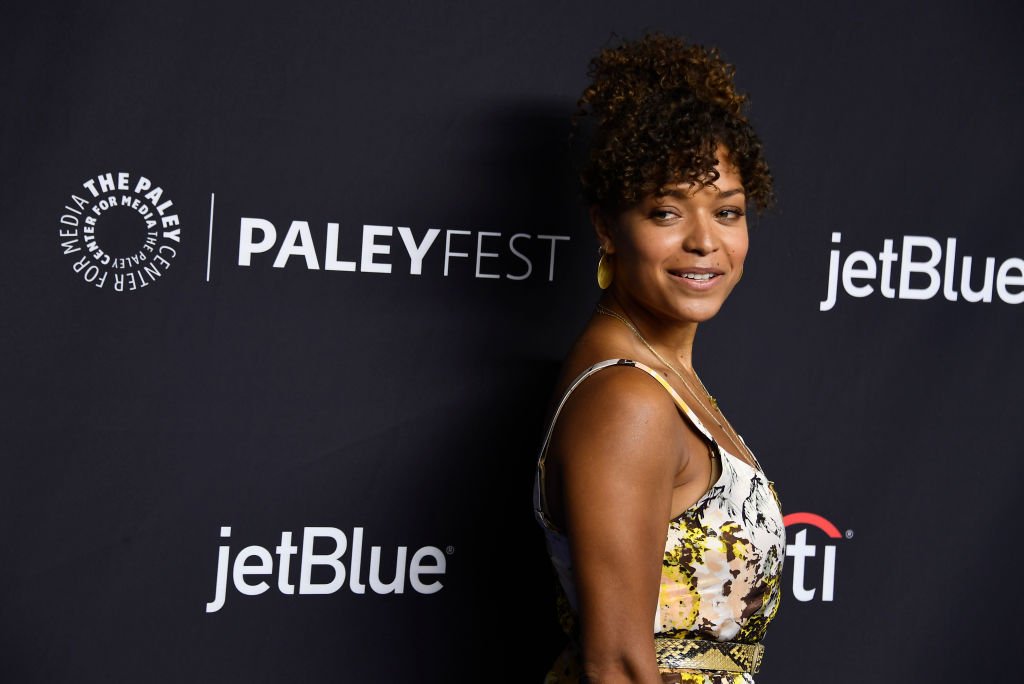 The headlines were from an article that documented the chat "The Good Doctor" star had with Glynn Pogue. During the chat, Thomas opened up about why she thinks her latest acting role in Steve McQueen's upcoming series of movies is her most crucial yet. She captioned the post: 
"Loved chatting with @bedstuybrat for @sohohouse House Notes about all things @smallaxeseries and Black Britishness. Link in bio."
The post was shared on November 4, a day after her birthday. In the comments section, Thomas's fans wished her a "happy birthday" while complimenting the photos. 
One fan asked if the others could imagine being that beautiful, while another declared love for her natural hair. The birthday she celebrated is her 34th, and looking at her accomplishments, it has been 34 years well lived. 
For Thomas, a show centered on an autistic leading character's life counts as exciting.
Having earned a Bachelor of Arts in acting at the Bristol Old Vic Theatre School, Thomas made a name for herself in the acting industry. She is perhaps best known for her portrayals in the TV series "Misfits," "Lovesick," and the hit show, "The Good Doctor."
Speaking about what secured her interest in her role in the medical drama, Thomas named the story it was centered on, which follows an autistic doctor's intricate life.
For Thomas, a show centered on an autistic leading character's life counts as exciting, but that was not the only thing that made the project exciting for her. 
There was also love for the character she was slated to play. According to Thomas, her character, Claire,  "multilayered" and "flawed"– two characteristics an actor loves to portray in a role. 
In the series, the "flawed" Claire befriends the autistic newbie doctor Shaun Murphy, quickly becoming his friend in the world of medicine. 
Thomas is doing well for herself as an actress, but she has expressed a deep-seated interest in writing and producing as well. Fans can't wait to see the things she comes up with.