Tyra Banks Recalls Experiencing a Wardrobe Malfunction on Air — Here's What Happened on DWTS
The "Dancing with the Stars" new host has had her share of tense moments behind the scenes because of her elaborate costume changes during the show's episodes.
46-year-old model, actress, and TV personality Tyra Banks has made a lot of headlines during her first season as host of the dancing competition series "Dancing with the Stars."
Her run as a host of the show, in replacement of longtime hosts Tom Bergeron and Erin Andrews, has caused the desired effect on the series, with all eyes focusing on Banks and what changes she brings to the fan-favorite TV show.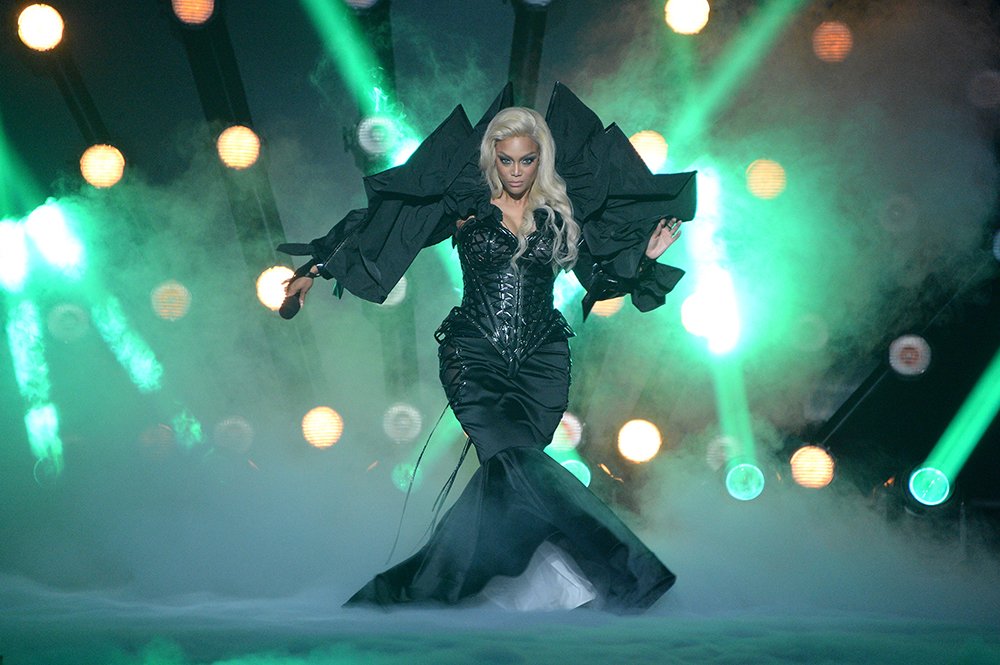 Banks, who is also the executive producer of "DWTS," has, as everybody expected, raised the bar on the show when it comes to fashion, and one of the ways in which she did so was by doing one or two costume changes every episode.
While the concept is not that uncommon and it doesn't sound so hard to accomplish, Banks recently admitted that sometimes it has been more difficult to pull off than she imagined at first.
During a recent interview with ET, Banks shared a behind-the-scenes story that almost ended up in a disaster, when, while taping one of the first episodes of the current season, she walked onstage with her dress unzipped.
"I think it was the third or fourth episode, I walk out and my hand is on my back and I was holding my dress together. It was not zipped up! And I did not have on any of my jewelry," Banks revealed on November 4, 2020.
As Banks shared, she had to discreetly hold the dress until her team could fix her dress and put her jewelry on, and she laughingly said that one can notice the change when watching the episode attentively.
FASHION PROFESSIONAL
While this kind of problems can happen to anybody, especially doing live television, Banks' background as a model is definitely helpful, since she already has "certain rules" established to make her work smoother.
Having worked with her looks for so long, Banks knows that no matter how beautiful she is, she has to be aware of the strengths and weaknesses of her appearance, and, in her case, she is self-conscious about her waist and always make sure her dresses fit her broad shoulders. 
Banks also revealed to be especially cautious with specific fabrics, sharing that she would never wear satin on certain parts of her body, like her derriere and chest, because she doesn't like how it makes them look on TV.
Finally, Banks reminded everyone that while she was once a runway model, her body has gotten thicker with age, and this is something that the wardrobe department of the series' seems to forget.
She revealed that sometimes she couldn't fit into the dresses that are picked for her because the designers make them with her body of 20 years ago in mind, leaving her no option that to having the outfits modified at the last minute.