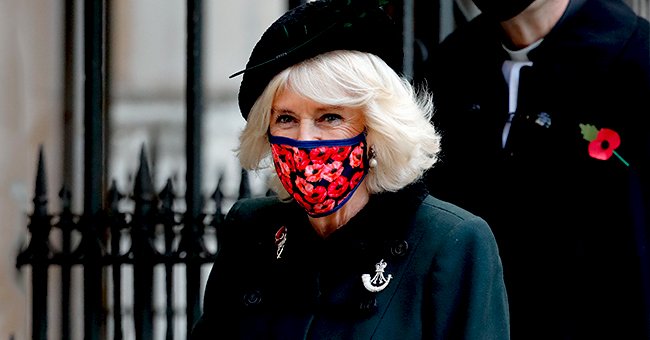 Getty Images
Duchess Camilla Reportedly Re-Wore a Green Midi Coat She's Owned for 13 Years at Special Event
The Duchess of Cornwall attended the 92nd Field of Remembrance at Westminster Abbey. Elegant as ever, she has worn this same green coat on other special occasions.
Camilla, Duchess of Cornwall, 73, visited Westminster Abbey to attend a ceremony that each year honors British soldiers who died in WWI and WWII. For the occasion, the always elegant Duchess Camilla chose to wear a deep green midi coat with cuffs and black collar.
The outfit that the Duchess wore that day she completed with high boots and a black hat with a green feather. Pinned to the coat you could see two brooches: the poppy brooch called he 'Returning Home Brooch' and her Rifles brooch.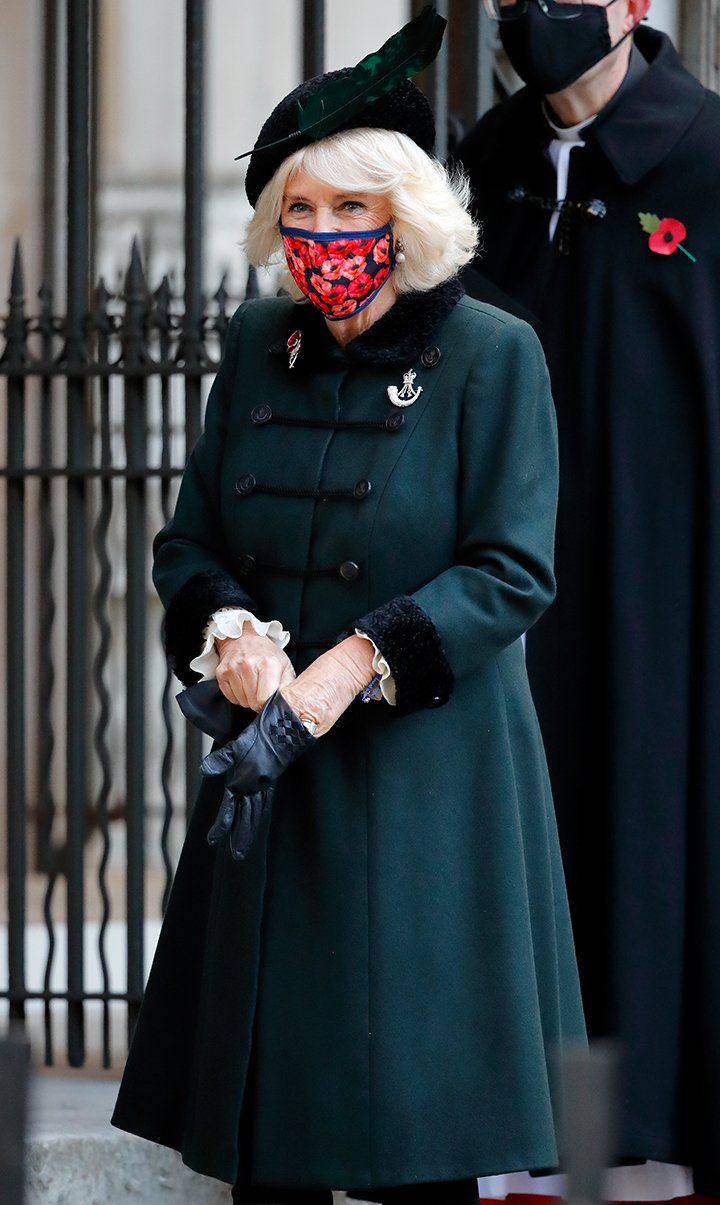 Camilla, Duchess of Cornwall visiting the 92nd Field of Remembrance at Westminster Abbey in London, England, in November 2020. I Image: Getty Images.
During the visit, the Duchess placed a cross on the Field of Re-embracing and also listened to prayers read by The Dean of Westminster, the Very Reverend David Hoyle, before participating in the two-minute time of silence.
Clarence House's official Instagram page explained: "The Poppy Factory has been making poppies for the @royalbritishlegion and @theroyalfamily since 1922. Their 24 strong factory team is made up of veterans and the dependents of veterans, some of whom have worked at the factory for over 40 years making Remembrance products."
SENTIMENTAL VALUE
The Duchess has worn this dark green with a black coat on several occasions where she has met with soldiers in the past. She is also Colonel-in-Chief of the Rifles, a position she received from the Duke of Edinburgh, Prince Philip.
Another occasion where the Duchess wore this coat was in 2007 when she combined it with knee-high boots, black stockings, and the same black hat. She was handing out Operational Service medals to soldiers returning from Iraq.
CLOSE TO ROYALTY
Duchess Camila was born into a family that did not belong to royalty but that rubbed shoulders with her. Her father Major Bruce Shand, was Vice Lord Lieutenant of East Sussex. This allowed him to grow up close to the young royalty and get to know them.
It was at a polo match that a mutual friend introduced her to Prince Charles. His attraction to her was immediate, she was funny, cheerful, and liked the same things as him.
FAILED ROMANCE
Unfortunately, the now Duchess had a reputation as a party girl, and Prince Charles with the king's crown in his future, needed to find a bride that would better fit the image of a queen.
So the relationship did not go forward, and soon after Prince Charles left the country for his commitments to the Army. For her part, she decided to rekindle her relationship with Andrew Parker Bowles, a former crush on her.
MARRIAGE TERMINATED
Shortly after, she became Mr. Andrew Parker Bowles and the two shared two children: Tom and four years later Laura. On his side, Prince Charles had also married Diana Spencer.
Over the years, both Prince Charles and Camilla resumed their relationship, which brought many problems to their families and of course to the crown. The press uncovered the double infidelity and both were worse off.
NEW BEGINNING
After the tragic death of Princess Diana, the image of the Prince and Camilla did not change much. Despite the fact that both had already divorced their respective spouses, they remained distant. It wasn't until a couple of years after Princess Diana's death that the Dukes of Cornwall resumed their relationship.
The couple married in a civil ceremony in 2015, after several years shaping a new image before the English people. Queen Elizabeth has shown her appreciation for Duchess Camilla during these 14 years of marriage, for example on birthdays.
Please fill in your e-mail so we can share with you our top stories!