See Rare Photos HTGAWM Star Viola Davis Shared of Her Daughter Genesis in Adorable Costumes
"How to Get Way with Murder" star Viola Davis shared charming snaps of her nine-year-old daughter, Genesis, enjoying Halloween in adorable costumes. 
Viola Davis, best known as Annalise Keating in the hit television series, "How to Get Way with Murder," did not let Halloween pass without documenting her only daughter, Genesis Tennon, in fun costumes.
The award-winning actress, who shares her daughter with Julius Tennon, took to Instagram to share Genesis' take on playing dress-up on Halloween. She posted three priceless pictures of her daughter celebrating the occasion.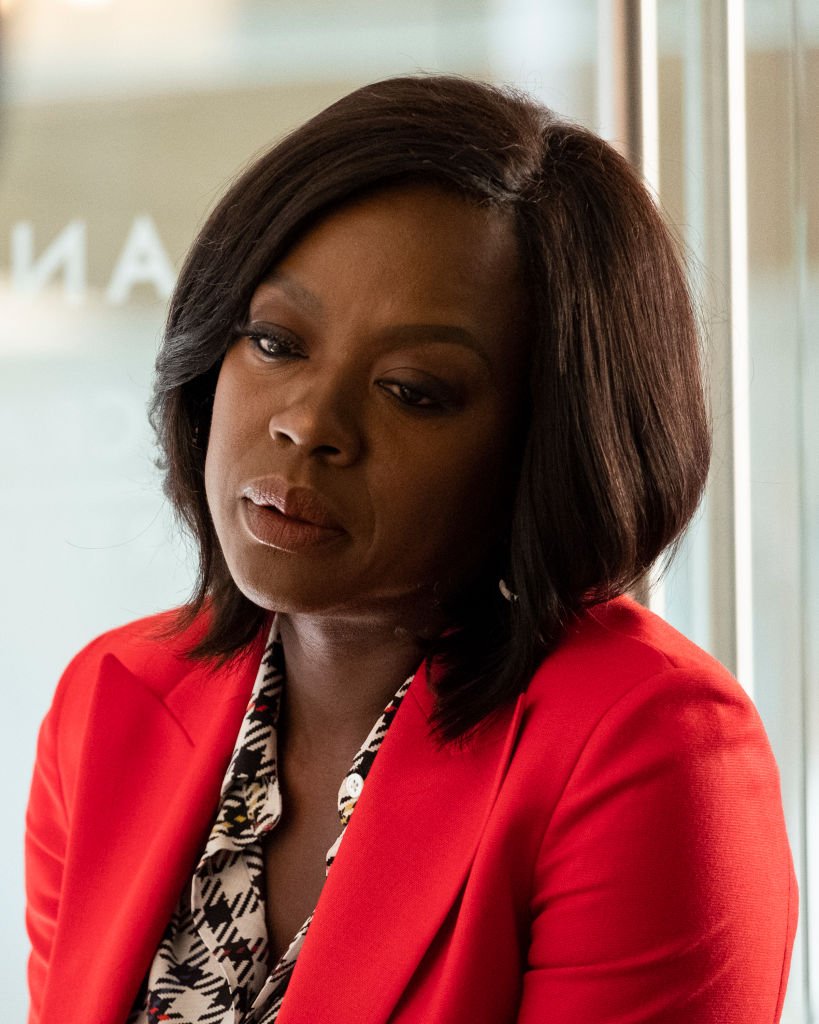 A PROUD MOTHER TO GENESIS
The first two snaps were throwback pictures of Genesis feeling the Halloween vibes. She first donned a white dress while holding an award, a reference to Davis' historic win in the 2015 Emmy Awards.
The second snap showed the charming girl appearing as a zombie with dark circles around her eyes and black marks extending to her cheek. She also wore a pink shirt, which she completed with a large afro wig and chokers.
The longtime couple's daughter, whom they adopted in October 2011, also portrayed a werewolf in a black leather jacket and leggings and a plaid shirt with a wolf's image on the front.
Davis appeared sentimental in her latest post. Aside from her Halloween greetings, she wrote the hashtag,"#FunnyHowTimeFlies," and fans agreed that her daughter is growing up fast. 
Fans recalled that Genesis was just little when they saw her around the actress. They were all amazed that she is now nearly a teenager. One fan commented:
"Such a beauty! She's so big! (sic)"
FOLLOWING IN HER MOTHER'S FOOTSTEPS
Genesis may not be the veteran actress's biological child, but as years passed, the little girl seemed to be developing the same passion as her mother's. She already showed interest in acting and the arts.
She first made a name for herself in 2019 when she lent her voice in "The Angry Birds Movie 2." She starred alongside Gal Gadot's daughter, Alma, and Nicole Kidman's daughters Sunday Rose and Faith.
Over the years, Davis has made her daughter the center of her life.
As she shows off her own personality under the spotlight, there is no doubt that Genesis will thrive in the entertainment industry. After all, she has Davis as her role model in show business.
Davis hopes her daughter will not grow up entitled. To prevent this kind of attitude, she instilled in her the value of being humble and grounded as this will help her go forward in the future.
Over the years, Davis has made her daughter the center of her life. With Genesis around, the doting mother ensures that she will never feel alone every step of the way.
Davis is not just a wonderful mother to Genesis; she is also a loving daughter to her mother, Mary Alice Davis. Back in May, the award-winning actress paid her mom a sweet birthday tribute on Twitter.
Amid the coronavirus pandemic outbreak, she wrote that she was longing to see her mother again. She also shared a heartwarming throwback snap of herself bonding with her mother at a restaurant.