Tarek El Moussa Shares Wedding Details — See What He Has Planned with Fiancée Heather Rae Young
"Flip Flop" host Tarek El Moussa revealed details of his coming nuptials to Heather Rae Young and hints at a possible international venue.
Tarek El Moussa and fianceé Heather Rae Young have started making plans for their wedding which they have tentatively scheduled for next summer.
El Moussa and Young got engaged in July 2020, and the "Flip Flop" star set the scene for the proposal extravagantly, renting out an entire spa and beach on Catalina Island. And that means he's got to top that for the wedding.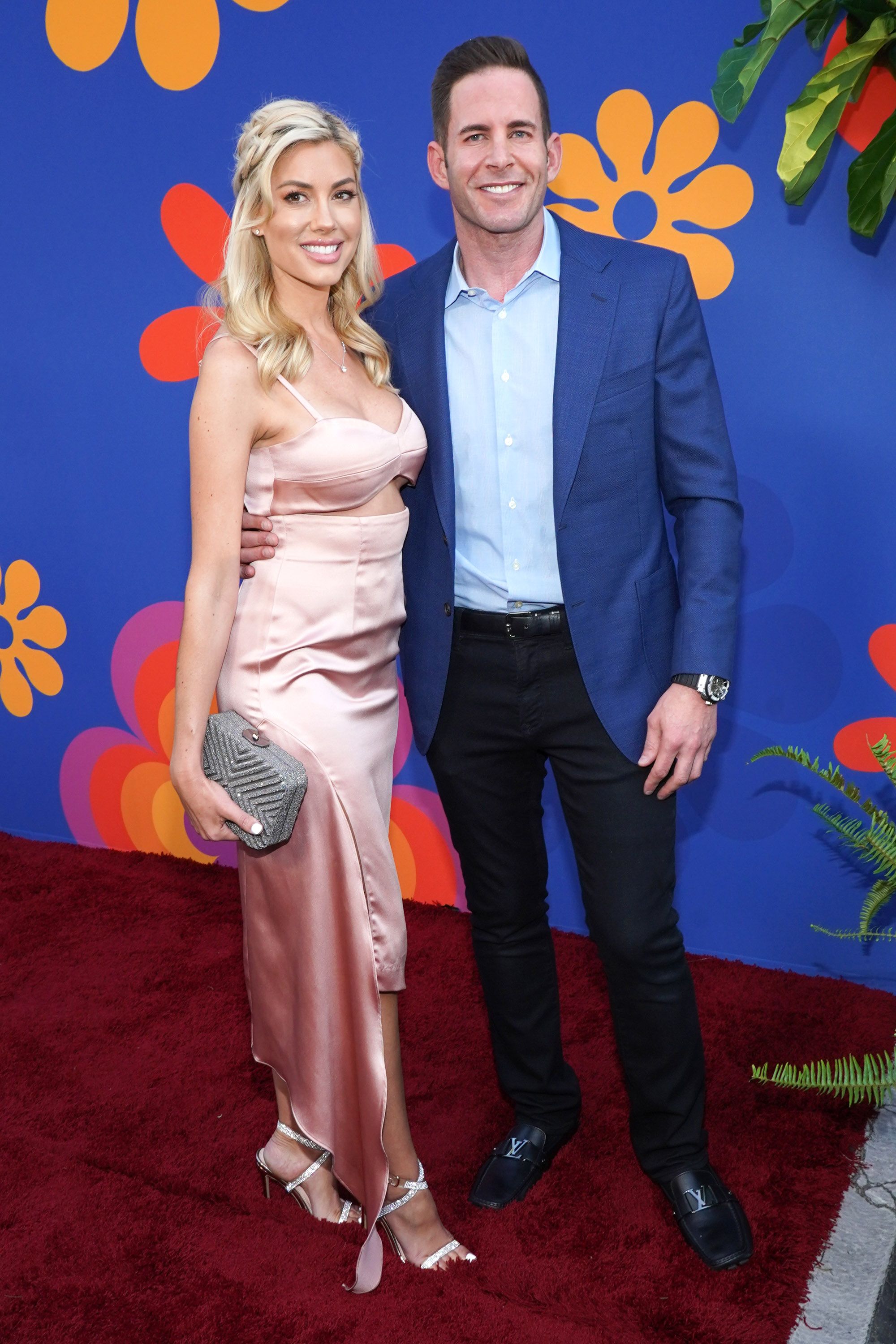 A MYSTERIOUS "WHERE"
El Moussa has revealed that the wedding will not be on Catalina Island, and it might not even be in the U.S., with possibilities ranging from Los Cabos in Mexico to Paris, the city of romance. 
As for the "when," that will have to be kept fluid, El Moussa confessed and will depend on how the situation viz-a-viz the COVID-19 pandemic develops.
El Moussa hopes that he will get the opportunity to work with Young on their own TV show
WHO'S INVITED
El Moussa has declared that exes will not be invited, which immediately excludes his former wife and mother of his two kids, Christina Anstead. 
El Moussa revealed that he and Young will be keeping the guest list short, and limited to those friends they feel the closest too, and to their immediate family.
Young has revealed that she is already looking at wedding gowns, and even at rehearsal evening dresses -- but, unlike most brides, she wants El Moussa  to approve. She said:
"I wanted my amazing fiancé @therealtarekelmoussa to choose what he wanted to see me in on our special night before we say I DO!! "
El Moussa has revealed that he and Young may eventually think about having children together, but that for the immediate future they will be concentrating on their new life together.
El Moussa has a daughter, Taylor, 10, and a son Brayden with his "Flip or Flop" co-star. Christina has recently filed for divorce from Ant Anstead, with whom she shares a one-year-old son, and has faced harsh criticism over her mothering of her three children. 
El Moussa and Anstead divorced in January 2018 and she married Anstead in December 2018. Despite their divorce, El Moussa and Christina have continued to work together on their hit HGTV show., and whatever ailed their marriage, their working relationship is excellent.
In the future, El Moussa hopes that he will get the opportunity to work with Young on their own TV show -- a project that he hints may already be in the works.