Kylie Minogue, 51, Shows Age-Defying Figure in Sparkling Black One-Shoulder Dress in Chic Photo
Singer Kylie Minogue stunned fans in a sensual black one-shoulder dress in an Instagram post promoting her new album, "Disco."
Australian singing sensation Kylie Minogue has just launched a new album that pays homage to the dazzling crazy days of disco and shared a photo on Instagram that has the fans gasping.
Minogue has been heading the charts since her debut album "Kylie" came out in 1988, and as impossible as it may seem, it looks like she hasn't aged a day since then.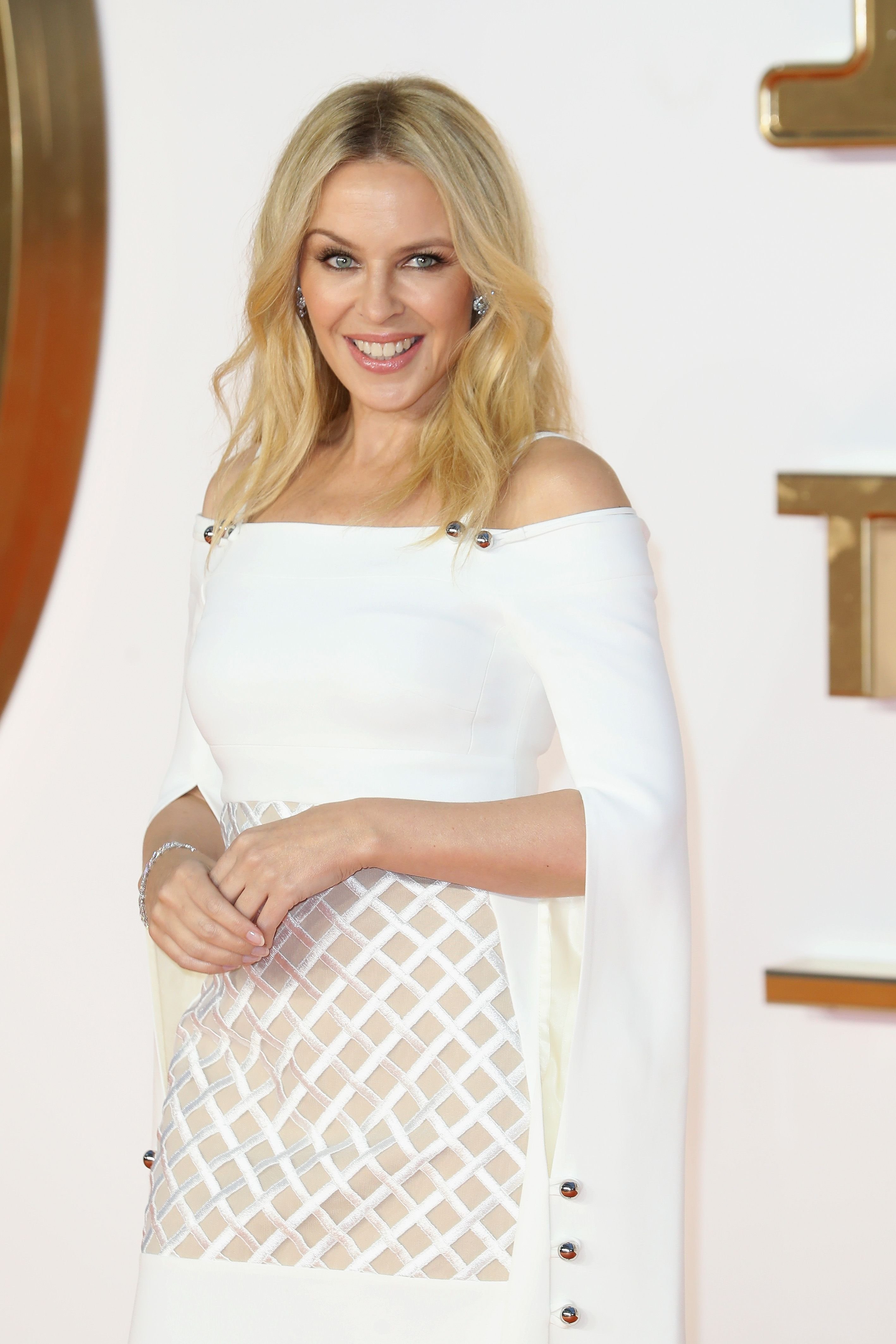 DAZZLING IN "DISCO"
The stunning 52-year-old shared a photo on Instagram of herself wearing a sparkly black one-shouldered evening dress. The singer is standing against a red background, holding the cover of a vinyl record in her hand.
The record, of course, is "Disco," and Minogue's makeup and hairstyle are spot-on for seventies nostalgia -- which happens to be the theme of the album.
In another promo post for "Disco," Minogue had herself photographed in classic 70s style, in a strappy electric blue dress that leaves her back bare, and sky-high sparkly silver sandals.
Her hair is wild and tousled, and she's wearing bold gypsy-style gold hoop earrings. Minogue is posed on the floor, and caught in the spotlights of what looks like a disco dance floor.
Minogue has been dating Paul Solomons, the handsome creative director of "GQ" for two years
While Minogue's fans are loving the 70s throwback looks that suit her sophisticated beauty to a T, they are also loving the sound. One of Minogue's Australian fans commented on her post:
"This is one of your best albums Kylie! Omfg 'supernova' is sensational!!! Stayed up till 1 am Melb time to listen over and over!!!"
While her career is on an all-time high, Minogiue's love life is also thriving. Minogue has been dating Paul Solomons, the handsome creative director of "GQ" for two years now, and things seem to be getting serious.
Not only has Minogue taken Solomons to Australia to meet her family, but she is also planning on buying them a home Down Under.
Minogue's fans are delighted with her happiness, especially since she has been through some dark days. The singer was diagnosed with breast cancer when she was just 38.
The next two years saw the singer put her career on hold and concentrate on her health. Fortunately, Minogue beat the breast cancer, but sadly the treatments ended her dream of becoming a mother.