Late Rapper Notorious BIG's Only Son CJ Wallace Resembles His Dad in New Photos
The son of the legendary rapper and songwriter, Notorious B.I.G., shared a series of snapshots on his social media. In the candid picture, CJ Wallace proved that he had borrowed some of his looks from his famous father.
The rapper and entrepreneur, CJ Wallace, posted a series of images taken during his casual day out. The photos see him traveling by the beach, taking his dog for a walk, and enjoying his day riding a bicycle.
However, the thing that draws the most attention is his uncanny resemblance with his late father, rapper Notorious B.I.G. Wallace looks almost like a mirror image of the legendary music artist, who was killed when he was only five months old.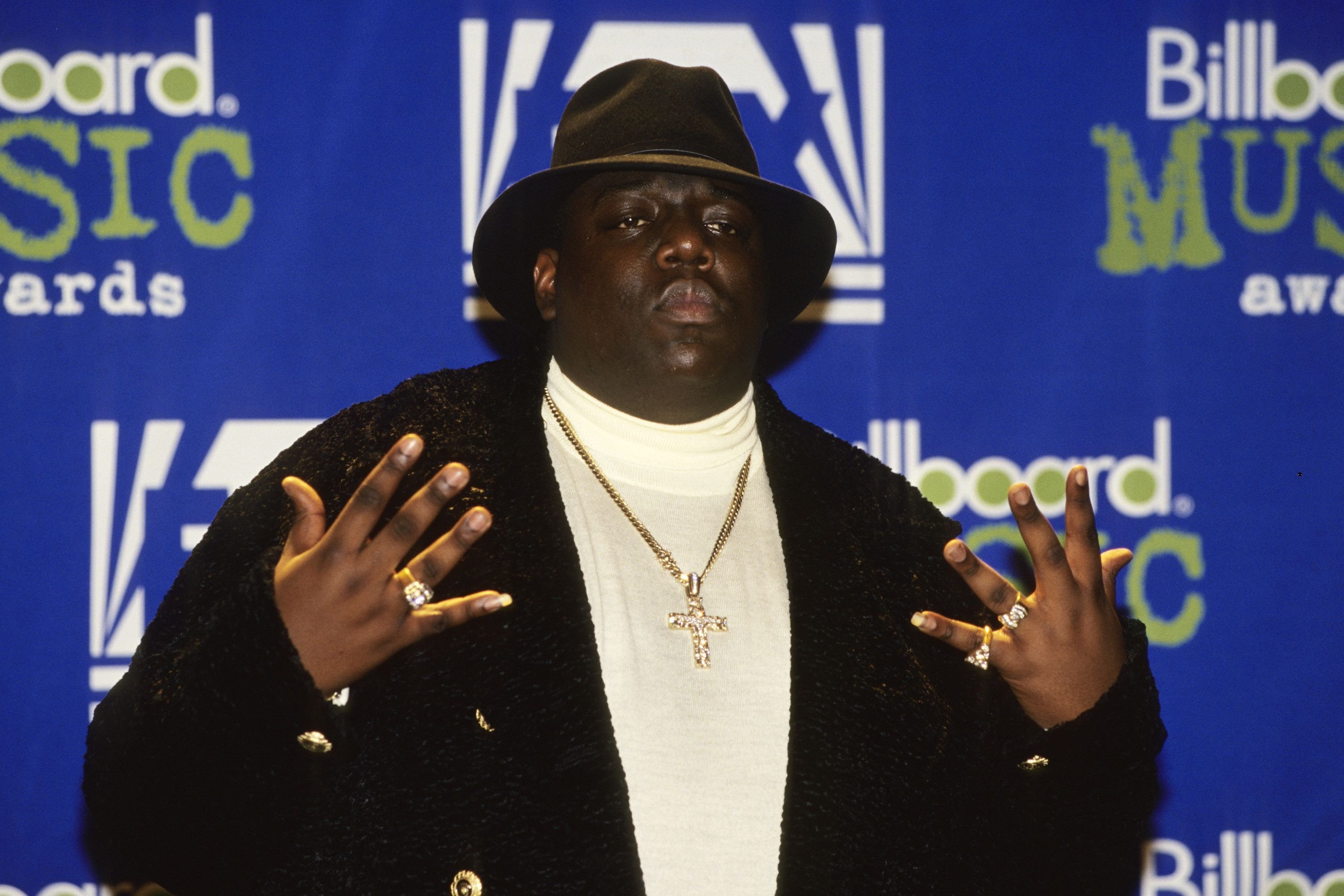 FOLLOWING THE FAMOUS FOOTSTEPS
A few months ago, Wallace finally followed in his father's footsteps by releasing his own music. The young artist told Billboard that he had wanted to do it for a long time but was scared because of his father's legacy. He said:
"I just avoided it because you don't wanna mess up anything great."
Wallace's first musical offering is titled "Ready to Dance," categorized as a house and dance album. The album contains the reinterpretations of several of Notorious B.I.G.'s famous numbers.
Wallace credits his parents for his creative endeavors and entrepreneurial spirit at such a young age.
The first single from the album that was released was "Big Poppa (House Mix)." Although his father's music inspired the tracks, none of the original samples were used to create reinterpretations.
MAKING A DIFFERENCE
Besides music, Wallace is also making a difference with his social impact company, Think BIG. The company, which he co-founded with partners Willie Mack and Todd Russaw, works to support issues such as cannabis legalization and criminal justice reforms.
The company also makes and sells various cannabis and wellness products as well as fashion apparel under the brand Frank White. The name is one of Notorious B.I.G.'s aliases.
Speaking in an interview, Wallace previously stated that every cannabis company, such as his, had a responsibility to give back. He believed that it was not fair for them to be making money off cannabis when there still are people sentenced to prison because of it.
REMEMBERING HIS FATHER
Wallace credits his parents for his creative endeavors and entrepreneurial spirit at such a young age. He added during the same interview that his mother, as well as his father's legacy, help him stay humble and grounded.
The entrepreneur further explained that his family members and Notorious B.I.G.'s records have helped him know more about his father. From what he has learned, Wallace believed that his father possessed an urge to look out for his friends, family, and people.