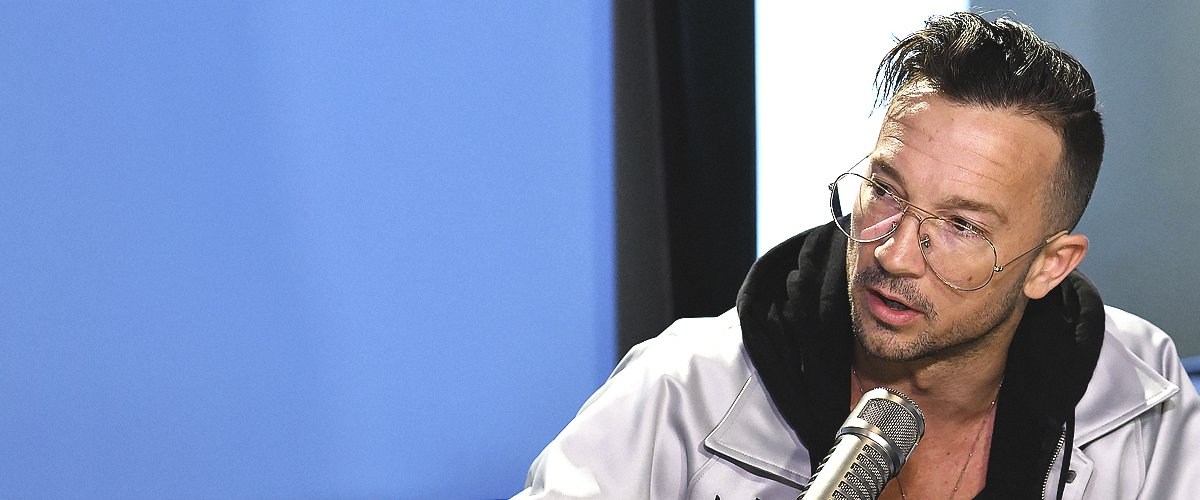 Getty Images
Carl Lentz Was Fired from the Church — Facts about the Famous Pastor Who Cheated on His Wife
Pastor Carl Lentz fell from "grace" after cheating on his wife and was subsequently fired from the church. Here is all you need to know about the famous pastor and his beautiful family.
The calling to become a minister is a job that comes with great responsibility and sacrifice. Pastors who are in charge of smaller congregations may find some escape from constant media scrutiny.
However, trying to combine such responsibility with a celebrity lifestyle may have its perks, but it can also be likened to murky waters — very difficult to navigate through.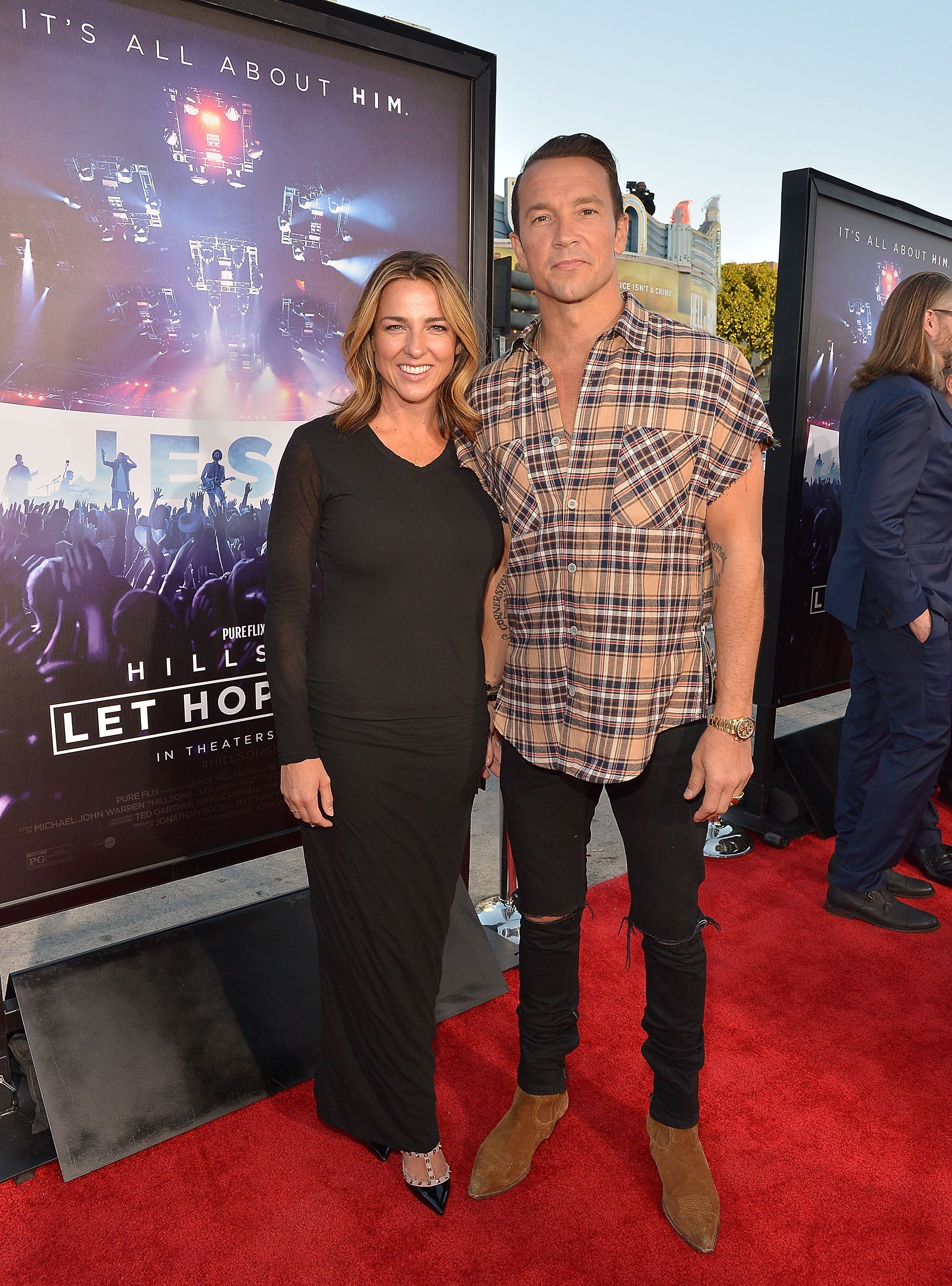 Laura and Carl Lentz at the "Hillsong - Let Hope Rise" premiere on September 13, 2016, in Los Angeles, California | Photo: Getty Images
Pastor Carl Lentz was the high-flying senior pastor of Hillsong Church NYC. He gained widespread fame for his preaching style and club-like services, which featured stage lighting and an 11-piece rock band.
With his body inked in over ten tattoos and sporting a mohawk, Lentz's appearance was more of a rockstar's than a preacher's. This was perhaps what made him a hit with millennials and celebrities alike.
In fact, the so-called "hipster pastor" received media attention for his friendship with iconic singer Justin Bieber. He was also close to other celebrities and was rumored to have played a vital role in their lives.
Carl Lentz was born in Virginia Beach, Virginia, and grew up in the Baptist Church. Lentz attended North Carolina State University from 1998 to 2000 and was a walk-on member on the basketball team, playing 11 basketball games and scoring eight career points.
Lentz's fascinating journey to the pulpit began after being encouraged by his parents to attend a church service with a contemporary music ministry. It was a turning point in his life, and he claimed the service helped him reconnect with God.
He later relocated to Los Angeles, where he studied at The King's College and Seminary. While living in LA, he also worked as a greeter in Gucci. Lentz's journey took him to Sydney, Australia, where he studied at Hillsong International Leadership College of Hillsong Church.
During his time in Australia, he became friends with Hillsong's founder Brian Houston's son, Joel Houston, and the two began nursing the idea of opening a branch of the church in New York.
Lentz also met his wife Laura in Australia, and the two tied the knot in 2003. That same year, Lentz graduated in theology and returned to Virginia to begin his ministry as a youth pastor.
Carl Lentz and his wife Laura Lentz moved back to Virginia Beach and began a youth ministry that reached out to young people in pubs, concerts, nightclubs, and lured them to his rock concert-like services.
In 2010, Lentz co-founded the Hillsong NYC with Joel Houston, and over the years, the church grew to a massive 9,000 attendees for its six weekly services held at their Manhattan and New Jersey locations.
Lentz and his wife worked hard in building the United States chapter of the church, and before long, they had launched campuses in Los Angeles and Phoenix.
The 41-year-old preacher's worship style endeared him to millennials, and his sports background made him feel at home with NBA superstars. In fact, Lentz had a very close relationship with several NBA players, including Kevin Durant, Kyrie Irving, and NFL star Russell Wilson.
However, Lentz gained the most social media attention for his relationship with Justin Bieber. At the time, journalists credited the "hip pastor" for helping the award-winning singer clean up his act.
RELATIONSHIP WITH JUSTIN BIEBER
Through his work as a preacher, Lentz has been very pivotal in transforming many young celebrities' lives and helping them navigate through the pressures of living their lives under constant public scrutiny.
Lentz met Bieber during a 2008 concert in New Jersey. Before meeting Carl Lentz, Justin Bieber had developed a notorious reputation and was surrounded by negative publicity.
During a 2014 interview with New York Post, Lentz claimed he was prompted to draw close to Bieber and help him find a way out. In his words:
"And that day being like, 'I'm going to pray for this boy to make it.'"
Well, Lentz did not just pray for Bieber. He even baptized the singer at some point in NBA player Tyson Chandler's bathtub. Over the next couple of years, the duo became nearly inseparable, and Lentz became more like a father figure for Bieber.
In 2017, the pastor drew the ire of "Beliebers" when it was widely reported that he had a hand in the cancellation of the singer's "Purpose World Tour." Lentz reportedly urged the singer to rededicate his life to Jesus Christ, which led Bieber to cancel the remainder of his world tour.
That same year, Lentz was also mentioned when NBA star Kyrie Irving requested a trade from the Cleveland Cavaliers. Unlike the Bieber instance, Lentz vehemently denied the reports that he influenced Irving's decision to quit the Cavaliers.
CARL LENTZ FIRED FROM THE CHURCH
Throughout his time as the lead pastor of Hillsong Church NYC, Carl Lentz courted controversy over his preaching style and stand on several issues, including abortion and homosexuality.
In 2017, Lentz was criticized for being evasive when he was asked about his stand on abortion while making an appearance on ABC's "The View." However, he later explained that abortion was a sin, but he chose to use that particular interview as an opportunity to talk about Jesus.
Despite the controversies that plagued Lentz, he continued as senior pastor until he was fired earlier this month. On Wednesday, November 4, Hillsong Church Global Senior Pastor Brian Houston announced that Lentz had been relieved of his duties due to "leadership issues and breaches of trust, plus a recent revelation of moral failures."
Many were left confused by Carl Lentz's Hillsong exit. However, Lentz shed more light on the issue when he revealed in a lengthy Instagram post that he had cheated on his wife, which led to his dismissal. He wrote:
"I was unfaithful in my marriage, the most important relationship in my life and held accountable for that. This failure is on me, and me alone..."
Lentz and his wife have been together for more than a decade, and they have been a truly remarkable couple with their lives serving as an inspiration to others.
They share three children, Roman, Ava, and Charlie. Lentz is a doting dad and is very devoted to his kids and their upbringing. The news of his cheating comes as a big surprise, but he has claimed he is focused on winning back his wife and kids' trust.
Carl Lentz's wife Laura Lentz is yet to respond to her husband's infidelity, but it is believed that they are trying to weather the storm as a couple and keep their family together.
Please fill in your e-mail so we can share with you our top stories!