Ron Howard Is a Doting Dad with a Big Family — Meet His 4 Kids with Wife Cheryl
Away from acting and directing award-winning movies and shows, Ron Howard enjoys being a total family man. He is a doting father with four lovely children who he adores.
Award-winning director and actor Ron Howard first stole our hearts when he played the role of Opie Taylor in the iconic "The Andy Griffith Show." About 60 years since his time on the show, Ron has grown to dominate Hollywood. 
However, all the accomplishments and accolades for his impressive work in the entertainment world are nothing compared to the joy he gets from being a proud father of four beautiful children he shares with his wife, Cheryl.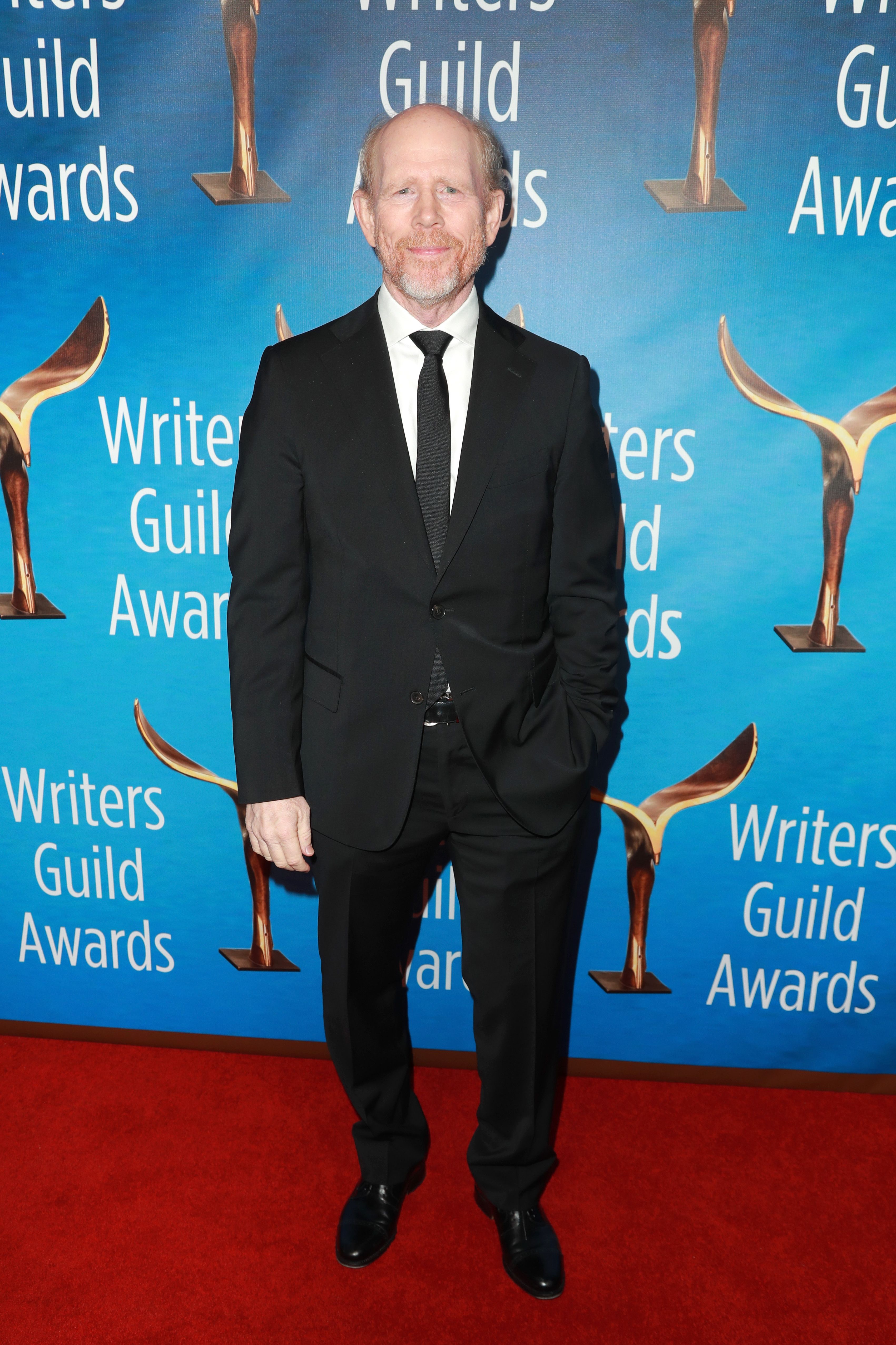 MEET HIS FOUR KIDS
The "Grand Theft Auto" star and Cheryl have three daughters and a son, who are all doing well for themselves. The eldest of the bunch, and probably the most famous, Bryce Dallas Howard was born on March 2, 1981.
In June, the longtime couple [Ron and Cheryl] marked a milestone as they celebrated their 45th wedding anniversary.
Bryce followed in her father's acting footsteps with her breakout role in the 2004 movie, "The Village." The 38-year-old has an impressive resume with movie credits like "Jurassic World," "Terminator Salvation," "Spider-Man 3," and "The Help." She is married to actor Seth Gabel, and they have two kids.
Four years after Bryce, the lovebirds welcomed their twin daughters Paige and Jocelyn on February 5, 1985. Paige, like her older sister and father, dabbled into Hollywood with acting credits in the movie "Prairie Bones" and shows like "90210" and "Medium."
Jocelyn, on the other hand, lives a quiet life and prefers to stay away from the spotlight. The last child and only son of the "Happy Days" actor is Reed, born on April 12, 1987.
Reed also has acting experience as he starred in his father's show, "Arrested Development." Aside from that, Reed is a golfer and is happily married to Ashley. They have a lovely daughter named Aspen Leigh.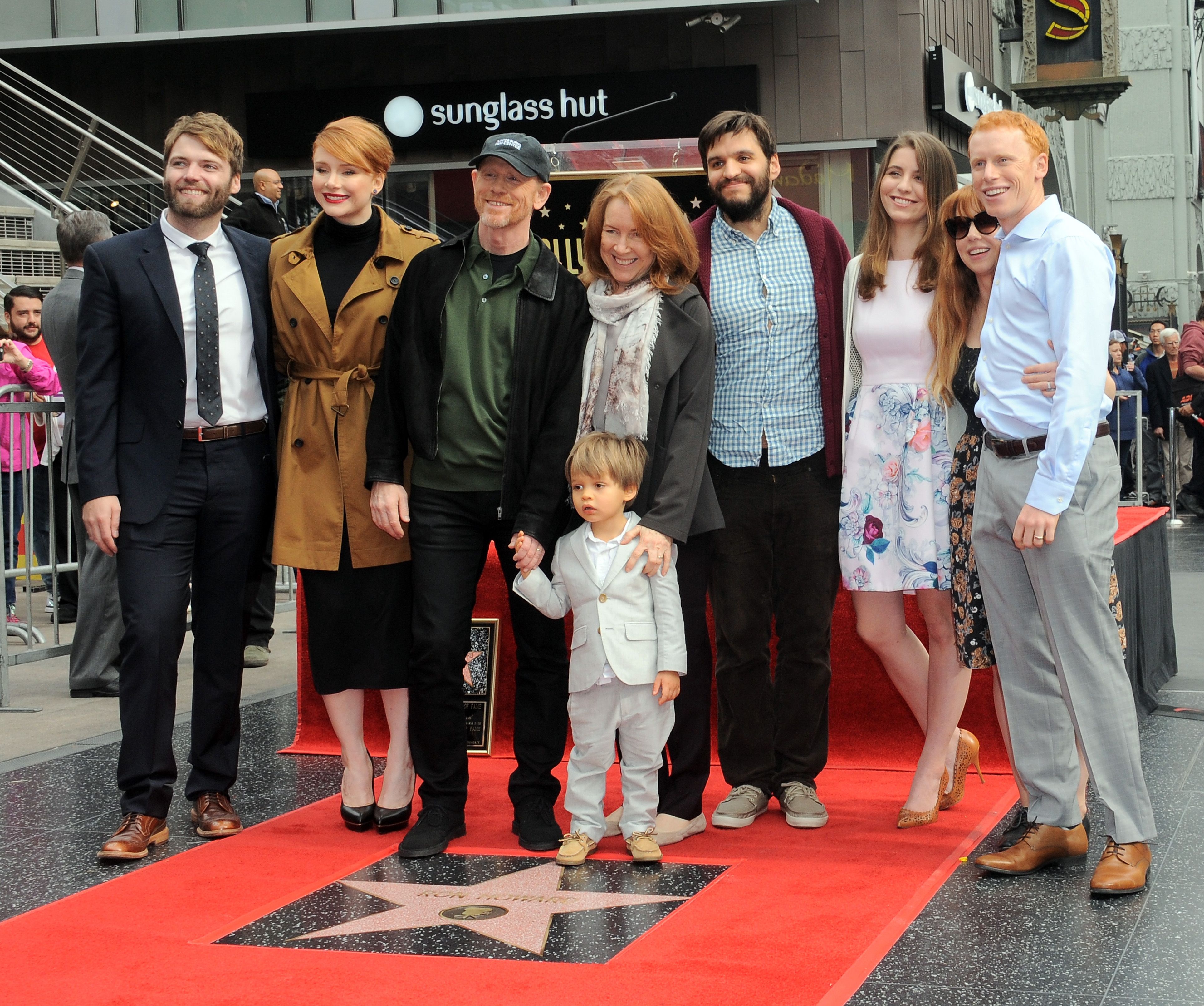 BRYCE ON HER DAD
In an Apple TV+ documentary titled "Dads," which Bryce directed, the "Rocketman" actress opened up about her father and what it felt like growing up with a famous celeb. She said in an interview with TODAY:
"My dad was constantly bringing me to movie sets. I loved that. He inspired me. But we also played a ton of basketball at home," she said. "We'd just go and shoot baskets on the driveway."
She also spoke about how his fame made her insecure at the start of her Hollywood career. Bryce recalled being terrified to bring her dad to her school plays because she wanted all the attention and was scared that Ron would steal it.
RON AND CHERYL'S 45TH WEDDING ANNIVERSARY 
In June, the longtime couple marked a milestone as they celebrated their 45th wedding anniversary. Ron took to Instagram to share a heartwarming photo of him and Cheryl, with a lovely bouquet of roses in the background.
In the accompanying caption, the 66-year-old described their relationship over the years as "one of many blessings" before turning his followers' attention to the Black Lives Matter movement and shedding light on the racial injustice in the nation. The director pledged that he and Cheryl would learn more about racism.
THEIR 50TH FIRST DATE ANNIVERSARY
With a unique, long-lasting love like that of Ron and Cheryl, the lovebirds take every chance to celebrate their unique love. On November 1, the Oscar winner commemorated the 50th anniversary of his first date with Cheryl, taking fans to where it all began. Alongside a picture of socks with Cheryl's face on it, he wrote:
"Nov 1, 1970 Cheryl & I went on our 1st date. We went to see a re-release of Stanley Kramer's It's a Mad Mad Mad World and then got some pizza at now-defunct Barnone's in Toluca Lake. Quite a start, right?"
He then explained that the pair of socks was a gift while Cheryl got a mug with his face. Also, he had plans to take Cheryl to their local pizza take-out place in the same '70s Volkswagen Bug he picked her up with decades ago.