Ron Howard Marks 50th Anniversary of His and Wife Cheryl's First Date with a Trip down Memory Lane
October is the month that director Ron Howard celebrates his 50th year with his wife. To commemorate the special day, the star took to social media with a sweet message for his life partner.
Ron, 66, and Cheryl Howard celebrated their 50 years together on November 1, 2020. Taking to Instagram, the director shared an image of one of the gifts they'd gotten for each other.
The star uploaded a photo of his feet showing off the white socks he was wearing that featured his wife's face printed all over them. In the caption of his post, Ron explained that they'd gotten the same socks for his wife but her pair had his face on them.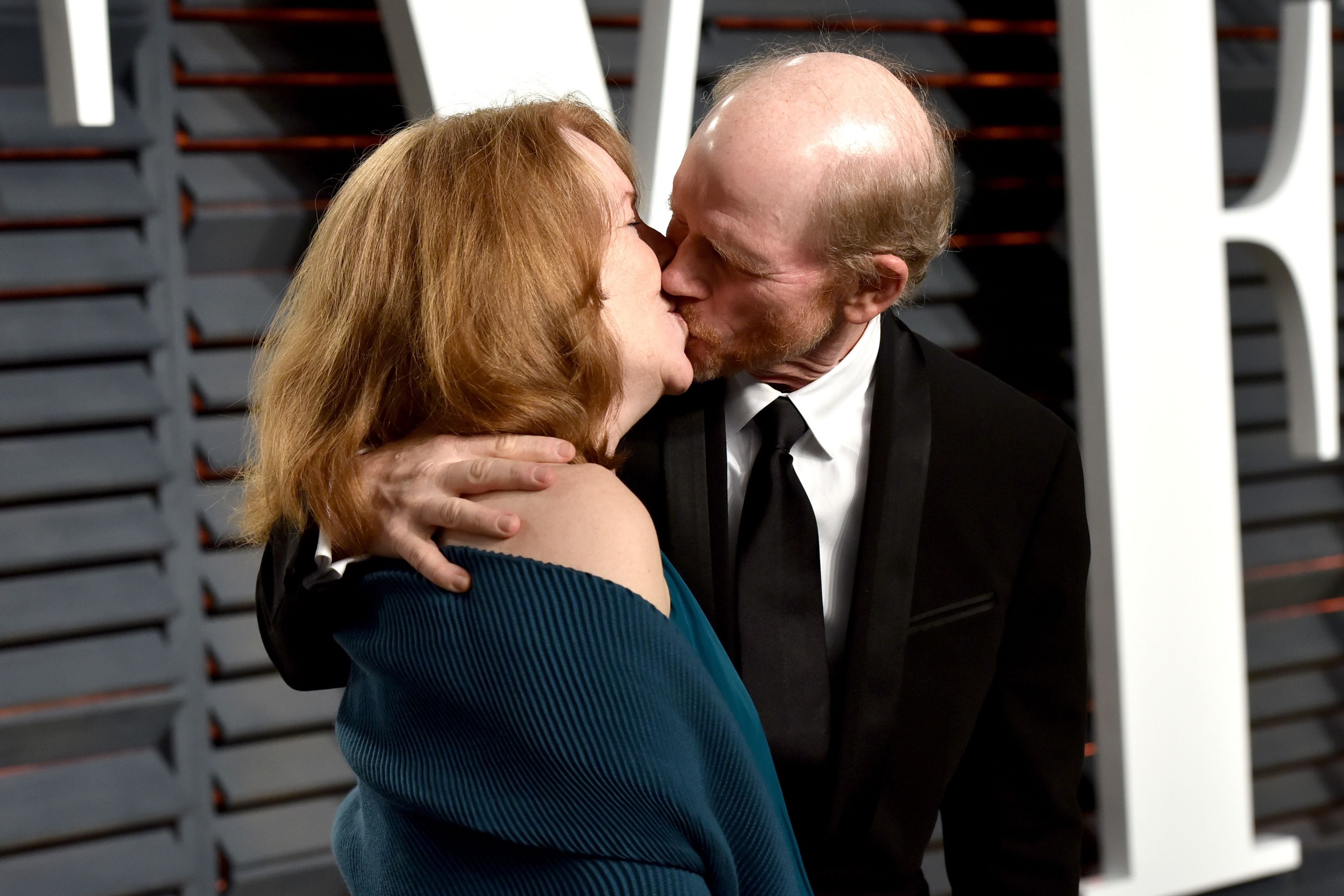 The director also explained what they did on their first date on November 1, 1970. He revealed that they went on a date to see the re-release of Stanley Kramer's "It's a Mad Mad Mad World."
The couple then went and got some pizza at a restaurant at Barnone's, which isn't operating anymore, in Toluca Lake. He noted how they had "quite a start" to their relationship back in the day.
To celebrate the day on Sunday, Ron shared how they were going to their local pizza joint for take-out. He also revealed that they would be driving the same 1970 VW Bug that he'd picked up Cheryl with all those years ago.
The director also shared that the car was still running well and "So do we." The star and Cheryl actually dated for five years before they got married on June 7, 1975, before having children together.
The couple is parents to four children: daughters Bryce Dallas Howard, twins Jocelyn Carlyle and Paige Howard, and a son Reed Cross. Last year, Ron opened up to "People" magazine about where he met his wife.
He revealed that they met when he was a junior at John Burroughs High School in Burbank, California. The director confessed that when he met her he knew there wasn't going to be anyone else for him.
nov 1 1970 was our first date. Cheryl & I went to a movie and pizza, so tonight, as times's have changed, we'll #Netflix a movie and devour this take-out pizza. pic.twitter.com/JHA0ei86Py

— Ron Howard (@RealRonHoward) November 1, 2020
The "Happy Days" star shared that the reason why they've managed to stay together throughout the years is due to their open communication. He explained how a successful marriage needed people who were willing to have difficult conversations in the best ways possible.
Ron also admitted that luck played a part too as some people could grow old together while others just couldn't. Besides their children, the director and his partner also have five grandchildren.
The star isn't only a director and filmmaker but he's also done some acting. Ron played the role of Opie on "The Andy Griffith Show" when he was just five and he later had another role in "Happy Days."
From 1974 to 1980 he starred as Richie Cunningham on the family-favorite show. However, the filmmaker revealed that he had always known that his true calling was to work behind the camera.