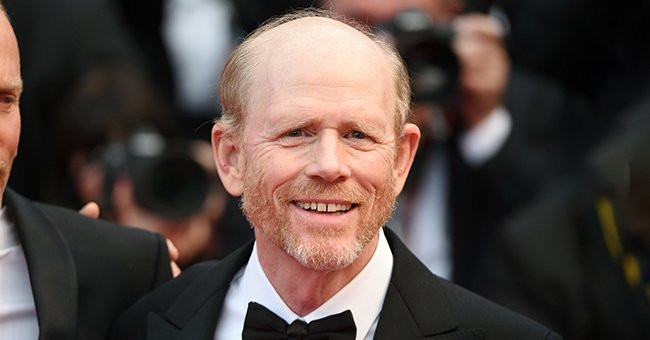 Getty Images
Ron Howard Looks Radiant as He Poses with Daughter Bryce in Matching Caps

Ron Howard looks radiant as he spends time with his daughter Bryce all while helping promote her latest documentary.
It may no longer be Father's Day, but Ron Howards and his daughter are spending some quality time together all while wearing matching caps.
Howard shared the sweet pic of himself and his daughter Bryce, joking around outside, all while promoting her new documentary featured on AppleTV+.
Like her father, Bryce also decided to go the showbiz route and is now a very successful actress in her own right, however recently, she opened up about insecurities she had to deal with because of her famous dad.
During an interview with the Los Angeles Times, the "Jurassic World" revealed that she did not use her family name when she started at New York University, however she quickly saw how supportive they were and changed her mind, she said,
"For me to be weird about something that, honestly really doesn't have anything to do with me. So many of my peers at NYU had parents who were really not supportive of them being artists in any way shape or form."
She added that she felt blessed to have parents who supported her, even when she put a pause on her education to pursue an acting career.
Bryce recently made her directorial debut with her new documentary "Dads," a film that celebrated modern-day fathers. The movie premiere at the Toronto Film Festival.
She wanted to celebrate fathers as they were often kept in the background.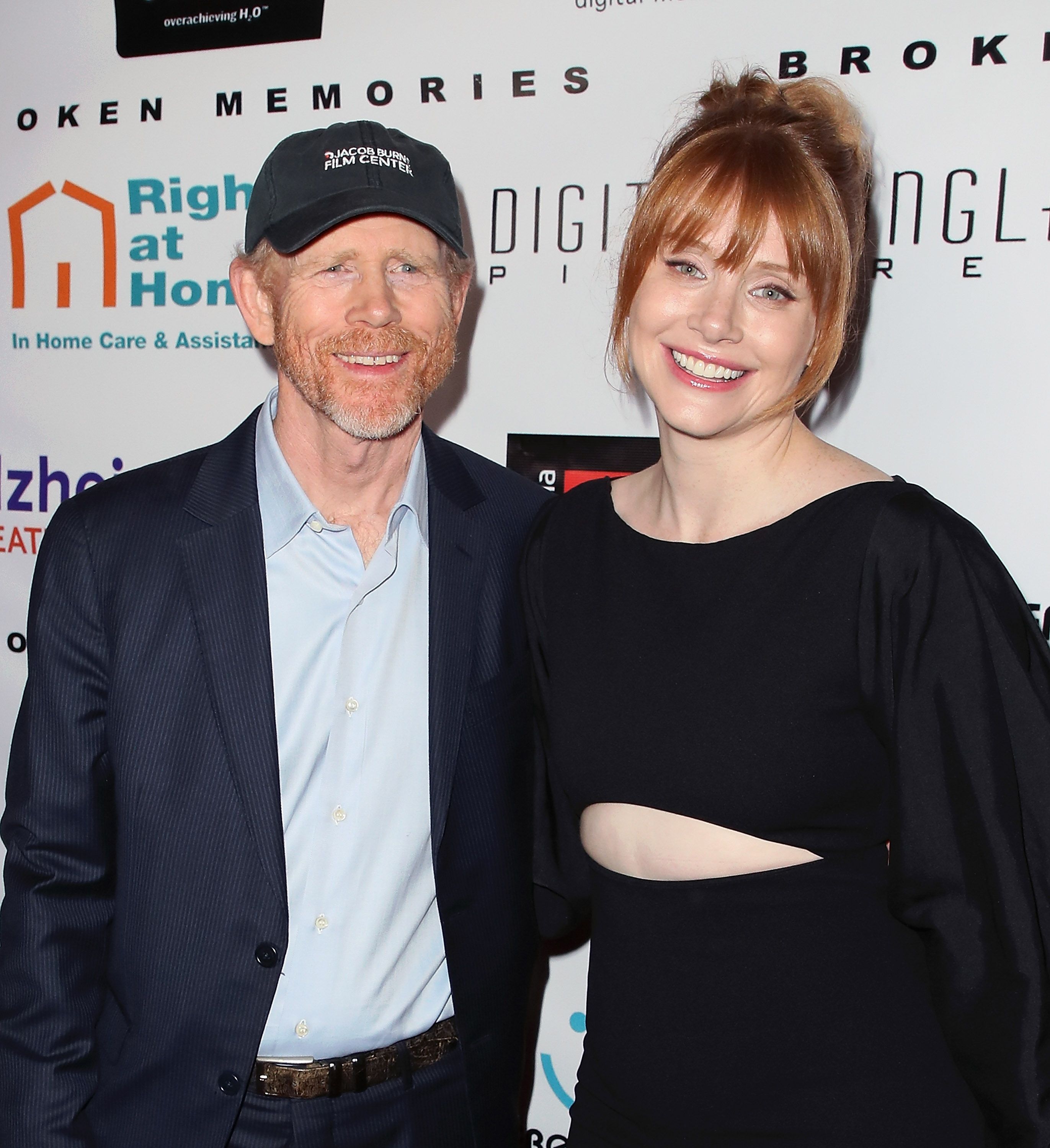 Ron Howard and his daughter Bryce Howard| Photo: Getty Images
During her movie, Bryce interviewed some famous dads that included Will Smith, Jimmy Kimmel, Jimmy Fallon and, of course, her father.
The actress added that she wanted to celebrate fathers as they were often kept in the background. Speaking to "TODAY Parents" she said,
The vast majority of fathers are incredibly involved, present and committed. That needs to be acknowledged. It would be really hard for me to be a good mother when everyone assumed I wasn't doing anything."
Bryce, who is married to Seth Gabel, has two children Theodore,13 and Beatrice, who is 8-years-old. She pointed out that her husband was very hands-on when their daughter was born.
The actress also counts her father as her inspiration to join the film industry after bringing her to movie sets when she was younger.
Earlier this year, Ron and his wife Cheryl Howard celebrated their 45th wedding anniversary, and the couple revealed that they were taking a pledge to educated themselves on race issues.
The Oscar-winning producer shared a touching photo of the pair in front of a bouquet In honor of the special day. In addition to Bryce, they also have twin daughters Paige and Jocelyn,35, and their son Reed Howard,33.
Please fill in your e-mail so we can share with you our top stories!