Ron Howard's Grown-Up Daughters Bryce and Paige Made an Adorable Duo in Birthday Photos
Daughters, Paige, and Bryce of TV personality Ron Howard looked beautiful in recent birthday photos. Paige shared the pictures on her Instagram, wishing her sister a happy birthday.
Grown-up daughters Bryce 38 and Paige 34 of "The Andy Griffith Show's" Ron Howard, made an adorable pair in a recent birthday post shared by younger sister Paige. 
Bryce and Paige are the first two of four children of movie director Ron Howard and his writer wife, Cheryl Alley. Paige took to her Instagram to share the photos of her and elder sister Paige twinning.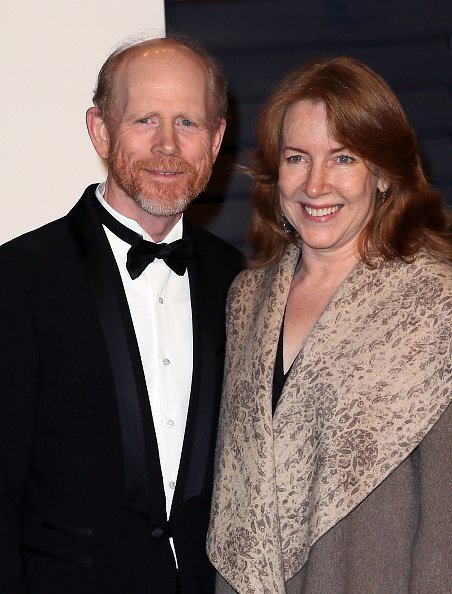 From the photos, the duo seems close, and the not so little sister Paige added some gloss to the images by penning a heartfelt birthday message to her sister. She wrote:
"HAPPY BIRTHDAY BRYCEE. Having you as my sister and friend is one of the great blessings and joys of my life! Wishing you a great birthday..."
Ron Howard, who has been married to his wife Cheryl Alley since 1975, is blessed with four grown-up children, daughters Bryce, Jocelyn, Paige, and son Reed.
The proud father of four gained national recognition as a child actor in his first role as Opie on The Andy Griffith Show, and then in his role as teenaged Richie Cunningham on Happy Days.
Howard, 65, says that communication is the most important thing in a marriage.
Ron, a Hollywood legend, happens to come from a theatrical family; his mom Jean was an actress, while his father was an actor and producer.
Despite his great success in Hollywood, the award-winning director has remained a brilliant family man. He has been married to wife Cheryl for over 40 years, and they have enjoyed a happy Union. Speaking to HuffPost Live, Howard said:
"I felt really lucky when we met. It's crazy -- we were teenagers, it shouldn't have worked. We got married young, that shouldn't have worked either..."
The pair who celebrated their 44th wedding anniversary back in June 2017, first met when the award-winning academy director was a junior at John Burroughs High School in Burbank, California.
It was love at first sight as the couple set if off immediately. Ron admitted that once he met Cheryl, "there was never anyone else."
Howard, 65, says that communication is the most important thing in a marriage and claims it is what has kept them going this long.
The couple share four kids, daughter Bryce Dalla Howard,38, (who is a successful actress), twins Paige and Jocelyn, 34 and son Reed, 32 - together. The Union has also produced five grandchildren.