Ron Howard, Director of 'Parenthood' Is a Doting Husband and a Proud Dad of Four Beautiful Kids
Ron Howard is one of the most influential filmmakers, but he has always melted hearts as a family man who has committed himself to his wife and four beautiful children.
The Director's children have taken to social media several times to share their love for him, as well as his influence on them.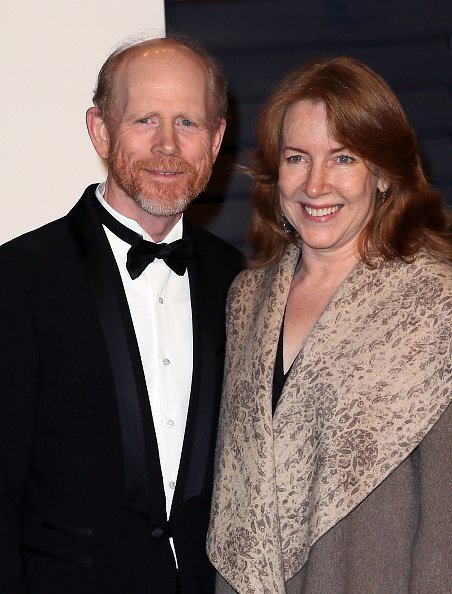 Bryce, his oldest child, is an accomplished actress and filmmaker herself, with one of her biggest credits being the revamped Jurassic World franchise, in which she stars alongside Chris Pratt.
Ron's second daughter, Paige also has a few notable acting credits to her name, including "The Employer," and "90201." 
As stated earlier, Ron's work has had a profound effect on several of his children. He has also successfully merged work with family, as evidenced by his ability to get them to star in "Arrested Development," one of Ron's shows
 Academy Award-winning director, Ron has been married to his wife Cheryl Alley since 1975, and they both share four children ⁠— Bryce, Jocelyn, Paige, and Reed.
Like a lot of celebrity parents in Hollywood today, Howard has also never shied from showing off his children or his wife. A recent post on Instagram showed him and his wife posing for a selfie while hiking along the famous Hudson River.
In a 2013 interview with the Huffington Post, Ron spilled a few details about his marriage, including the fact that he and his wife were never overly optimistic about their chances of being married for so long. In part, he said,
"I felt really lucky when we met. It's crazy ⁠— we were teenagers, it shouldn't have worked. We got married young, that shouldn't have worked either, and yet it really and truly has."
Ron also spoke to People Magazine about how he and his wife have been able to keep the love between them alive.
Both have been married for over four decades now, and as the news source explained, Ron attributed their success to effective communication.
"There's no technique. There's no tactic other than communication is really important," he said, adding that there's also a bit of luck involved because people could end up growing apart at some point.