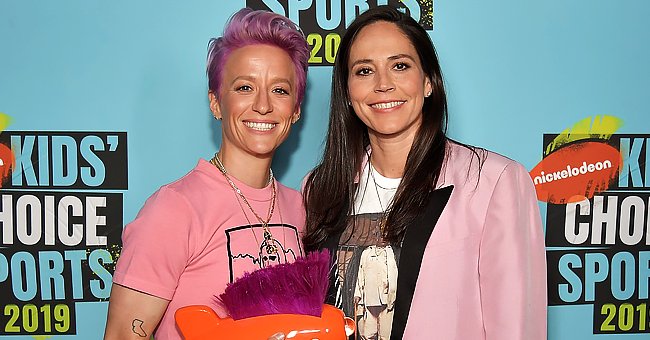 Getty Images
Megan Rapinoe Shares Why Quarantine with Her Fiancée Sue Bird Has Been a Gift

Megan Rapinoe opened up about what a wonderful experience being quarantined by the COVID-19 pandemic with her fiance Sue Bird has been.
The COVID-19 pandemic has disrupted the economy and people's lives, but for some, the need to quarantine has provided a unique opportunity: to spend quality time with their loved ones.
U.S. Women's National Soccer Team co-captain Megan Rapinoe has revealed that spending time with her fiancée Sue Bird has been the upside to the frightening situation.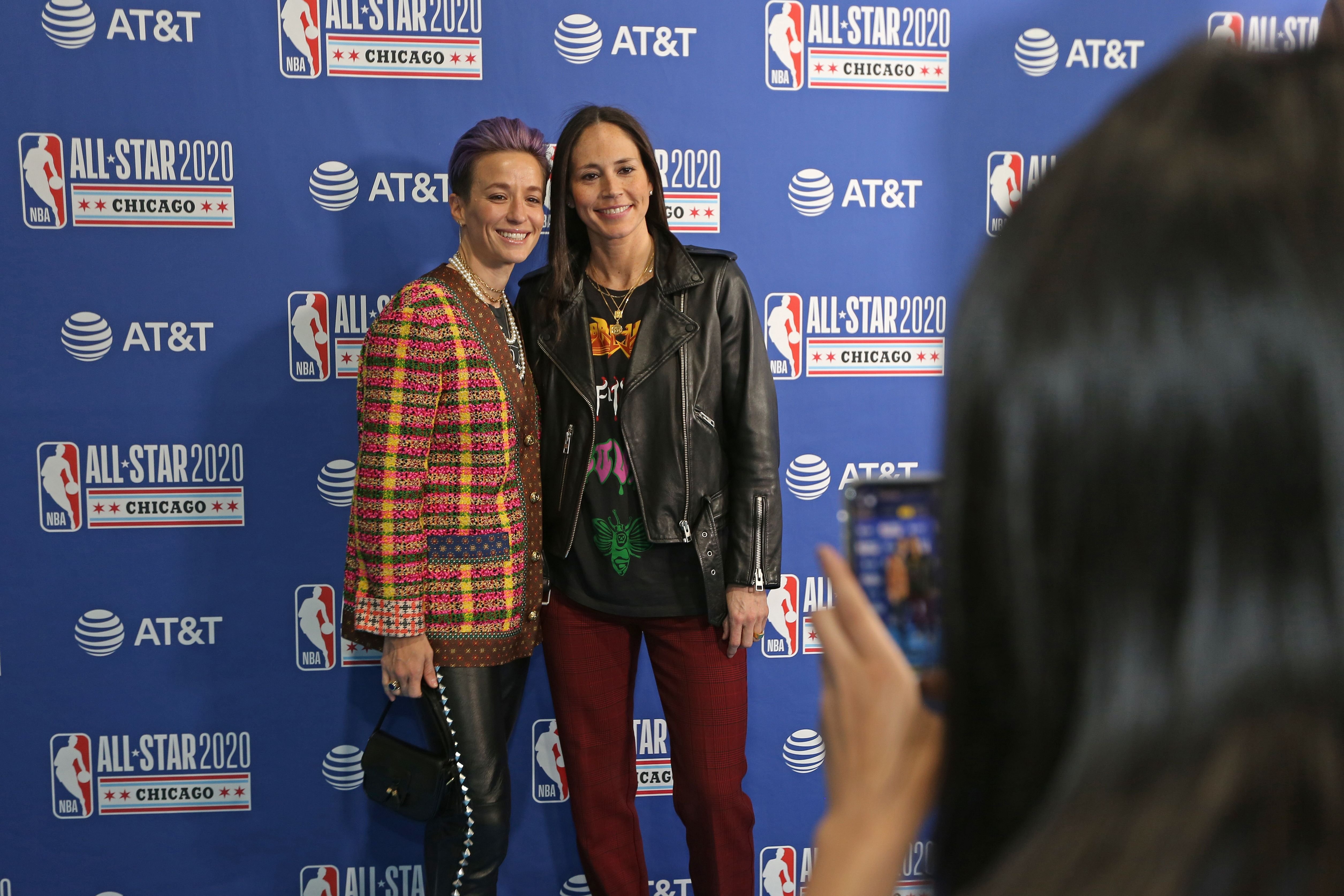 Sue Bird and Megan Rapinoe at the 69th NBA All-Star Game in February 2020 in Chicago Illinois ! Source: Getty Images
OLYMPIC LOVE
The two Olympic medalists are both professional athletes, which means that their work and training schedules are hectic, and normally quality time together is at a premium. Rapinoe said:
"Because we're athletes, we're constantly on the go and we never get to spend this much time with people that you love."
The couple has made the most of a bad situation, using their time together to strengthen their bond and enjoy each other's company in an unprecedented way.
Rapinoe revealed that the two women have been spending every moment of every day together, since the first days of the pandemic. back in March 2020.
Rapinoe and Bird coming out as sports' first high-profile same-sex couple has empowered others
Rapinoe attributes the stability and tranquility she has been feeling to Bird's calm pragmatism. Rapinoe describes Bird as her "rock." She said:
"I think Sue's ability to stay in the moment and steady us both and be that rock for us both during all of this and have that really pragmatic approach of, 'This is just what it is.'"
Rapinoe and Bird, both from Chicago, actually met for the first time at the 2016 Olympics in Rio de Janeiro. The two athletes later connected on Instagram, and started dating.
Rapinoe and Bird coming out as sports' first high-profile same-sex couple has empowered others, men and women around the world, to be true to themselves.
On October 30, 2020, the couple announced that they had put a ring on it. Bird shared a sweet post on Instagram that showed Rapinoe on one knee by the side of the pool to put a ring on Bird's finger.
Rapinoe opened up about her relationship with Bird in her new autobiography "One Life," which was published on November 10, 2020. She wrote:
"It's just a calm sense of confidence and security that we give to each other."
FAMILY PAIN
In her book, Rapinoe also opened up about the pain she and her family went through dealing with her brother Brian's addiction to drugs, meth, which led to a succession of stints in prison.
Brian was sent to prison for the first time at 18 for stealing a car, and for the next 20 years, he was in and out of jail and rehab. Rapinoe and her family struggled between enabling Brian and dealing out the bitter medicine of tough love. Rapinoe's parents raised Brian's son Austin, 19, as their own.
Please fill in your e-mail so we can share with you our top stories!