See How Mike Epps' Only Granddaughter Skylar Celebrated Her 8th Birthday
Mike Epps' granddaughter, Skylar, recently celebrated her 8th birthday with her mother, Bria Epps. The fashionista looked fabulous in the Instagram story posted by her mother.
Time is flying for little Skylar, who celebrated her big day dressed in a purple "Birthday Girl" T-shirt and a pair of black jeans. She looked stylish with a houndstooth jacket and sneakers.
On her special day, Skylar's hair was styled in a top bun to show off her pretty face. In the photo, her mother Bria Epps, wishes her a happy birthday, declaring how much she loves the birthday girl.
Bria, who is also pictured holding her daughter in another story post, began celebrating her only child's birthday with a shoutout on her Twitter account. It was captioned:
"My daughter turned 8 today, and she's a WHOLE MOOD ??."
The adorable Skylar was pictured standing in front of a wall full of yellow roses with the word "beautiful" spelled out in bright fluorescent lights.
Bria has always been a proud mother, making sure to celebrate her daughter's birthday in the most memorable and picturesque ways.
When Skylar turned four years old, her mother celebrated the big day with a bright photoshoot of the lovable little girl, complete with a 'number 4' balloon and all the cute poses Skylar could come up with.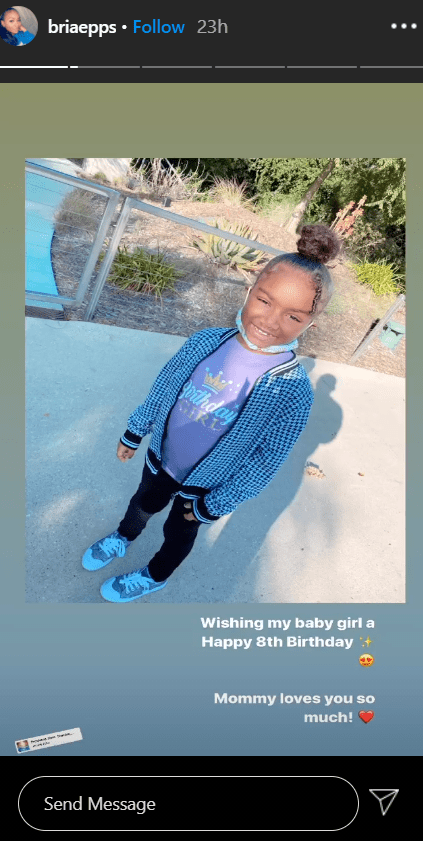 Bria is one of Mike Epps' five daughters along with Makayla, Moriah, Madison, and recent addition, Indiana Rose, whom he shares with second wife, Kyra Robinson. 
Although the "Next Friday" actor wishes he had sons, he loves his daughters all the same. In a 2016 interview with People, the actor said he felt his daughters were all number one in his heart and that he was very blessed regardless.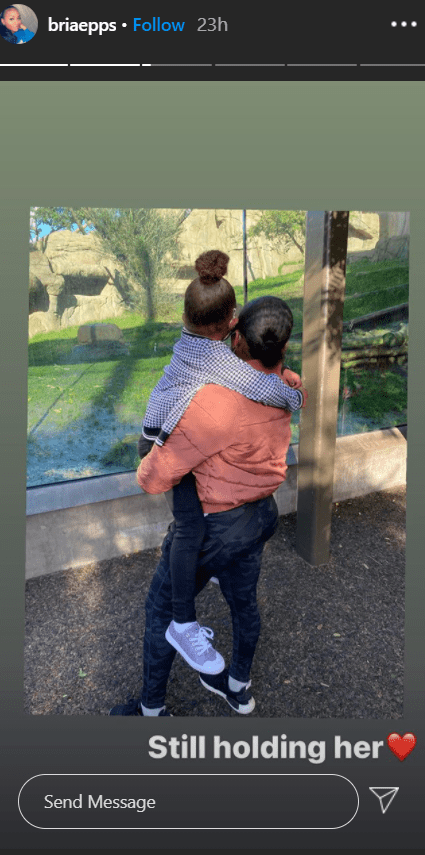 Mike added that he grew up in a house full of boys, with seven brothers and one sister and his mother wished she had more girls. He joked:
"I think the gene pool switched up. I had all the girls that she wanted!"
The "All About the Benjamins" actor understands what it means to be a father to daughters because they remind him of his own mother, grandmother, and aunts. He admits that he now tailors his music tastes to avoid music that degrades women.
My daughter turned 8 today , and she's a WHOLE MOOD 😍🔥 pic.twitter.com/4H7EwBZGoB

— Bria Epps 🐝 (@_Briyonceee_) November 8, 2020
The father of five fully embraces his role as a father and grandfather. He regularly spends time with his only granddaughter, Skylar, even helping her to get a head start in the comedy industry.
In 2017, the comedian invited Skylar to perform with him on stage where she told a joke. She was a hit with the audience showing that comedy may be in her genes too.