Muhammad Ali's Daughter Laila Shares Snap of Son Curtis — Does He Look like Grandpa's Twin?
Famous wrestler Muhammad Ali keeps his legacy running as his daughter Laila shows off a cute photo of her young son, Curtis, who has a striking resemblance to his grandfather.
Laila Ali, daughter of Muhammad Ali, took to Instagram to post an adorable picture of herself and her son, Curtis, with a background filled with green vegetation as the duo smiled gleefully at the camera.
Laila delighted in the beautiful mother-son moment where she placed her hands on the youngster's shoulders. The duo wore white sweaters, which Curtis completed with a pair of glasses.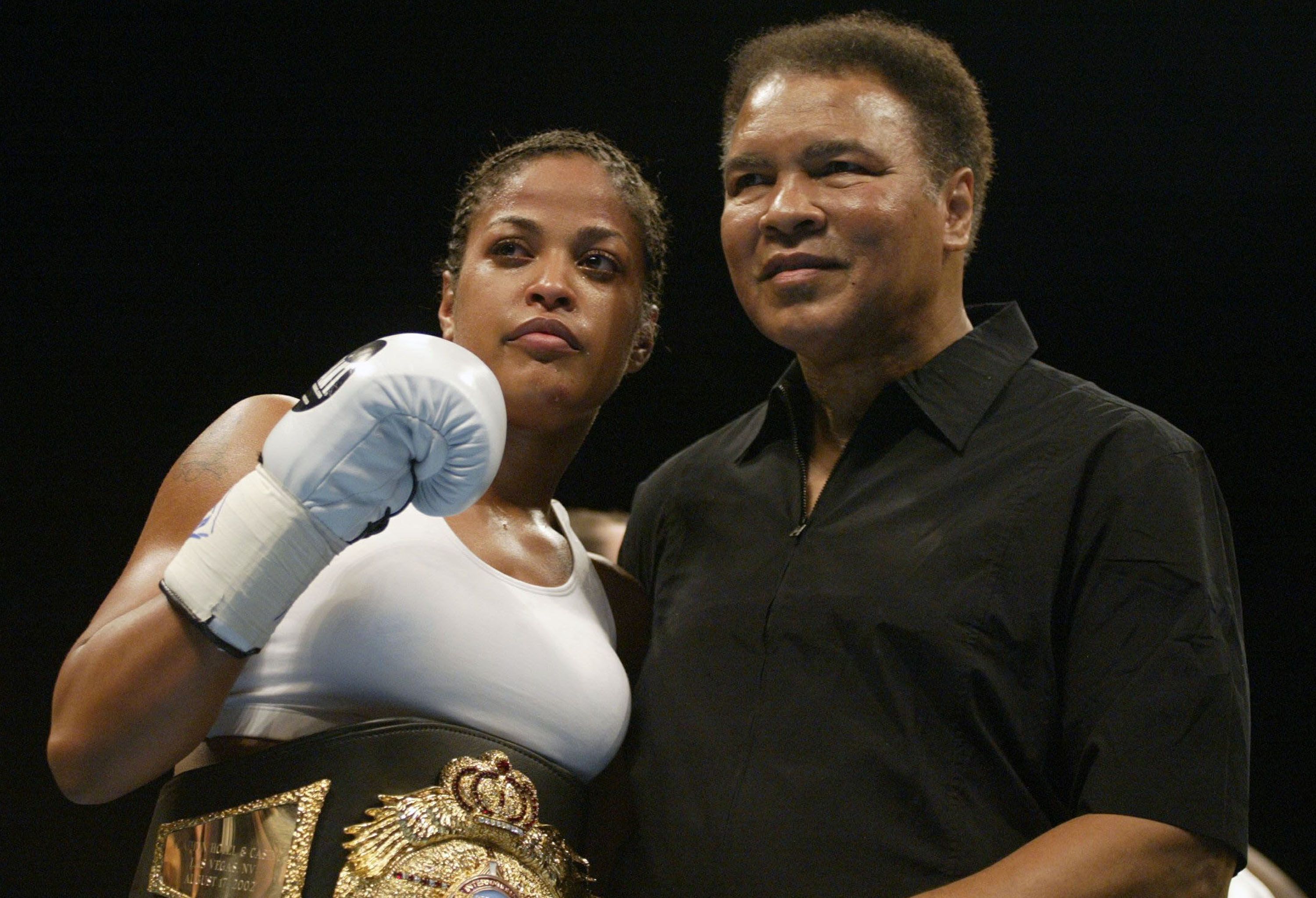 Apart from the lovely mother-son bond, what intrigued fans and got them all talking was the striking similarity between Curtis and his grandfather, the late boxer Muhammad Ali.
A fan said the youngster looked just like Laila's dad. More comments rolled in as several fans expressed the resemblance they saw in their own words. A certain fan commented:
"Like his grandfather ??."

A thrilled fan further told Laila in the comment section that the ten-year-old is Muhammad's look-alike and that the young boy is very handsome.
After Muhammad laid down a record-breaking foundation in the world of boxing, his daughter Laila decided to follow in her father's footsteps in 1999 by pursuing a career in boxing.
She shared some memories of her lovely childhood and how generous her father was.

Without her father's full consent, Laila made her professional boxing debut on October 8, 1999, as a 5 foot 10-inch boxer knocking out her rival, April Fowler.
After numerous awards and titles to her name, she retired and married former NFA star Curtis Conway while pursuing other business opportunities.
Laila adored her father and remembered him as a boxer inside and outside the ring. She shared the lessons she picked up from the world-famous boxer who passed away in Scottsdale, Arizona.
Three years after his death and ahead of the Father's Day celebration in 2019, she shared some memories of her lovely childhood and how generous her father was.
Although the 42-year-old replicated her father's career, she stated in an interview that she hoped her two children would thread different paths in sports.
The mother of two seems to be getting her wish as her 10-year-old son, Curtis, picked up an interest in basketball while his sister, Sydney, loves tennis.