Kandi Burruss Shows Striking Resemblance to Gorgeous Mom Joyce as She Celebrates Her Birthday
"The Real Housewives of Atlanta" star Kandi Burruss showed off on social media her incredible resemblance to her beautiful mother, Joyce, as she celebrated the latter's 71st birthday. 
Reality star Kandi Burruss paid a birthday tribute to her mother, Joyce Jones, the woman who helped her become who she is today. She took to Instagram to let her mother know she is loved. She wrote:
"Happy Birthday to my queen @mamajoyce1_! I love you so much & Im so thankful for you!"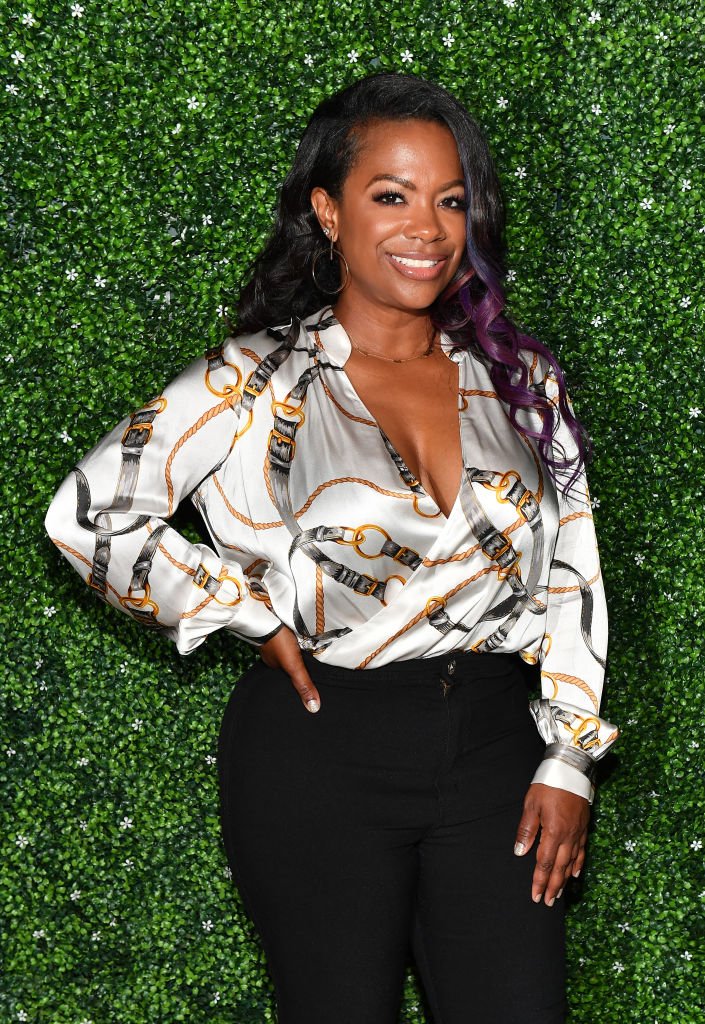 THEIR STRIKING RESEMBLANCE
In the picture, the mother-daughter duo appeared to be standing inside a restaurant. Burruss was dressed in a dark grey body-hugging dress with puffed sleeves and minimal accessories.
She gave her look-alike gorgeous mother, who donned a brown leather dress, a warm embrace on the side. Jones looked like she never aged a day, as she appeared glowing and youthful. 
Burruss, a doting mother of three well-blended children, looked happy to pose with the birthday girl as they looked at the camera. The pair have striking similarities, especially their sweet smile.
The reality star asked her Instagram followers to give her mother some love online and ended her sweet note with a cake and hearts emoji. 
Many fans took to the comment section to send Burruss's 71-year-old mother their birthday greetings and warm wishes, as well as their virtual gifts and hearts emojis.
...the tense atmosphere between her husband and her mother changed after her daughter Blaze was born.
AN ONGOING FEUD
Behind the smiles shared by the mother-daughter duo are family issues that have yet to be resolved. Jones had long expressed to Burruss her dislike for her husband, Todd Tucker.
Many fans are aware of the Tucker-Jones drama. In April this year, the couple had an intense argument after Tucker reportedly snubbed her and Jones in a restaurant.
Burruss explained in the RHOA aftershow that Tucker, who was also at the restaurant at a separate table, did not come over to their table the whole time they were there. She found her husband's behavior disrespectful.
BLAZE TO THE RESCUE
Though he paid the food Burruss and Jones had ordered, Tucker walked out. It left the reality star's mother in a bad mood and decided not to attend the baby shower to avoid possible conflict. Burruss discussed the matter with Tucker until the latter finally apologized.
Fortunately, the tense atmosphere between her husband and her mother changed after her daughter, Blaze, was born. The reality star believed that Blaze had healed the family, especially the strained relationship between Tucker and her mother. From silent treatments, the two are now talking and sharing laughs.
As much as Burruss could not handle Blaze's cuteness, Tucker also could not help but react in awe of their daughter's adorable antics. He shared on Instagram a video of their daughter's attempt to walk.
In the clip, the charming little girl tried taking a step while pushing her walker forward, but instead, she slipped and fell down the carpet. Tucker's video drew mixed reactions from fans.