RHOA's Todd Tucker Shared a Video of Daughter Blaze Falling down as She Attempted to Walk
Kandi Burruss' husband, Todd Tucker recently took to social media to share video footage which featured their daughter, Blaze stumbling during an attempt to walk.
Kandi Burruss' husband, Todd Tucker, gave his fans a glimpse of his daughter, Blaze attempting to walk with the aid of a walker. She tried taking a step while pushing the walker forward, but instead, she fell and the waterworks began. Tucker captioned the post:
"@blazetucker Daddy's gonna beat that carpet up!"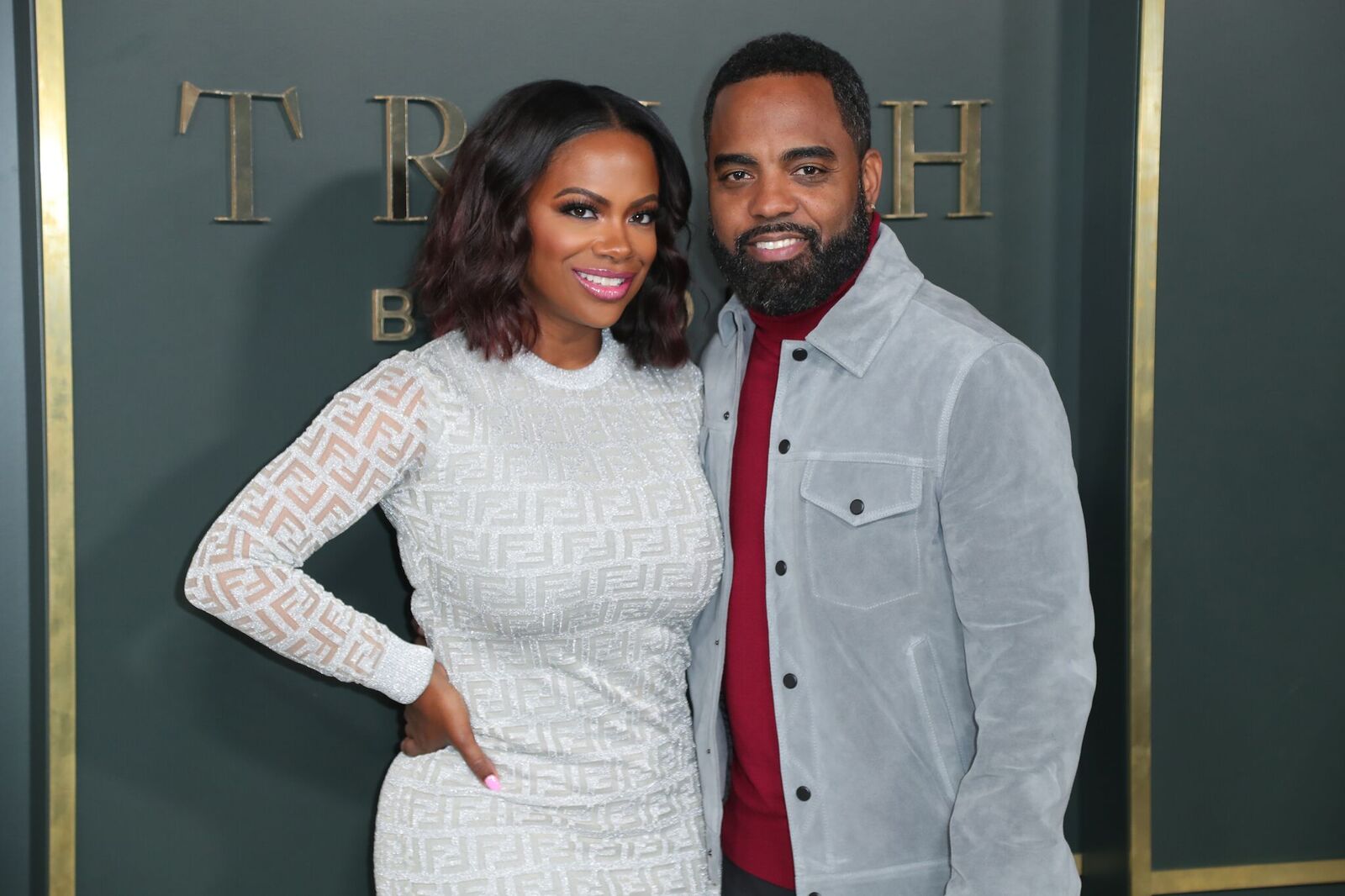 In the comments section, fans reacted to the footage in different ways. Some laughed it off, recognizing it as the first of many falls to come. But others took offense, stating that Tucker should have been more careful with the exercise. One fan cautioned:
"This is what happens in Normal households. Chill."
Blaze is Burruss and Tucker's second child together. They also share a son named Ace Wells and Burruss has a daughter from a previous relationship. The couple has a deep love for their kids and Burruss takes every opportunity she has to show off the strong connection they share with their kids.
In July, Burruss took to her Instagram page to share a heartwarming photo of her husband and Blaze. The image featured Tucker holding his daughter in his arms while she pressed her hand to his face.
The pair both wore big smiles and fans were once again reminded of just how strong Burruss' gene's are. Blaze is a replica of the famous TV personality.  
The Bravo star had a painful surgery related to uterine fibroids that left scar tissue.
Burruss and her husband welcomed Blaze in November 2019 via surrogate. The decision to give birth via surrogacy was initially a hard one, but now that she's here, the pair would not change anything.
It was hard for Burruss and Tucker to trust someone else to carry their child, but after it all went well, Burruss tagged it as one of the best decisions they ever made. 
At the time, she and Burruss had been confused and they had a lot of questions, but fortunately for them, their surrogate, Shadina Blunt had carried a child for another family before and was able to answer most of their questions. 
Even after they were able to move past making the decision, Burruss had to face many questions from well-meaning loved ones who wanted to know why she was opting for surrogacy. 
One even reportedly went as far as asking if she was worried about sharing a bond with the child. The question hurt Burruss who did not make her decision lightly.
However, more than that, it hurt because if the TV personality had any choice in the matter, she would have carried her baby to term herself.
That was not possible and will never be because the Bravo star had a painful surgery related to uterine fibroids that left scar tissue, effectively inhibiting her ability to carry another child. 
There was no need to worry after all because when Blaze arrived, Burruss still felt the same kind of motherly bond she felt with the children she carried in her womb.
The happy mother announced her child's birth via Instagram and she openly thanked Shadina and her OB-GYN, Dr. Jackie Walters for the smooth journey.