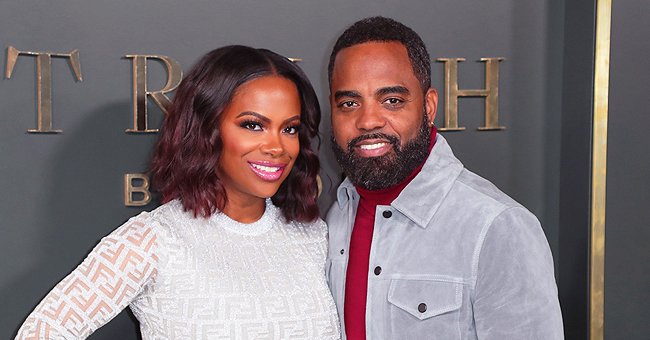 Getty Images
Kandi Burruss' Husband Todd Tucker Shows off His Daughter Blaze's Room Which He Put Together Himself (Video)
Kandi Burruss' husband, Todd Tucker, showed another interesting side of himself as he gave a tour of his daughter Blaze's room, which he designed and decorated from scratch.
There are many ways to show and prove one's love for a child. Being there and going out of your way to make them comfortable are some of the common ones, but designing one's child's room is another heartwarming way of showing love.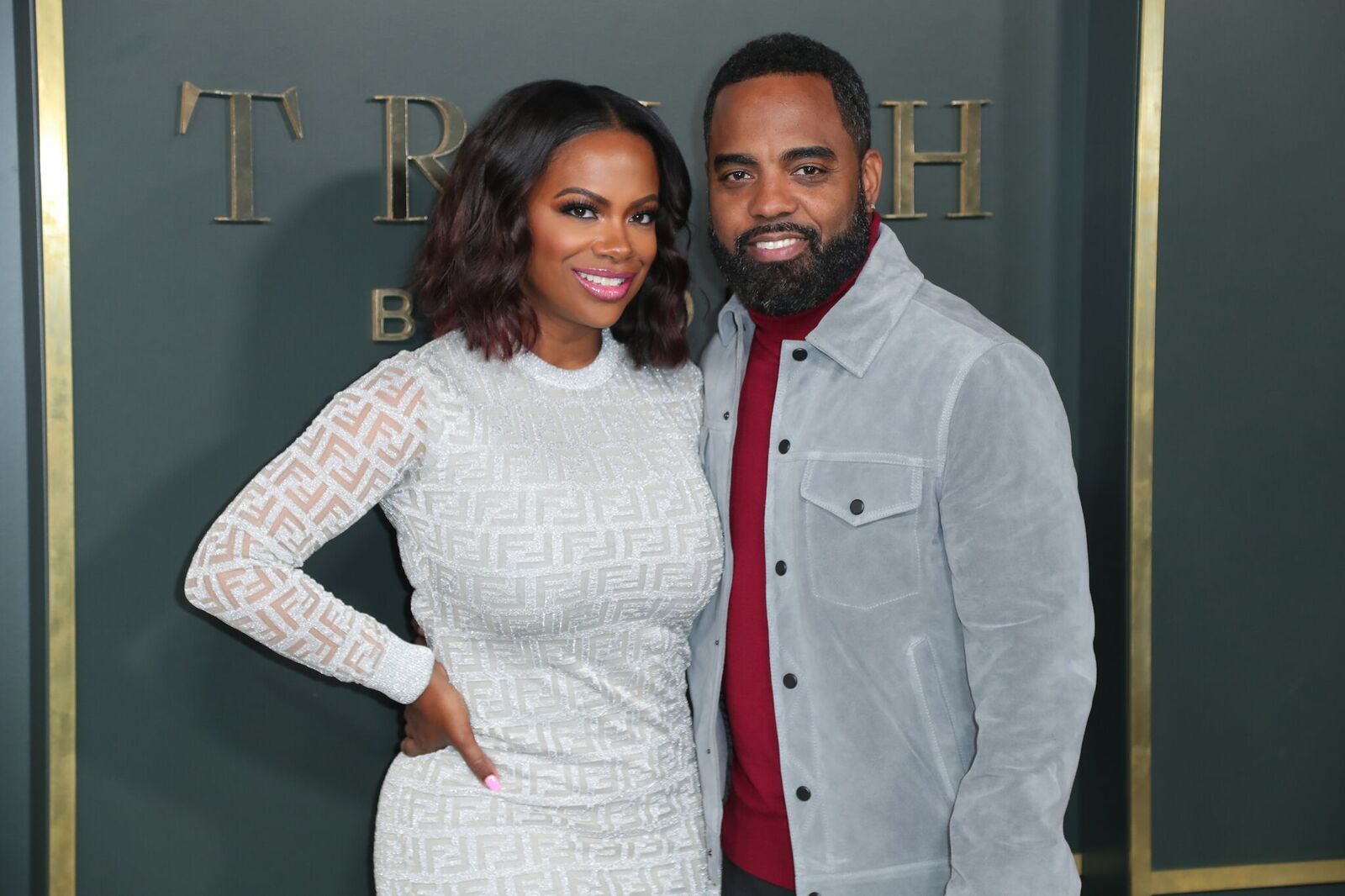 Kandi Burruss and Todd Tucker attend Premiere Of Apple TV+'s "Truth Be Told" at AMPAS Samuel Goldwyn Theater on November 11, 2019 in Beverly Hills, California | Photo: Getty Images
"Real Housewives of Atlanta" star Kandi Burruss' daughter Blaze is getting an overwhelming dose of love from her father, Todd Tucker, as he designed and decorated her room.
Todd Tucker shared a video of the room on his YouTube channel, "Todd Tucker TV." The clip was a tour of Blaze's room and the remodeling that went into creating a beautiful sleeping area for her.
In the video, Todd, who wore an all-black costume while sporting his full beards, carried seven months old Blaze in his hands as he gave viewers a chance to see the gray-themed room he put together. He expressed that:
"I decorated. I designed. I picked the colors, the furniture, the pillows, the accents. I did the bathroom... all for my little baby girl right here, Blaze."
He started by showing the marquee letters which spelled "Blaze." He attested that the reason he used the marquee letters and the light was that he believed every child needed to see their name in lights before seeing them in "light."
Blaze also came along for the tour, dressed in a pink ruffled jumper and was all smiles as her dad pointed out to the things he had done. He highlighted that not everything in the room was newly bought as he preferred to use old stuff if they still functioned.
Todd is also invested in his community.
Todd then showed the gray-themed room walls and pointed out that certain things like the baby cot, the drawer, and the rocker had been handed down to Blaze by her elder brother, Ace.
Another exciting highlight of the room was the bed, which had a roll-out bed. On the bed Todd said: "As Blaze gets older and has friends come over… I don't need to spend too much money on it later."
The bathroom was also in shades of gray and white, and the wall had a mosaic feel to it. Blaze's closet perhaps stole the show as it was filled with various colorful outfits befitting of her style.
Kandi Burruss made a brief appearance in the eleven-minute video and explained that when it came to designing, Todd had the upper hand. While she loved the style, she added that the wall could use a little design later on.
Kandi and Todd welcomed Blaze on November 22, 2019, via a surrogate. The couple opted for surrogacy due to the complications Kandi faced with her previous pregnancies.
The ever-smiling Blaze entered the family and endeared herself to everyone's hearts, and even the world, with her million-dollar smile, which earned her a modeling gig.
Aside from redecorating rooms, Todd is also invested in his community. He has promised and urged others to use what they have to make a change in others' lives.
Please fill in your e-mail so we can share with you our top stories!