Katie Holmes' Boyfriend Emilio Vitolo Jr Reacts to Her Vogue Australia Cover
Katie Holmes flaunted her age-defying figure in a sexy leather outfit on the cover of Vogue Australia magazine and her new man, Emilio Vitolo Jr. proudly celebrated her success on social media.
Katie Holmes is best known for her appearance in the 90s show "Dawson's Creek." The 41-year-old proved she was still stunning with her latest shoot for Vogue magazine and her boyfriend, Emilio Vitolo Jr. couldn't be prouder.
The 33-year-old uploaded the picture of the magazine's cover on his Instagram story which captured Holmes posing in a seated position with her elbow placed on a knee and her face resting on her palm.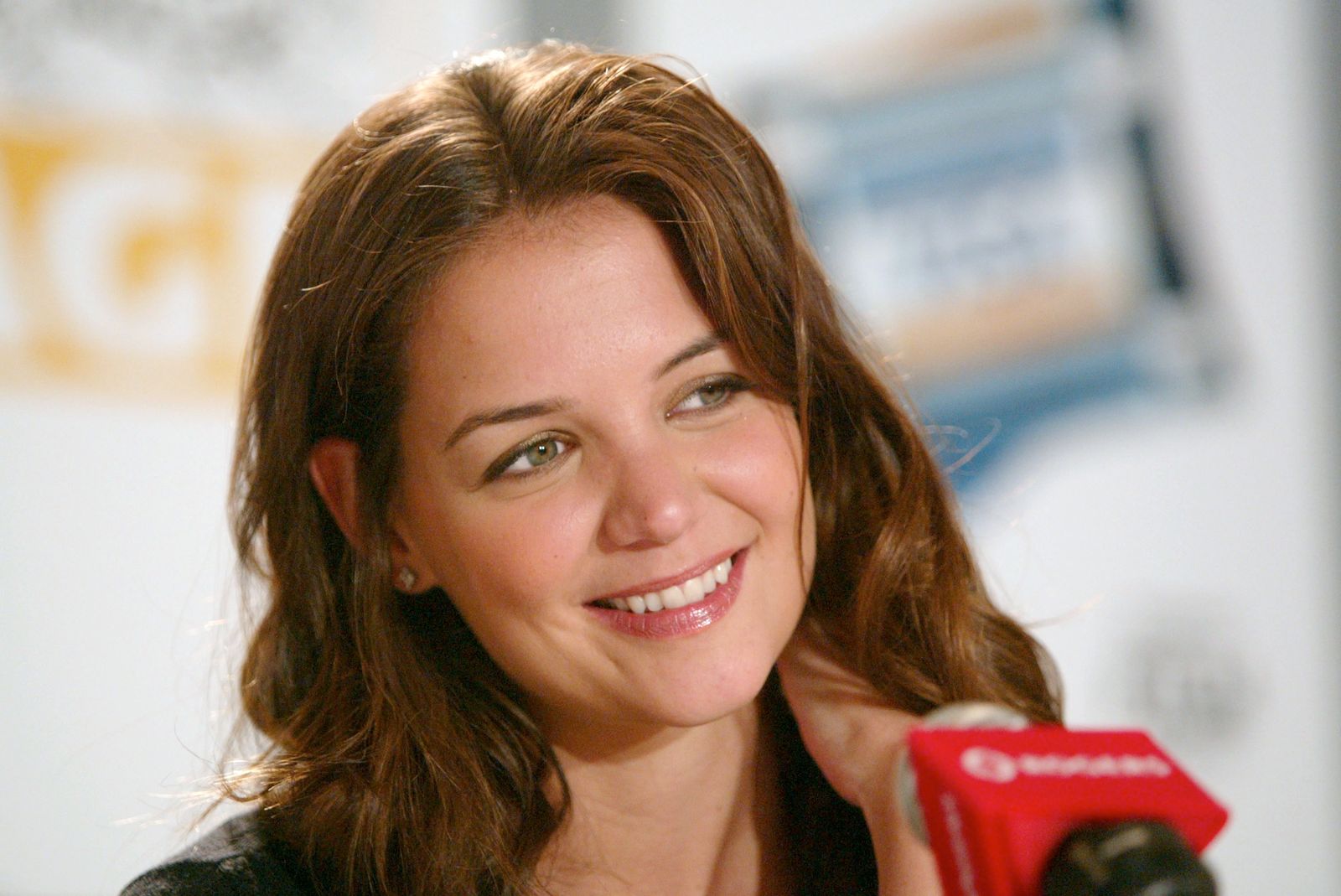 She was dressed in a leather jacket and matching leather pants that were cinched at the ankles. The look was completed with black pointy heels and socks while her hair was styled down her back.
Their romance began during the lockdown after [Vitolo] allegedly ended his engagement with Rachel Emmons to be with Holmes.
The "Bat Man Begins" actress' accessories included dangling earrings, a necklace, and rings. Vitolo captioned the sweet post with four heart-eye emojis and the words:
"Yazzz baby"
This was a rare display of affection ever since the couple was first spotted enjoying dinner at a restaurant in New York back in September. Holmes has kept her love life away from the public eye after her divorce from the actor Tom Cruise and her relationship with Jamie Foxx.
The only details about her new relationship were given by the actress during her Vogue shoot. Instead of doing a regular interview, the 41-year-old wrote a message about self-discovery and her relationships during the quarantine period.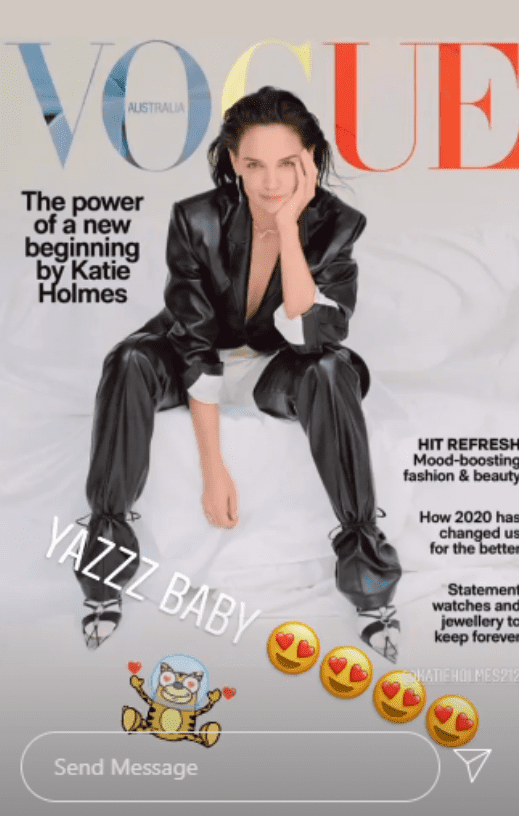 She revealed that the lockdown allowed her to enjoy life without pressure and spend quality time with her daughter Suri, who she shares with Tom Cruise. The actress stated that the quarantine gave her "heightened awareness to appreciate each moment."
The mother-of-one also posed in several stylish outfits for the magazine including a transparent green dress paired with thigh-high leather boots and a baggy gray jacket paired with matching baggy trousers and black heels.
The "Jack and Jill" star also wore a colorful bodysuit designed with several slits that exposed her body as well as a colorful 80s inspired outfit that accentuated her figure.
As for her relationship, the 41-year-old has been spotted in many PDA moments with Vitolo. According to sources, their romance began during the lockdown after the 33-year-old allegedly ended his engagement with Rachel Emmons to be with Holmes.
Vitolo works as a chef at his father's restaurant, Emilio's Ballato, which is also a popular celebrity spot. The 33-year-old is friends with Joe Jonas and Sophie Turner and he has also made appearances on TV in shows like "Royal Pains."