Ice-T's Wife Coco and Daughter Enjoy Retail Therapy in Red and Black Outfits with Face Masks
Ice-T's wife, Coco, shared images of herself and their four-year-old daughter Chanel having a lovely time as they went retail shopping in almost similar outfits.
There is something fun about a parent-child bonding moment. Be it relaxing at home or going out together, the time spent is always priceless. Ice-T's wife, Coco Austin, is getting to enjoy these great moments with her daughter.
Taking to Instagram, Austin shared a series of pictures of herself and her four-year-old daughter Chanel enjoying their time together as they went retail shopping.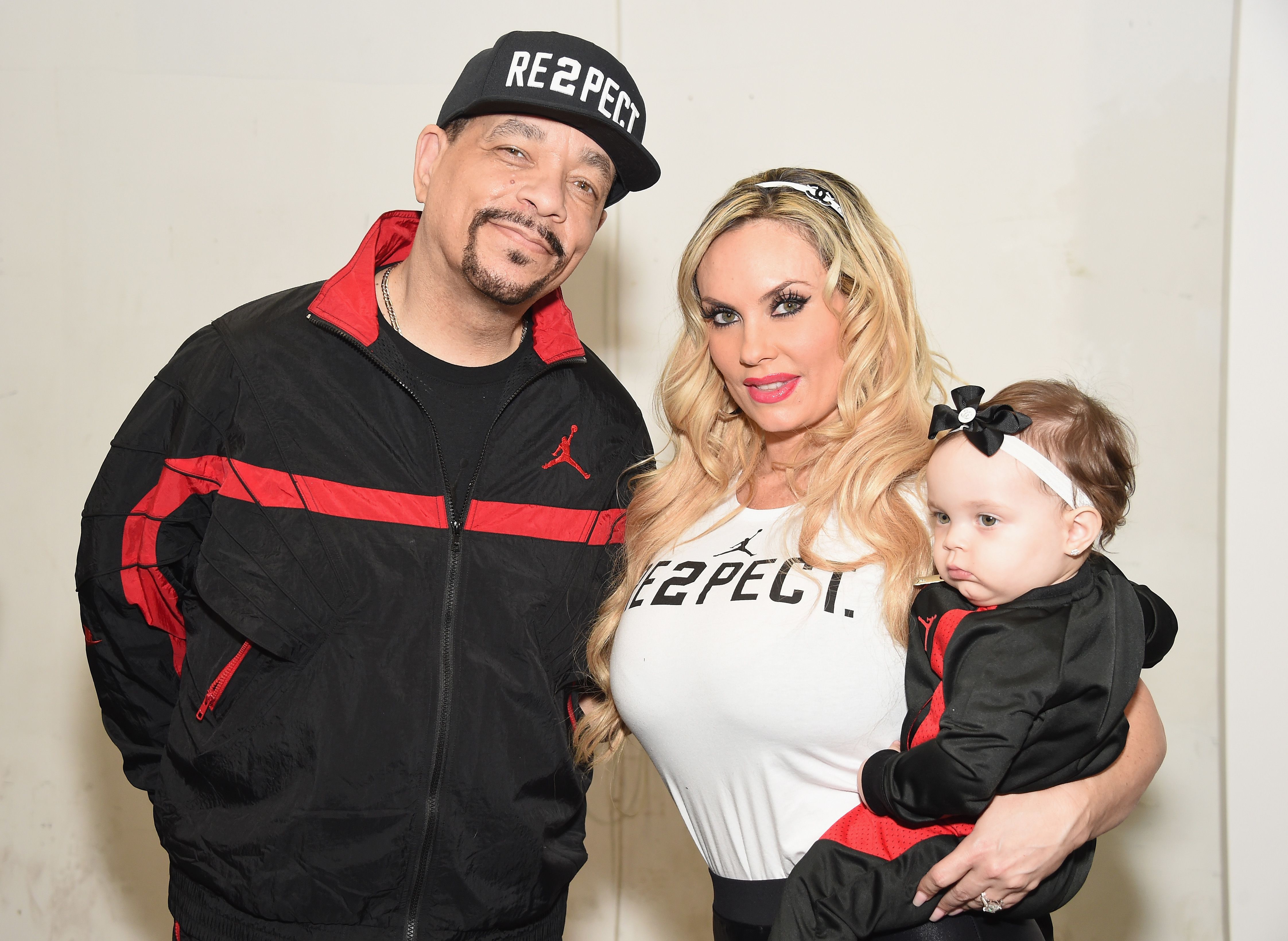 The first image she shared showed her and Chanel standing side by side in what looked like a bag store. On the one hand, Austin had on an all-black jumpsuit with red stripes along the side, a red nose mask, and black heels.
On the other hand, Chanel looked cute in her black trousers and a red and black checkered top. Like her mother, she also had on a red face mask, and her look was completed with white sneakers. Captioning the post, Austin said:
"Retail therepy [sic] with my bestie..@babychanelnicole -swipe."
The second image in the series was a back view of Chanel, which showed the message written at the back of her shirt.  The phrase "I think I'm gonna kick it with my Mom today" was written boldly in white.
The next image showed Chanel and her mother sharing a cute chaste kiss. The mother-daughter pair looked adorable. Meanwhile, the last picture reflected how cute Chanel was as she sat with her legs crossed while concentrating on the phone she had in her hand.
Austin revealed that she still breastfeeds Chanel.
As usual, there were lots of comments from Austin's three million followers. Some of the fans expressed that they were excited to see how cute both looked, while others noted how fast Chanel has grown, and it was amazing to watch. Someone also said:
"So cute! I love you & Ice. You're such a good mom. You guys should definitely have more children❤️????."
Chanel Nicole is the only daughter of Austin and Ice-T. The pair never fails to dote on their daughter, and they have an unconventional way of raising her. Earlier this year, to many fans' surprise, Austin revealed that she still breastfeeds Chanel.
She stated that Chanel loved eating normal and regular meals, but breastfeeding was a means of comfort for the toddler when she needed it.
Aside from their unconventional way of raising their daughter, Austin and Ice-T also encourage Chanel's creative side. Austin once admitted that Chanel was an entertainer, and they were looking to allow her to make her own decisions on what she wants to do with her life.
While many things might seem unconventional about the family, one thing is sure, the pair is still waxing strong in their love for each other and their daughter.