Meet Canadian Professional Football Player Andrew Harris — inside His Career and Personal Life
Here is a detailed insight into the personal life and career of Andrew Harris, the famous Canadian professional football player for the Winnipeg Blue Bombers of the Canadian Football League. 
Over the course of his football career, Andrew Harris has continued to make waves with his excellent and confident gameplay. However, the athlete has kept a relatively low profile over the years. 
For fans who have wondered about the footballer's life, he never fails to keep them updated with several posts on his social media feed. One of the many uploads was a sweet family photo that showed the star posing with his wife, daughter, and dog.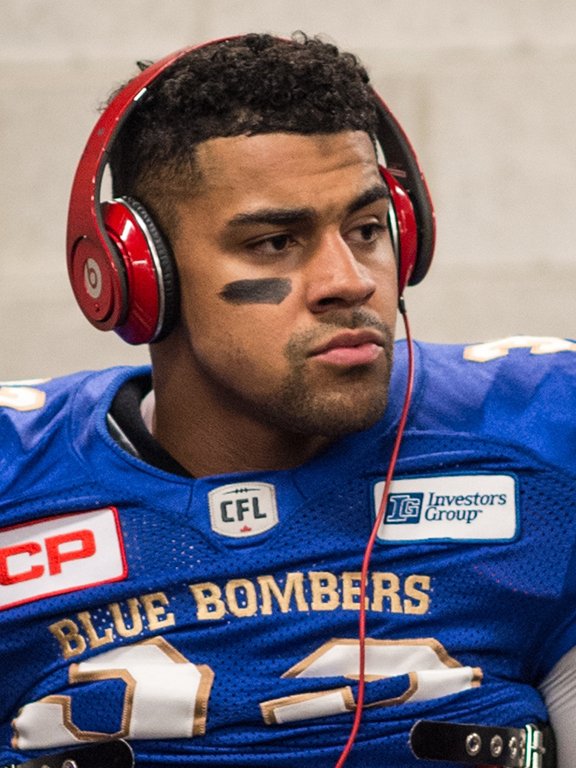 The love birds were clad in an all-black ensemble while their beautiful daughter had on a white hoodie and ripped blue jeans that stopped at her shin. The couple had their hands on the dog as they posed for the camera. 
Another post showed Harris enjoying triumphant moments from the 2020 football season. Fully clad in his sports gear, the athlete struck several poses in different scenes, ranging from pictures with his fans to snapshots from his intense gameplay.
It goes without notice that the 2020 football season was untimely canceled by the CFL after the Canadian government gave a league-specific financial package. In an interview, Harris expressed his disappointment at the development. 
He explained that it was weird having the season stripped away, especially since routines had to change, and one had to figure out a way to keep their mind, body, and soul activated and engaged. 
Harris added that though his contract was expiring, he still felt like he had more to offer the world of football. 
He also admitted that he did not have high hopes for the 2021 season after this year's turn of events. He disclosed that he was not counting on it as much as he might have been last season before adding that he hoped everything works out in the end. 
Despite this year's disappointment, one can easily remember the high moments from 2019, especially after Harris was crowned the Grey Cup Champion, MVP, and Most Valuable Canadian. 
Over the years, the football star continued to rack for himself accolades due to his remarkable gameplay. In 2009, he was awarded a Wally Buono Award, and in 2011, he won Canadian Player of the Week and Most Outstanding Canadian at the Grey Cup. 
Nonetheless, as good things naturally tend to do, Harris's outstanding career is slowly coming to an end. In an interview after his 33rd birthday, he candidly opened up about his expectations after retirement.
He expressed his undying love for the game and explained that he felt blessed and honored to have been a part of it all. He added that though his contract was expiring, he still felt like he had more to offer the world of football. 
After such a legendary career, the star athlete will undoubtedly get to spend more time with his daughter Hazel. Also, as he did in 2017, going back to relax in his hometown seems like a befitting end to a good run.