Getty Images
Ellen Pompeo Once Revealed Her Life Started Out with Tragedy — inside Her Difficult Childhood
The actress suffered the hard blow of losing her mother when she was very young. This marked her life and her personality, however, it has not stopped her from becoming the highest-paid television actress.
Ellen Pompeo, 50, the actress who plays the title character, Meredith Gray, on the medical television series "Grey's Anatomy." For seventeen seasons, viewers have followed the dramas of the doctors who take part in the show.
A curious fact is that Pompeo came to the audition of the pilot of the series wishing she did not go on the air. She had built a solid track record with supporting roles in major series and a few film productions.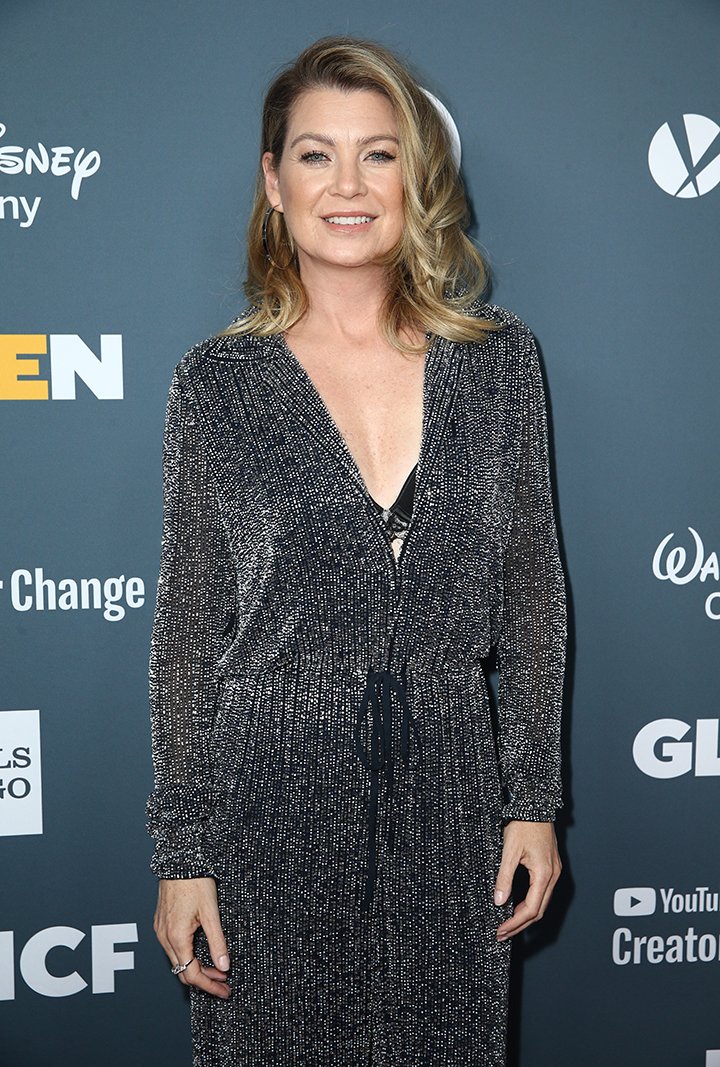 Ellen Pompeo attending the GLSEN Respect Awards at the Beverly Wilshire Four Seasons Hotel in Beverly Hills, California, in October 2018. I Image: Getty Images.
The insecurity that accompanied her since she was little, because at only 5 years old she was orphaned, made her deny that she believed that she would be pigeonholed on paper. After a couple of years, the actress made a decision that changed everything.
In her mid-thirties, she realized that she started late in the acting world. Now it was her turn to think through her head and decide between financial stability and pursuing creative roles.
BIG DECISION
Pompeo decided that her family came first, and agreed to renew her contract to continue the lead role on "Grey's Anatomy." Pompeo married Chris Ivery, 53, and they have three children together: Stella, 11, and Sienna, 6, and 3-year-old son Eli.
In between, there is the pressure of not being valued for work and talent as women usually earn less than their male counterparts. On the show, Pompeo struggled to earn salaries equal to her co-star Patrick Dempsey. Her fight for fair wages would last for many years.
NOT CREATIVE ROLES
That is why Pompeo has continued in her role as Meredith Gray. As she herself explained at the age of 40, she started a family and the traumas of her childhood led her to value the time and stability that she can provide to her family.
Deciding to stay on the show and go for the money instead of jumping around and chasing creative acting roles was the best decision and it doesn't weigh on him. At her house on the hill, away from downtown L.A., she is happy with her family and it is very difficult to get her out of there after nightfall.
ACTING CHALLENGE
Although she has not been involved in other acting projects since she started with the medical show, Pompeo thinks that the role she has is also demanding, since the number of years playing the same character does not guarantee success.
She says any actor or actress can play a role for two to three seasons, but keeping a role for 17 seasons and having credibility takes considerable work. And while she received only one Golden Globe nomination, she is a regular winner at the People's Choice Award.
TELLING DIFFICULT STORIES
Pompeo likes to use the show as a tool to teach people. That's why he works closely with showrunner Krista Vernoff to achieve this. They once touched on the subject of an undocumented child who did not have health insurance. These topics are difficult, but the show provides a place for people to analyze them.
She made her directorial debut on the show, it's another thing she's thankful for, it was a great opportunity. Despite the demand to be a director as well as an actress, she not only did well once but repeated the experience with another episode.
Please fill in your e-mail so we can share with you our top stories!