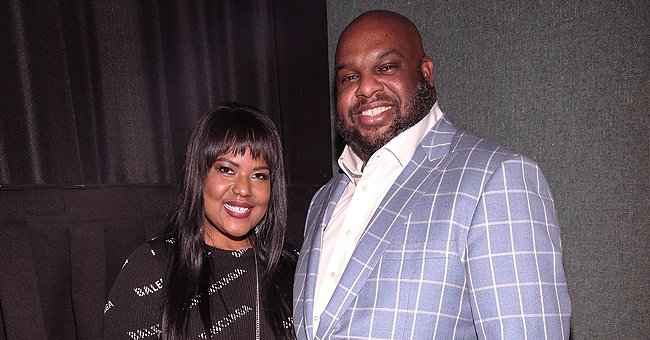 Getty Images
Pastor John Gray Says Wife Aventer Deserves Better Following Cheating Scandal

Pastor John Gray penned a lengthy Instagram tribute to his wife, Aventer, apologizing for his past mistakes: "May the man I am becoming match the vision God showed you."
With various reports surfacing about the Relentless Church pastor's infidelity, John Gray himself took the time to write about the incident, and most importantly, seek his wife's forgiveness.
In his recent Instagram post, Gray showed his stunning wife, Aventer Gray, in a light ruffled sheer peach gown, alongside a lengthy caption filled with regret and apology.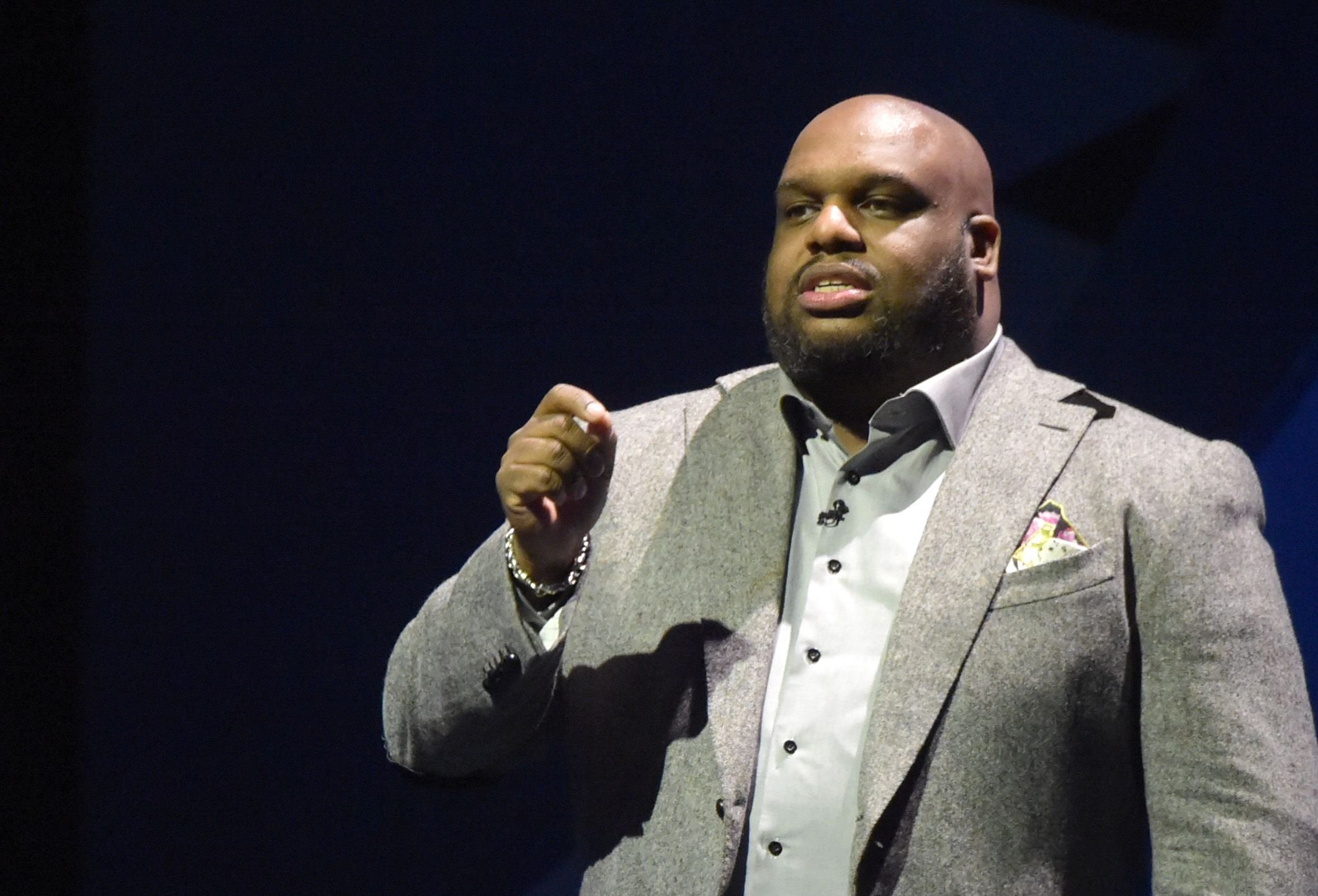 Pastor John Gray during BET Presents Super Bowl Gospel Celebration at Lakewood Church on February 3, 2017 in Houston, Texas. | Source: Getty Images
Gray began his open letter with an admission of his decision to step down from church duties to focus on his wife, mentioning that his life was not in order. He revealed:
"My wife deserves better. The pain I caused her is immeasurable. Seeing her name in blogs because of things I did broke my soul."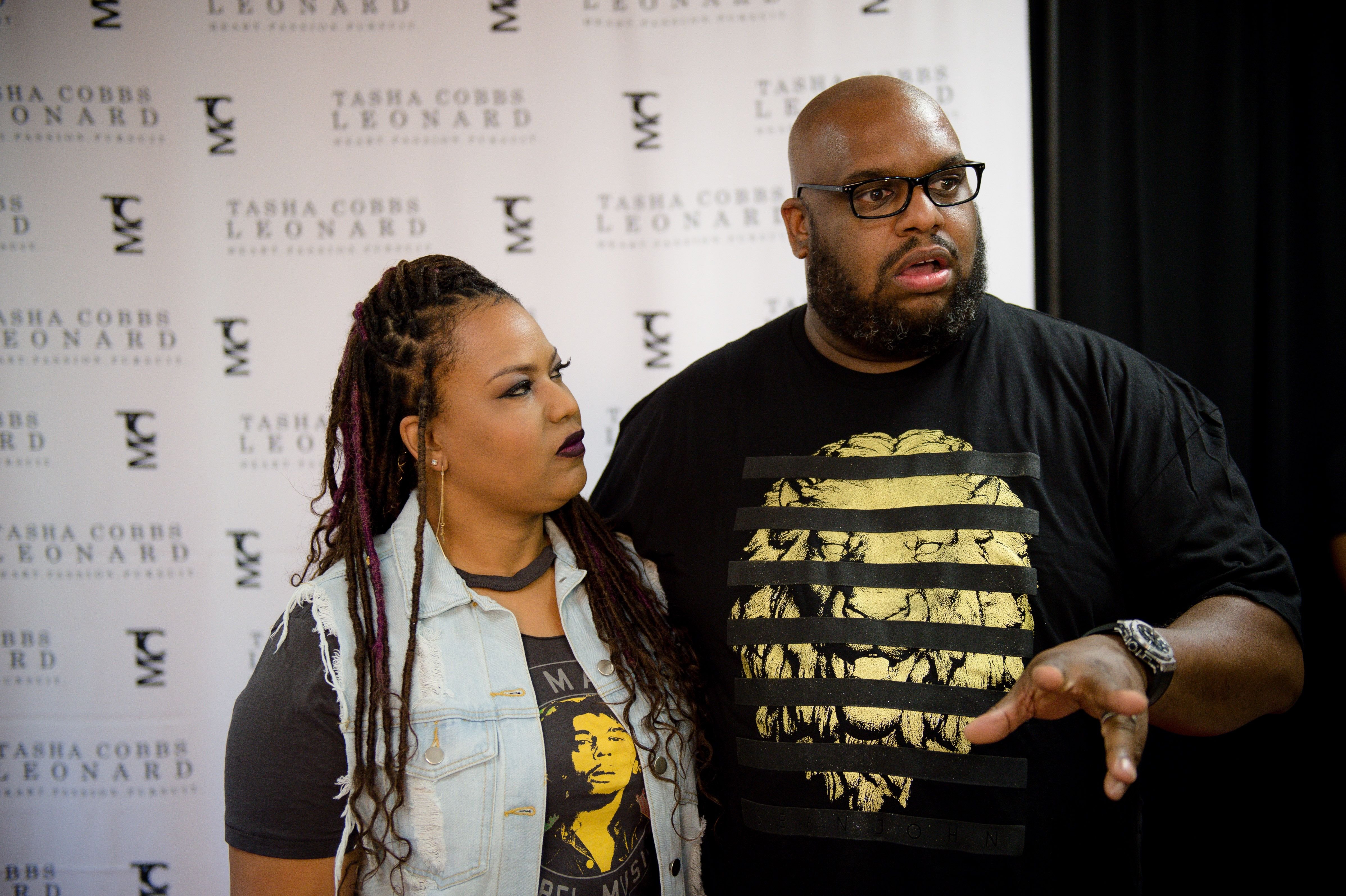 Aventer Gray and Pastor John Gray during Tasha Cobbs Leonard's "Heart. Passion. Pursuit." album release concert at The dReam Center Church of Atlanta on August 25, 2017 in Atlanta, Georgia. | Source: Getty Images
Despite considering her as a gift from God, a life-giver, and a kingdom builder, Gray admitted to emotional unfaithfulness, leaving no excuse for the gravity of his sins and the damage he has done.
According to the woman, the pastor orchestrated their relationship and even asked her to come over to his home.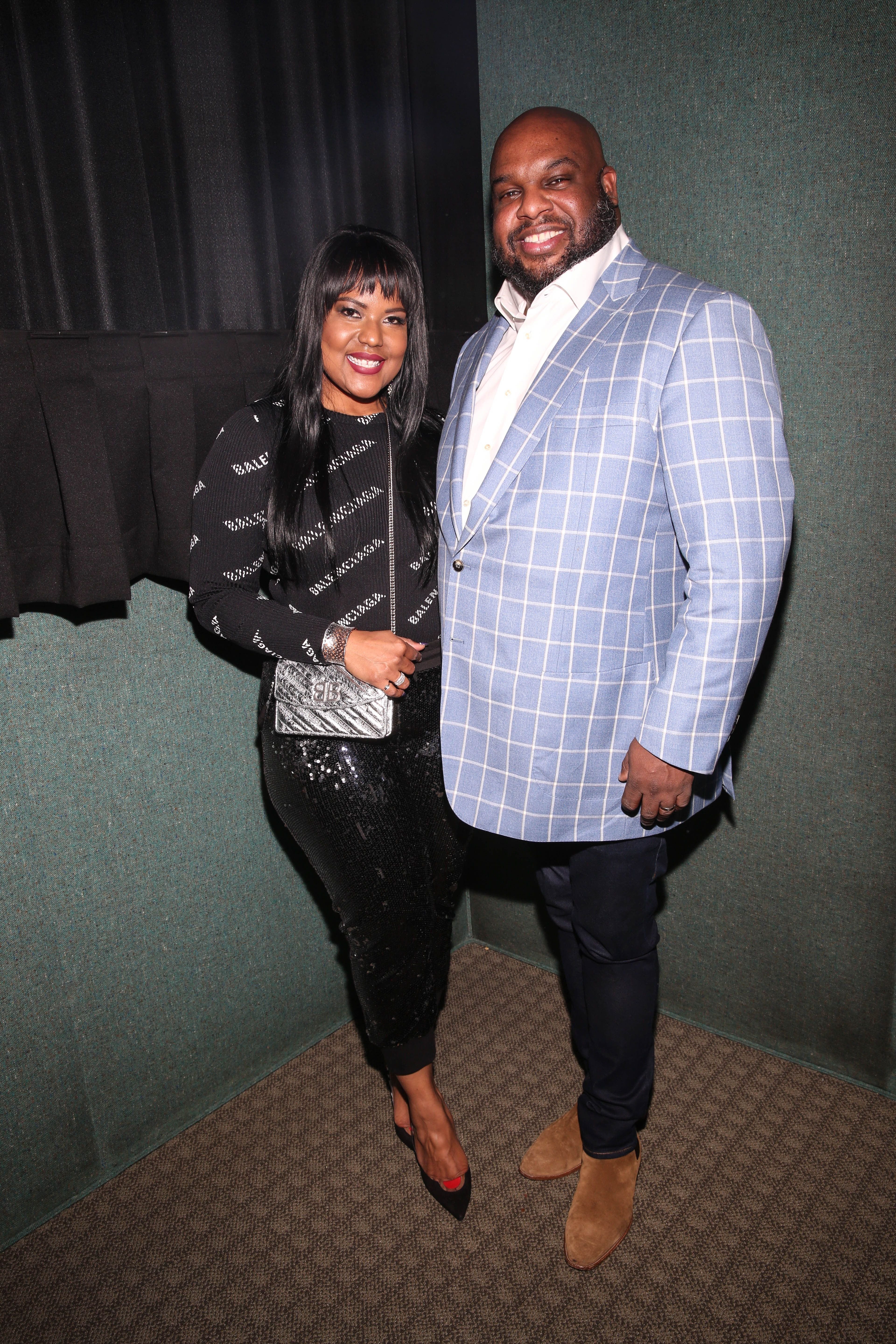 Pastor John Gray and Aventer Gray during the NAACP Image Awards special screening of OWN's "The Book of John Gray" at Raleigh Studios on January 11, 2019 in Los Angeles, California. | Source: Getty Images
In pursuit of facing his inner battle, Gray shared his on-going counseling. He ended his post with an apology to Aventer, promising to regain her trust. "I will be the man God intended and the husband that Your heart can rest with. I'll be the father my kids can be proud of," he said.
Since the issue surfaced, Gray immediately addressed his congregation the following month, requesting for his followers' prayers and understanding of the matter at hand.
Although he minimized church duties, he remained hopeful of the public's continuous commitment towards the church community. During his time off, Gray also had the chance to be grateful for his family as he posted about his wife and kids.
The photo, which showed a family wearing matching clothes, meant more as Gray noted through hashtags that his kids would be better than him and that he would die before he quit.
Gray's cheating scandal involved asking a woman who identified herself as Mary for photos in exchange for money, which was later reportedly used for blackmail and extortion.
According to the woman, the pastor orchestrated their relationship and even asked her to come over to his home. Voice mails were brought as evidence against Gray.
Please fill in your e-mail so we can share with you our top stories!