Former UL Football Star Al Riles Tragically Dies at 27 — Here's What Happened
November 2020 sadly took the life of Al Riles, a former UL football star. The news of his sudden death was revealed and confirmed by his mother, Deidra Riles, who's since started a GoFundMe account.
Al Riles' death at age 27 was confirmed on Monday, November 9, 2020. His mother, Deidra Riles explained the circumstances of his death in a post on a GoFundMe account that she created on the same day.
Deidra shared how her son had a way of positively impacting any life he touched. She paid tribute to him by noting how his smile could light up any room that he walked into while his laughter filled the air with warmth.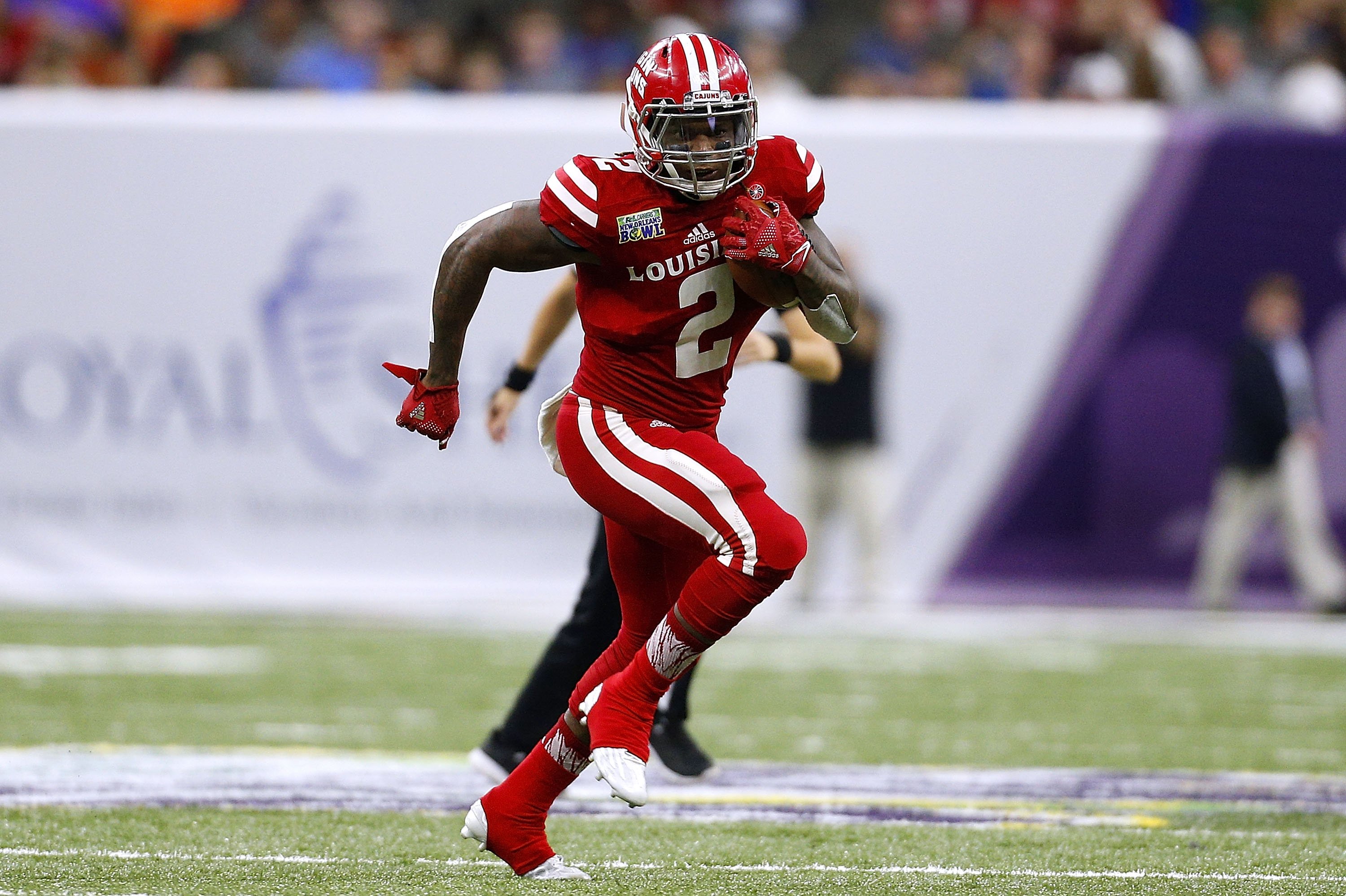 The former football player's mother continued sharing how they'd lost a brother, a friend, a father, and a son. Al was a parent to one baby girl when he passed away "too soon!"
Deidra also noted how her son had managed to accomplish a lot of things in the short time that he'd lived. She sadly shared how he'd been taken before he could do so much more with his life.
Al Riles, a former Louisiana Rajin' Cajuns receiver, was shot and killed Saturday night in Fort Worth, Texas, his mother, Deidre Riles, told The Daily Advertiser on Monday night. He was 27. https://t.co/xETIU3vJZF

— USA TODAY (@USATODAY) November 10, 2020
The former athlete's mother then asked for continued prayers for his family and friends. She also pleaded for donations to assist with funeral expenses and other things that his family will need.
One day after the fundraiser was created, Deidra had managed to raise $3,970 from a total goal of $10,000. A total of 80 people had donated to the fundraiser by Wednesday, November 11, 2020.
The Ragin' Cajuns Football program was saddened to learn of the loss of former student-athlete Al Riles (2012-16) this past weekend.

Al earned his undergraduate degree ahead of his senior season in 2016.

His teammates, friends and family are in our thoughts during this time. pic.twitter.com/2leG4eXsKr

— Louisiana Ragin' Cajuns® Football (@RaginCajunsFB) November 10, 2020
On Saturday, November 7, 2020, Al was shot and killed in Fort Worth, Texas, as confirmed by his mother. In 2016, the former footballer was UL's leading receiver with 2 touchdowns and 60 catches for 729 yards.
He studied at Lakeshore High and was raised in the Covington and Mandeville area north of New Orleans. Al earned his first-team all-district honors as a senior at the same school.
DEVELOPING: Former UL football player Al Riles, 27, was shot and killed in Dallas, family says.

Here's what we know: https://t.co/FCFcFfXAwJ

— Acadiana Advocate (@theadvocateaca) November 9, 2020
The former athlete had 24 touchdowns and 1,281 yards while passing for 987 yards and six scores. He was well on his way to football stardom when he earned himself the district's MVP honors.
Al volunteered his time in high school working with the Boys & Girls Club and Special Olympics. His father was David Blanchard and he had two sisters, Jamie Riles and Tiquanna Blanchard.
GoFundMe set up to bury former UL football player https://t.co/nNVvlkHtLf

— KATC TV3 (@KATCTV3) November 9, 2020
The former athlete also played for the Louisiana Ragin' Cajuns. During his senior football season, he was a standout who was an All-Sun Belt Conference selection and he played the positions of linebacker and receiver for Louisiana.
He was with the team for parts of five seasons from 2012 until 2016. After his sudden death was revealed, former teammates, teams, fans, and friends all took to social media to pay tribute to him.