Michael Strahan Pens a Tribute along with Sweet Photos to His Daughter Tanita on Her Birthday
TV personality Michael Strahan recently took to his Instagram page to share some cool pictures of himself with his oldest child, daughter Tanita, while paying tribute to her on her birthday.
Popular TV host Michael Strahan loves to dote on his children, and a look through his Instagram page shows that his kids are the most important part of his life. 
Yesterday, November 10, was all about Strahan's oldest daughter Tanita as she celebrated her 28th birthday. The "Good Morning America" host made sure his fans knew how much he loved her with his sweet birthday tribute.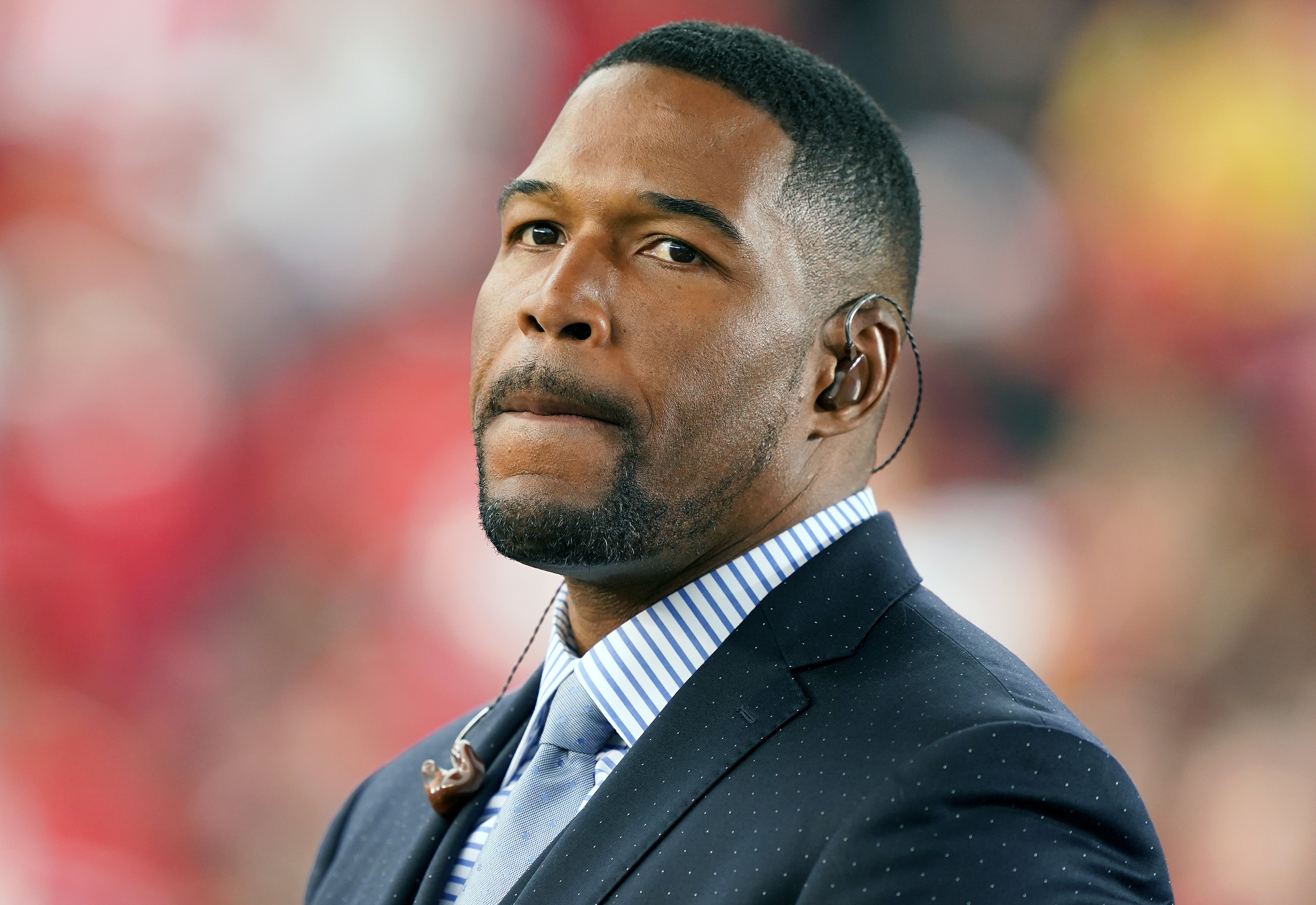 The proud father took to his Instagram page to upload two cool pictures of himself with his daughter. In one of the photos, they flashed beautiful smiles while wearing similar outfits as they posed by a lake.
A simple swipe to the left revealed an even cuter father-daughter moment captured in a snap. Here, Strahan and Tanita smiled for the camera as she playfully blindfolds her dad with her palms. He captioned the photo writing:
"Happy Birthday to my beautiful daughter Tanita! It's amazing to watch you grow into an amazing artist but most importantly an amazing human."
Strahan concluded his birthday message to his daughter by expressing his love for her and highlighting how much pride he takes in being her father. 
Apart from Tanita, Strahan has three other kids from his two failed marriages. He shares Tanita, 28, and Michael Jr., 25, with his first wife, Wanda Hutchins.
When he is not spending time with his kids, Strahan has his hands buried in just about everything.
Strahan also fathered twin daughters, Sophia and Isabella, 16, with his second wife, Jean Muggli. The father of four is currently locked in a fierce custody battle with his ex-wife as he seeks custody of his twins.
There is no doubt that all of Strahan's children share certain similarities with their dad. However, none of his kids inherited his famous gap teeth. 
Still, Strahan remains a very proud father and maintains a close relationship with all of his children. Despite the tons of pictures of him and his kids littered on his Instagram page, Strahan still hopes to create more time for them. While speaking about his shortcomings as a father, he said:
"My biggest weakness is that I wish I had more time to spend with them. Other than that I'm pretty damn good."
When he is not spending time with his kids, Strahan has his hands buried in just about everything. He is a former professional football player turned TV host and journalist.
The former NFL star spent his entire professional career, which spans about 15 years, playing for the New York Giants, helping them take home the Lombardi in the Super Bowl. 
He currently serves as a co-host on ABC's "Good Morning America." During the NFL football season, he doubles as a pundit on Fox's NFL Sunday.
Over the years, Strahan has shown his dedication to his job and distinguished himself in his craft. However, nothing comes close to his love and affection for his children.