Anderson Cooper & Andy Cohen Reveal a Recent Milestone in Their Sons Wyatt & Ben's Friendship
Andy Cohen and Anderson Cooper are the best of friends, and their sons are following in their footsteps, as the pair revealed the latest development between the two adorable tots. 
On Monday, Anderson Cooper joined his friend Andy Cohen on his SiriusXM Radio show, and the pair couldn't help but gush about the latest development in sons' relationship dynamic.
Cohen's son Benjamin is now 21 months old, and Cooper's son Wyatt is 6 months old. After spending time together in person, the two cuties are starting to form a bond, and their dads couldn't be happier.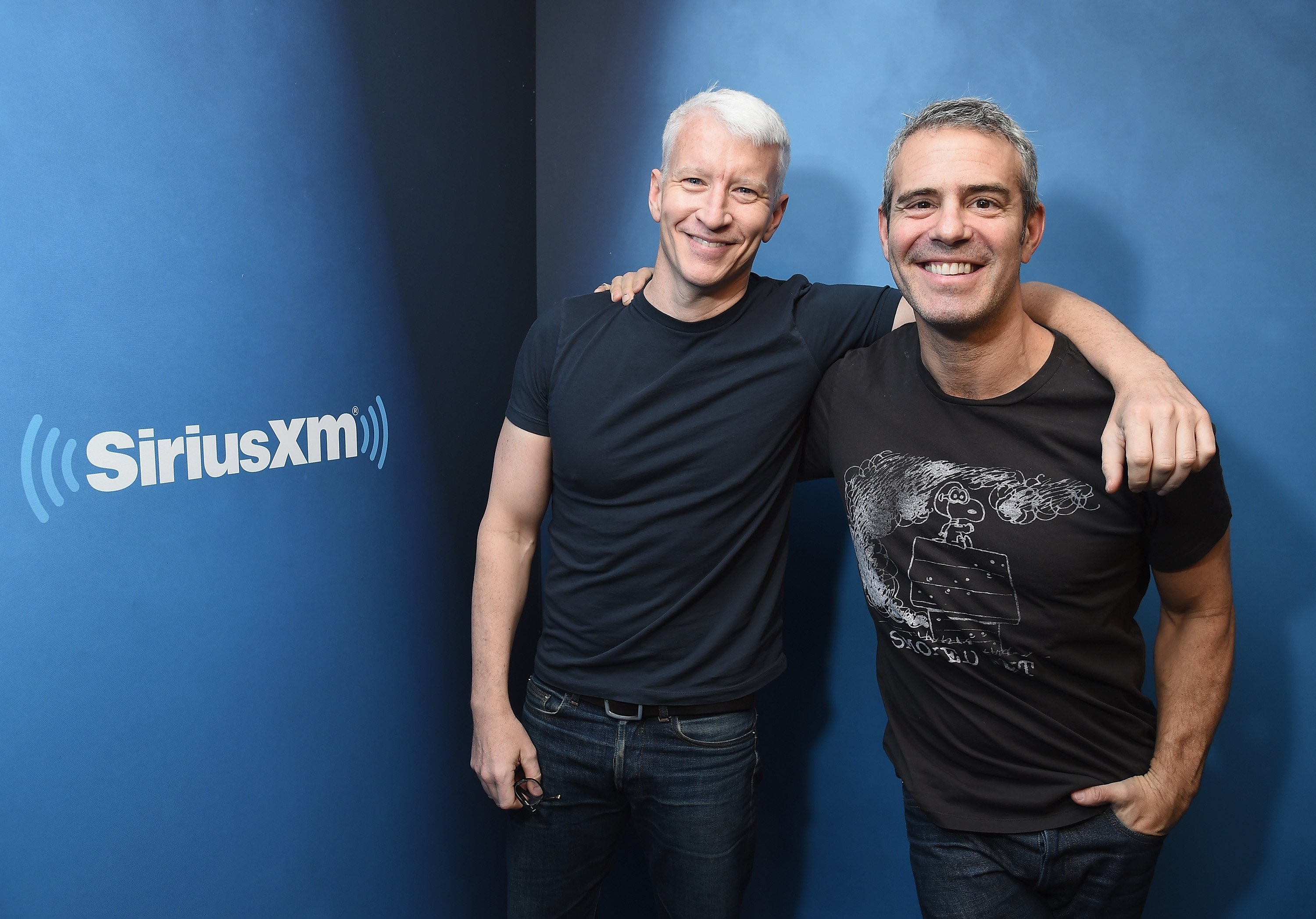 THE MILESTONE
Speaking to listeners, Cohen called the latest turn of events "the highlight of his week," as he explained that the two tots got to spend a few hours together over the weekends during the last couple of months.
At first, hanging out consisted more of Benjamin ignoring Wyatt, but now the pair finally hit a milestone. Excitedly, Cooper, 53, explained how the situation unfolded and said:
"Yeah, it was sweet because I was playing with them both and then he kissed Wyatt on the cheek and hugged him and it was so cute."
THE FATHER'S DAY AFFAIR
Benjamin and Wyatt met for the very first time on Father's Day. The two dads introduced their boys to each other during a virtual meeting, but even though the boys would be none the wiser, Cooper and Cohen thought it would be a fun thing for them to do.
Thinking of the years ahead, Cohen began planning trips together there and then, as he asked little Wyatt and Benjamin during the virtual chat if they've ever been to Brazil.  
HOW THEIR FIRST MEETING WENT
The first time Benjamin and Wyatt met in person; however, they couldn't get enough of each other. Early in October, Cooper shared details of their get-together "a couple of weeks ago" while in Connecticut.
Cohen rounded off Benjamin's uniform with the cutest matching hard hat.
Even though Wyatt is still too young to play with Ben, he is not too young to be fascinated by his slightly older friend. Cooper said that the feeling was mutual, as Ben also found the smaller version of himself rather fascinating.
"Benjamin was very sweet with him. He kept poking him," Cooper reportedly gushed.
HALLOWEEN DELIGHT
Meanwhile, Andy Cohen made sure little Benjamin stole the spotlight on Halloween. Putting his creativity to work, Cohen dressed his mini-me in the most adorable firefighting outfit.
Making sure he covered all the bases, Cohen rounded off Benjamin's uniform with the cutest matching hard hat. Sharing a picture of the adorable sight on social media, Cohen kept the caption short and sweet as he simply wished everyone a Happy Halloween.