'Glee' Alum Lea Michele Shows off Newborn Son Leo in New Family Photo with Husband Zandy Reich
Lea Michele is famous for her charm but the former "Glee" star was outshined by her newborn son in a recent family picture with her husband.
Lea Michele rose to fame as one of the stars on the popular TV series "Glee." Earlier this year, the 34-year-old became a mother and recently blessed fans with a precious family picture on Instagram.
The image captured the actress smiling at her son, Ever Leo Reich, who she held safely against her body with one arm while her other hand was entwined with her husband's, Zandy Reich, who shared a similar happy expression as he gazed at his family.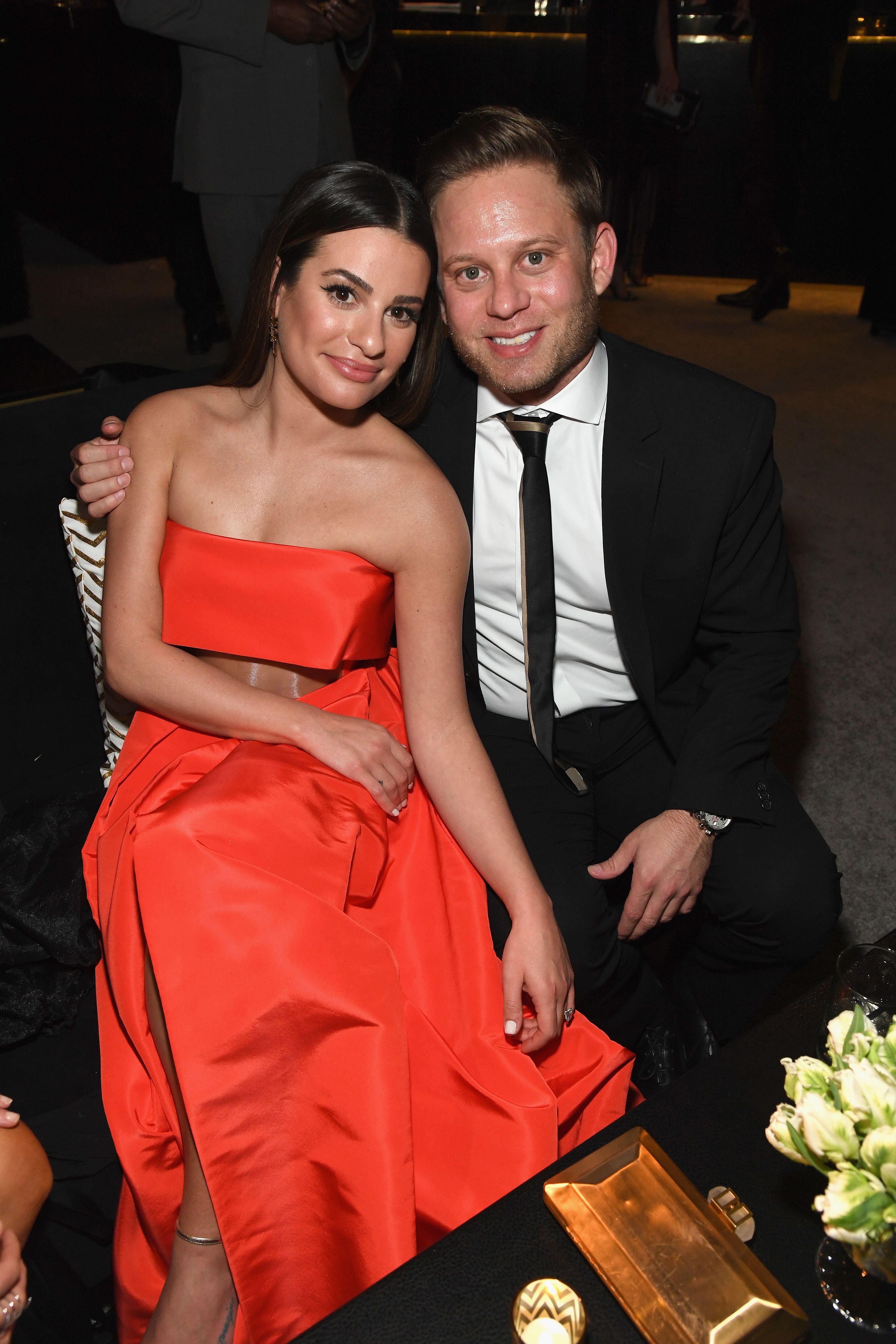 The actress was dressed in a long floral dress with brown shoes while Reich wore a white shirt on khaki pants. The shot was taken as the family took a stroll on the beach and it was captioned with the words:
"Nothing but love"
The mother-of-one also gave a shout-out to the photographer for the amazing picture which she described as a "special moment in time." Fans flooded the post with several likes and some shared heart emojis in the comment section.
[Michele and Reich] welcomed their son on August 20 and have decided to protect his privacy by not sharing pictures revealing his face.
The family picture came after the 34-year-old shared her son's Halloween costume on Instagram. The cute picture revealed Ever in a lion onesie designed with a furry hood, ears, paws, and tail.
Before the Halloween picture, the proud mom shared an image of herself cradling her son outdoors. While her son's face was hidden, Michele looked happy as she smiled at the camera and the post's caption indicated that the picture was taken by Nikki Reed.
The couple welcomed their son on August 20 and have decided to protect his privacy by not sharing pictures revealing his face. Ever is the first child for the pair whose romance began in 2017.
They got engaged in 2018 and said their vows in a beautiful ceremony in 2019. Two months after giving birth, the Broadway star flaunted her fit body in a black sports bra and shorts as she posed on a hiking trail.
According to sources, the couple "have always wanted to be parents" and they were grateful for their son as he has been an "easy baby." Since the news of her pregnancy went public in April, Michele shared several pictures of herself rocking her baby bump on Instagram including a picture of herself hiking.
Earlier in June, "Glee" star Samantha Ware accused Michele of misconduct during their time together on set. The actress claimed that the 34-year-old had bullied and emotionally hurt her.
In response to the accusations, the mother-of-one released a lengthy statement on Instagram where she apologized for her actions to Ware and anyone else she might have offended.