Mike Tyson Reveals He Used His Baby's Urine to Help Him Pass Drug Tests While Competing
Former boxing legend Mike Tyson recently revealed that he used his toddler's urine to pass his drug tests while still active in boxing.
Athletes are usually subjected to intense drug scrutiny to ensure they do not use drugs to enhance their performance. Some athletes take extra measures to cheat their way and pass these tests.
Former boxing heavyweight champion, Mike Tyson admitted to cheating his way through his drug tests to prevent the discovery of his use of hard substances like cocaine and marijuana during his days as a pro.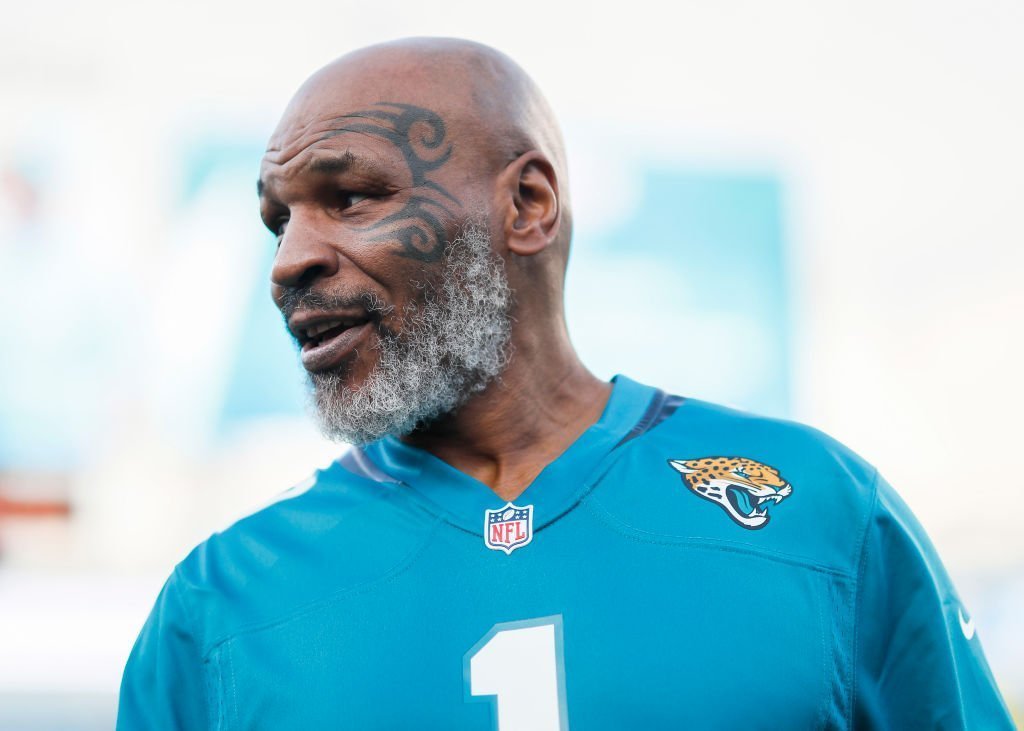 Tyson revealed that he once passed his drug tests using the urine of his infant child. In the latest episode of his podcast, "Hotboxin' with Mike Tyson," he gave further insight into his cunning acts.
The former heavyweight said he used a prosthetic penis while being tested for drugs during his fighting days. He revealed that he filled it with his infant's urine.
Initially, the retired boxer said he was using his wife's urine, but fear of a pregnancy result led him to use his toddler's urine instead. Tyson made these revelations to his guest Jeff Novitzky, the vice president of athlete health and performance for the UFC.
Tyson, the youngest heavyweight champion in boxing history, reportedly never tested positive for performance-enhancing drugs.
Fans will be itching to see Tyson back in the ring after more than a decade off it.
The boxing icon did not clarify which of his kids or wife were being discussed in the episode. He has been married to Lakiha Spicer since 2009 and was previously married to Monica Turner from 1997 to 2003, and Robin Givens from 1988 to 1989.
Tyson is set to make a comeback in the ring when he takes on Roy Jones Jr. in an exhibition for his Legends Only League later this month after it was rescheduled from its initial date in September.
Tyson and Jones are listed as one of the greatest names to have graced the boxing ring. At the height of their careers, they were both revered as A-list fighters.
Jones ended his career with 66 wins and nine losses, while Tyson hung up his gloves with a 50-6 record including 44 knockouts.
Off the ring, Tyson enjoys being a doting father to his children. The retired boxer has six children - Amir, Miguel, Morocco, Mikey, Milan, and Rayna. 
The 56-year-old's children are pursuing various careers, with one reportedly in film, one a clothing designer, one a jazz musician, and another aiming for a career in professional tennis.
Fans will be itching to see Tyson back in the rings after more than a decade off it.