Getty Images
TMZ: Mike Tyson to Fight Roy Jones Jr in the Ring – Details of Their Exciting Match
Mike Tyson was one of the most iconic boxers of his generation. While he has been retired for years, the legendary boxer will return to the ring this year.
TMZ confirmed in a report that Mike Tyson would return to the ring this year. His opponent will be Roy Jones Jr., a retired American-Russian boxer.
Tyson has been keeping the rumor mill corning for a while now. The former World Heavyweight Champion has released several videos teasing a comeback, with many speculating over who his opponent could be.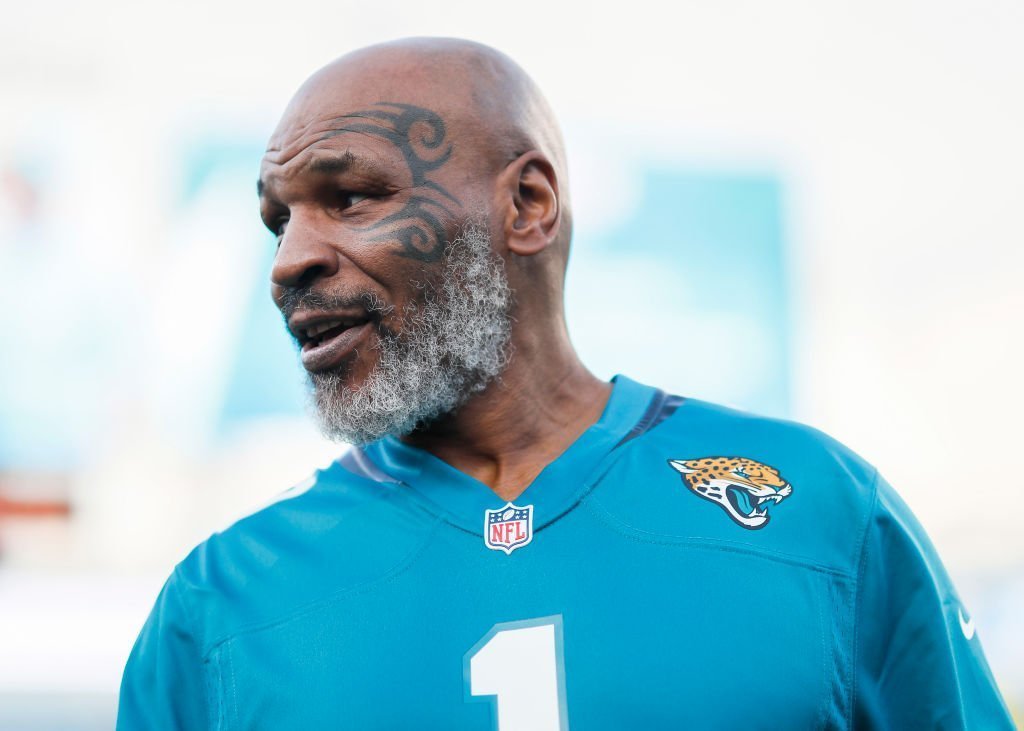 Mike Tyson at TIAA Bank Field in Jacksonville, Florida September 19, 2019. | Photo: Getty Images
Now, the speculations are over. Jones Jr. will be the first person to face "Iron Mike" with the latter making a much-anticipated return after retiring from professional boxing back in 2006.
Although it could just be an exhibition match, Tyson has made it clear that this will be a real fight in every sense. Speaking with the news medium, the retired boxing legend said:
"Anybody who knows me, I don't know how to [take my foot off the gas]. I just know one way of fighting, and that's just what it is."
It was reported that the event would take place in California on September 12. The fight will go for eight rounds, with sanctions from the California State Athletic Commission.
Several top artists have also been tapped to entertain at the event. These include Lil' Wayne, Snoop Dogg, Pitbull, Future, and The Weekend.
While Jones Jr. might not be as famous as Tyson, he's also no lightweight.
It's worth noting that the main sponsor for the fight is Triller, a social media platform that has grown significantly this year. Tyson appears to have struck a deal with the company.
The announcement has got boxing fans ecstatic. Both fighters have made it clear that they won't be fooling around, with Jones Jr. telling TMZ:
"If he don't kill quick, he's got problems on his hands. If he don't get it quick, his [expletive] belongs to me!"
While Jones Jr. might not be as famous as Tyson, he's also no lightweight. His profile shows that he had 75 fights in his professional career with a record of 66-9.
The Russian-American also had quite a successful career. According to a report, he held titles in four separate weight classes — super middleweight, middleweight, light heavyweight, and heavyweight.
So, while Tyson appears to be the smarter bet, Jones Jr. is also an exciting choice. By September, the world will see what each is made of.
It's also interesting to see what Tyson will do next. A win against Jones Jr. might set him up with a possible bout with names like Evander Holyfield.
Please fill in your e-mail so we can share with you our top stories!