DWTS Pro Artem Chigvintsev Reacts to Rumors His Ex Carrie Ann Inaba Has Ulterior Motives
"Dancing With The Stars" judge Carrie Ann Inaba has come down hard on pro dancer Artem Chigvintsev and his partner, Kaitlyn  Bristowe and fans are wondering why.
"Dancing With The Stars" pro dancer Artem Chigvintsev speaks out after speculation runs rife that his ex-girlfriend, judge Carrie Ann Inaba has ulterior motives for giving him and his partner low scores.
The Russian, who was dated Carrie Ann for two years from 2006 to 2009, laughed off the fan's suspicions and denied any problems with his ex-girlfriend.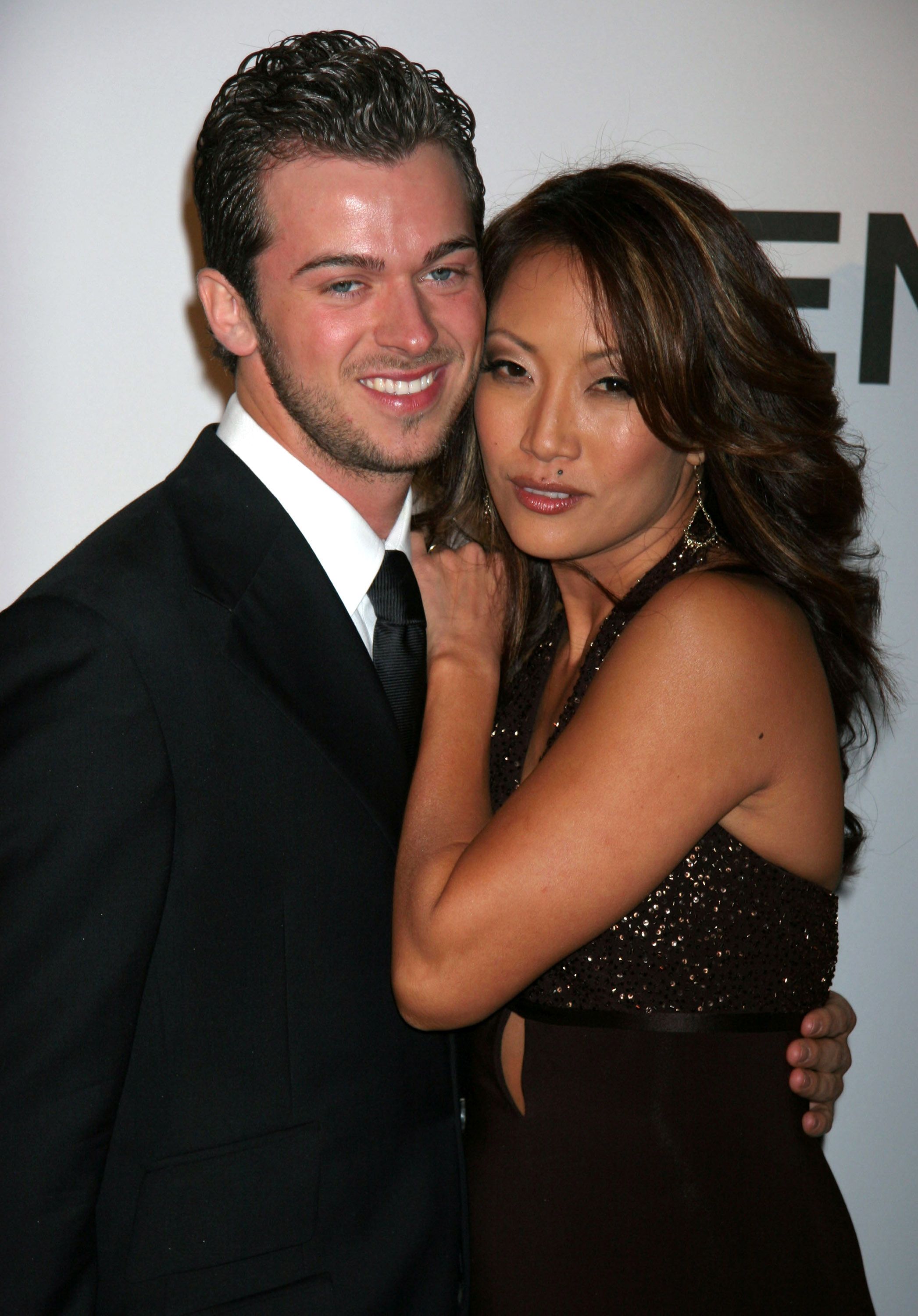 MEETING CARRIE ANN INABA
Artem and Carrie Ann had dated for three years 12 years ago, after meeting on the set of "So You Think You Can Dance." The romance ended amicably, and both former partners moved on.
Carrie Ann has since been engaged twice, to Jesse Sloan in 2011, and to actor Robb Derringer in 2016. As for Artem, he is engaged to former pro wrestler Nikki Bella and the two have just welcomed their first child, Matteo in July 2020.
THE RUMORS
The rumors that Carrie Ann had something against Artem and Kaitlyn began when the judge was particularly harsh with the duo for two weeks in a row, demanding better performances from them.
Outraged fans immediately put two and two together and added up to five: Jealousy.  They believed Carrie Ann was persecuting Artem because he was now happy in a new relationship, with a child.
Arem and Kaitlyn were awarded a perfect score by every "DWTS" judge -- and yes, that included Carrie Ann
Artem himself is the first to dismiss the entire notion that Carrie Ann is being vindictive as completely ridiculous, and that her criticism had nothing do with their past, and everything to do with his and "Bachelorette" alum Kaitly's future on "DWTS." He said frankly:
"I think she just really was harsh in the sense that she saw so much more potential than what we've been delivering the past two weeks and she finally got things that she's been wanting to see."
Carrie Ann was stunned and amused by the supposition that she was jealous of Artem. She pointed out that she is friendly with the couple and has even had Nikki Bella as a guest on the show she co-hosts, "The Talk." She said laughing:
"This is what I love about "The Bachelor" fans and "Bachelorette" fans. They can create a story around it. And it's weird because I totally understood what they were doing."
STANDING OVATION
The accusers were befuddled on November 9, 2020, when Arem and Kaitlyn were awarded a perfect score by every "DWTS" judge -- and yes, that included Carrie Ann -- for their dazzling tango to the sound of Britney Spears' "Toxic."
Carrie Ann gave the dancing duo a standing ovation, and Artem ran over to give her a heartfelt hug. It turns out that the exacting judge was right, Artem and Kaitlyn could do more, and they delivered perfection.