LeBron James' 6-Year-Old Daughter Zuri Shows Cute Hairstyle in a Pink Ensemble & Matching Purse
LeBron James' adorable daughter Zhuri Nova looked like a ray of sunshine in a pastel pink and white outfit and the coolest little hair buns! Check out her look here.
Zhuri Nova James was ready to take over the limelight as she prepared to host the "Harlem's Fashion Show Row" and "Janie and Jack Fashion Show." She had a special BTS video of the event.
Taking to Instagram, Zhuri shared that she would be dropping the video on her very own YouTube channel. Along with the notice, she also shared a cute photo of herself looking like a little diva.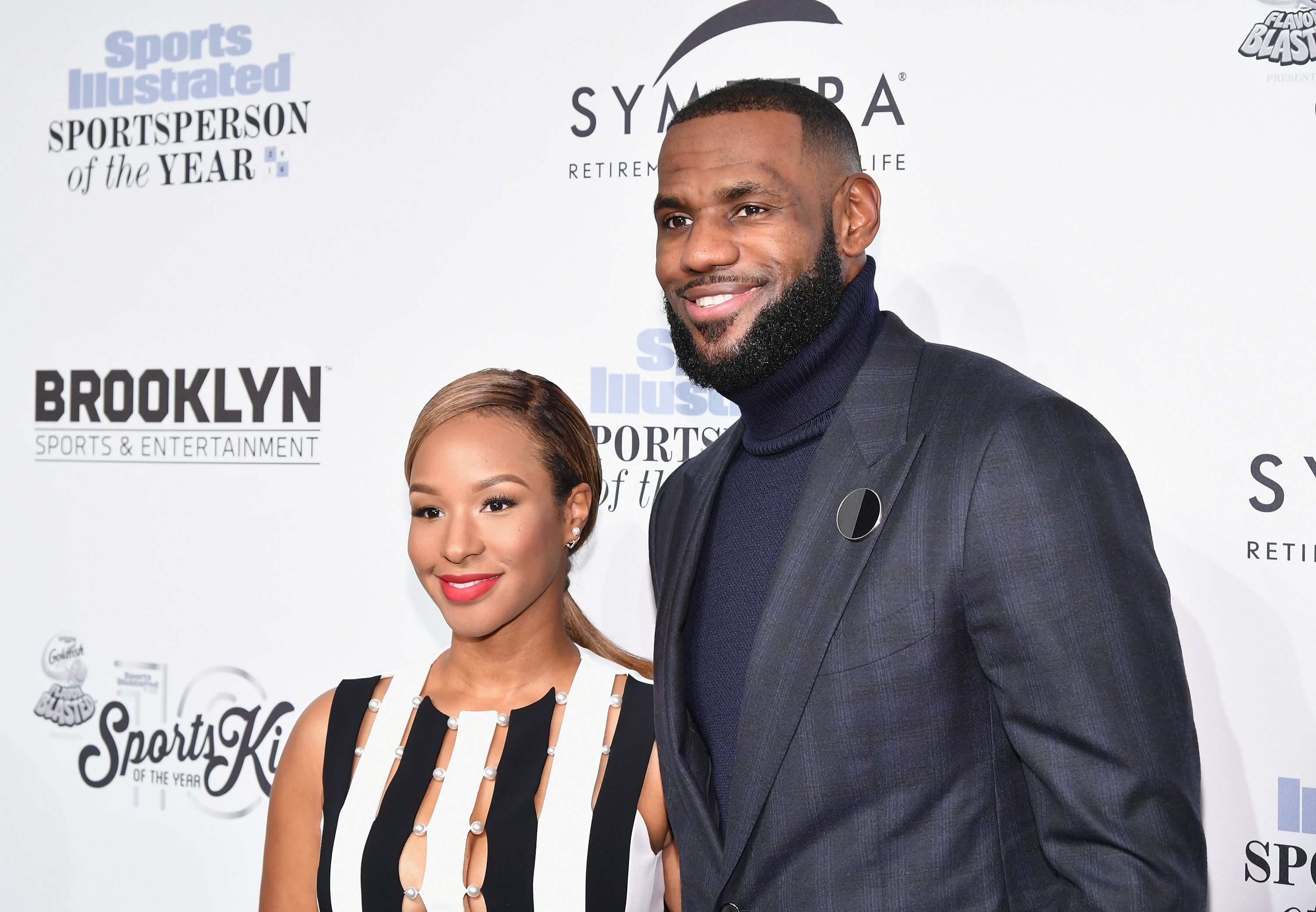 LITTLE FASHIONISTA
In the snap, Zhuri rocked a pastel pink sweatshirt with a fluffy white jacket. She wore a divided white skirt and carried a metallic pink sling chest bag that matched her outfit pretty well. 
Her curly hair was tied into multiple cute buns. The fashionista that she is, Zhuri carried the look with grace. As promised, she dropped the BTS of the show on her YouTube channel.
INTERVIEWING TOP-NOTCH DESIGNERS
In the video, Zhuri carried herself with poise as she made her way into the venue to host the fashion show. First, she sat down with designer Kristian Loren and asked her whether she wanted to be a fashion designer when she was her age. 
Zhuri might be a little girl, but it looks like she is already on her way to becoming a star.
AN EPITOME OF CONFIDENCE
Next, she posed with all of the designers in the show including Loren, Richfresh, and Kimberly Goldson. The way she confidently asked the question and presented herself was applaudable. She is a gifted little one!
Just like her famous father LeBron James, Zhuri loves the limelight. She launched her YouTube channel "All Things Zhuri" last year. Her proud father announced the news on Twitter.
A STAR IN THE MAKING
In the tweet, James wrote that he was excited for his fans to meet his princess through her eyes. He also prompted them to subscribe to Zhuri's channel. So far, the little one has 207 thousand followers and she is already verified. 
Zhuri might be a little girl, but it looks like she is already on her way to becoming a star. She celebrated her 6th birthday only last month. James gave their fans a glimpse into his pre-birthday gift with an Instagram story.
HER EPIC 6TH BIRTHDAY PRESENT
It was no surprise that the surprise was over the top. James got his princess a mini version of her family's home that perched in the backyard. He entered the pretty house and gave his fans a little tour. 
The interior was pretty impressive and it boasted a kitchen table and a purple couch among other things. No ordinary gifts for his little princess! James sure loves her to the moon and back.