Donny Osmond's Son Josh Has Temple Sealing 5 Months after Civil Marriage — See the Newlyweds
Singer and former teen idol Donny Osmond recently celebrated the temple sealing of his youngest son Josh and his new bride five months after having their civil marriage.
Decades after singer Donny Osmond ravaged the hearts of many as a teen heartthrob idol, the singer, now 62 years old, has just celebrated the official marriage of his youngest son. The former teen idol wrote on Instagram:
"Because of Covid-19, this very well could be one of the longest weddings in history..."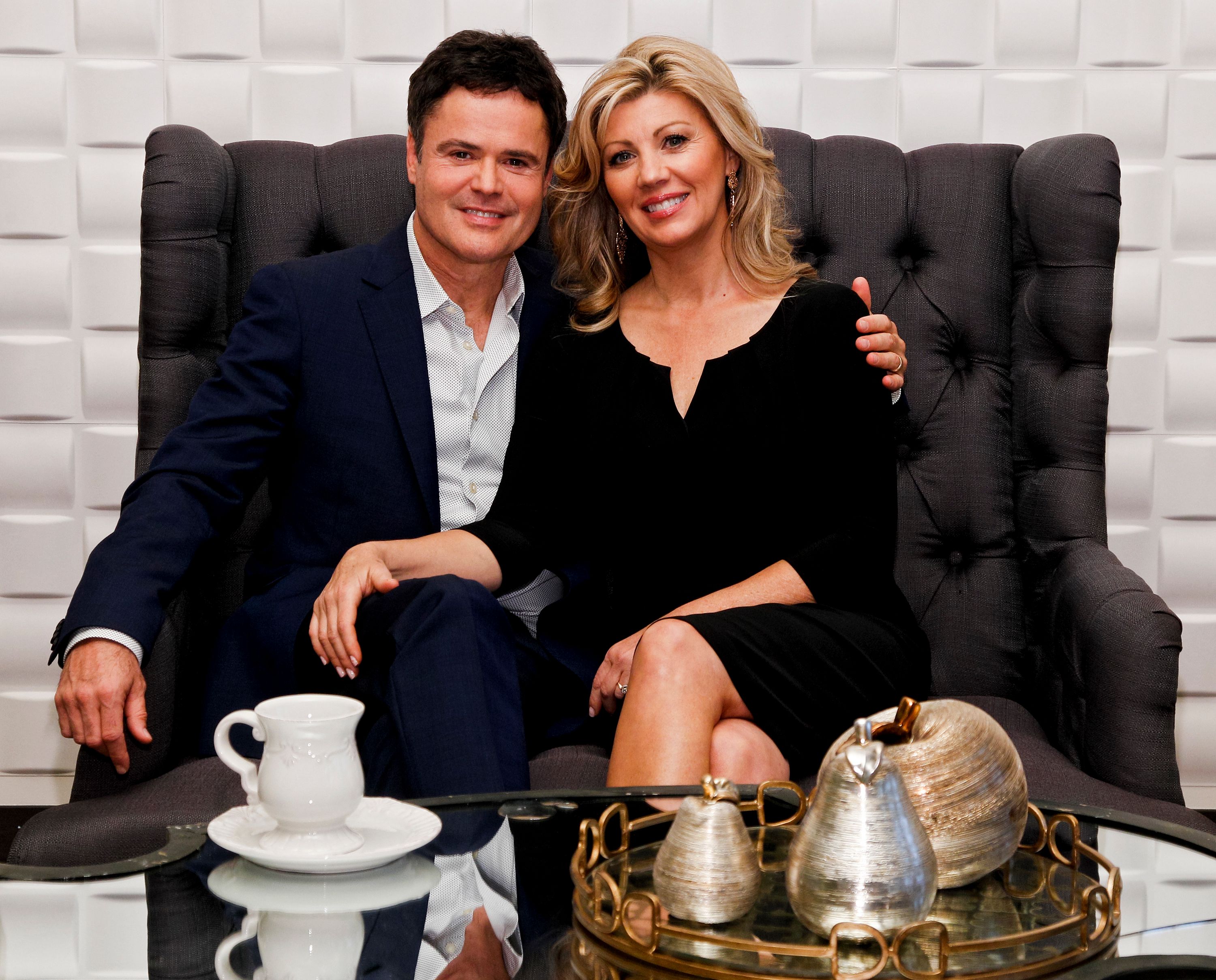 After sharing that Josh and his new daughter-in-law, Summer Felsted, civilly married in June, Donny revealed that the young couple was finally sealed in the Mt. Timpanogos temple.
The proud father marveled at how the wedding process lasted for 151 days. Donny expressed how happy he and his wife, Debbie, are for their son and the newest member of their family, Felsted.
The singer concluded by quoting the famous saying, "good things come to those who wait," adding that it is especially true when it comes to eternal marriage. 
The beaming father's sweet and heartfelt caption accompanied a lovely photo of his son, Josh, and his new bride, all dressed in white as they smiled happily at the camera. Donny's fans were touched by the post and congratulated him and his family in the comments.
They got engaged on Valentine's Day earlier this year.
Five months ago, in June, the Osmonds welcomed Summer Felsted into their large clan. Josh, the superstar's youngest son, tied the knot with his sweetheart in an intimate private ceremony held in the family's backyard.
Josh and Felsted initially wanted a much larger wedding in another venue, the Temple of The Church of Jesus Christ of Latter-Day Saints, but they had to restrategize due to the pandemic. Donny shared on Instagram:
"Today was a picture-perfect day. Summer and Josh, we are absolutely thrilled for you and your bright future ahead."
Felsted looked nothing short of breathtaking in her gorgeous long flowy wedding gown, as did her new hubby, Josh, in his classic suit and tie. 
Their hilarious but well-worthy prolonged wedding came months after they got engaged on Valentine's Day earlier this year. Josh is the 5th of Donny and Debbie Osmond's five sons.
His older brothers, all of whom are also happily married, are Donald Osmond, Jr., Jeremy Osmond, Brandon Osmond, Christopher Osmond, with the oldest, who turned 41 in July, being Donald Jr. 
Donald Osmond sure has come a long way from being the young teenage star who melted hearts. He is now the proud patriarch of an incredible family of beautiful people, with its latest member being the gorgeous Summer Felsted.