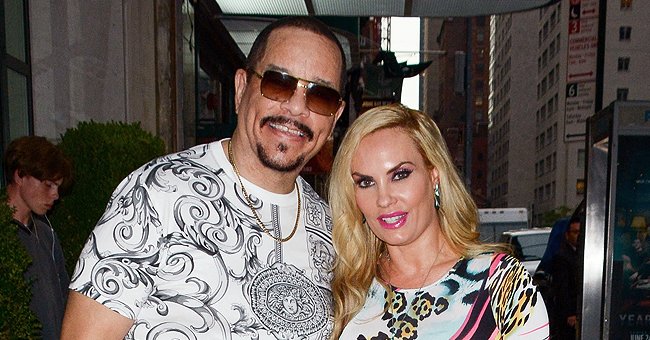 GettyImages
Coco Austin Shows Daughter Chanel Hugging Their Bulldog's Puppies — See the Heart-Melting Pics
Ice-T's wife Coco turned up the cuteness meter as she shared a bunch of new photos of the little puppies that their bulldog recently gave birth to. These pictures are sure to melt hearts!
Ice-T's little family grew larger when his bulldog gave birth to five little puppies a couple of weeks ago. They are the cutest little creatures and the family seems to be enjoying their company very much!
Taking to Instagram, the rapper's wife, Coco Austin, shared plenty of pictures of the little puppies. The collection included photos of her and her daughter Chanel savoring the joy of having the little furry friends around.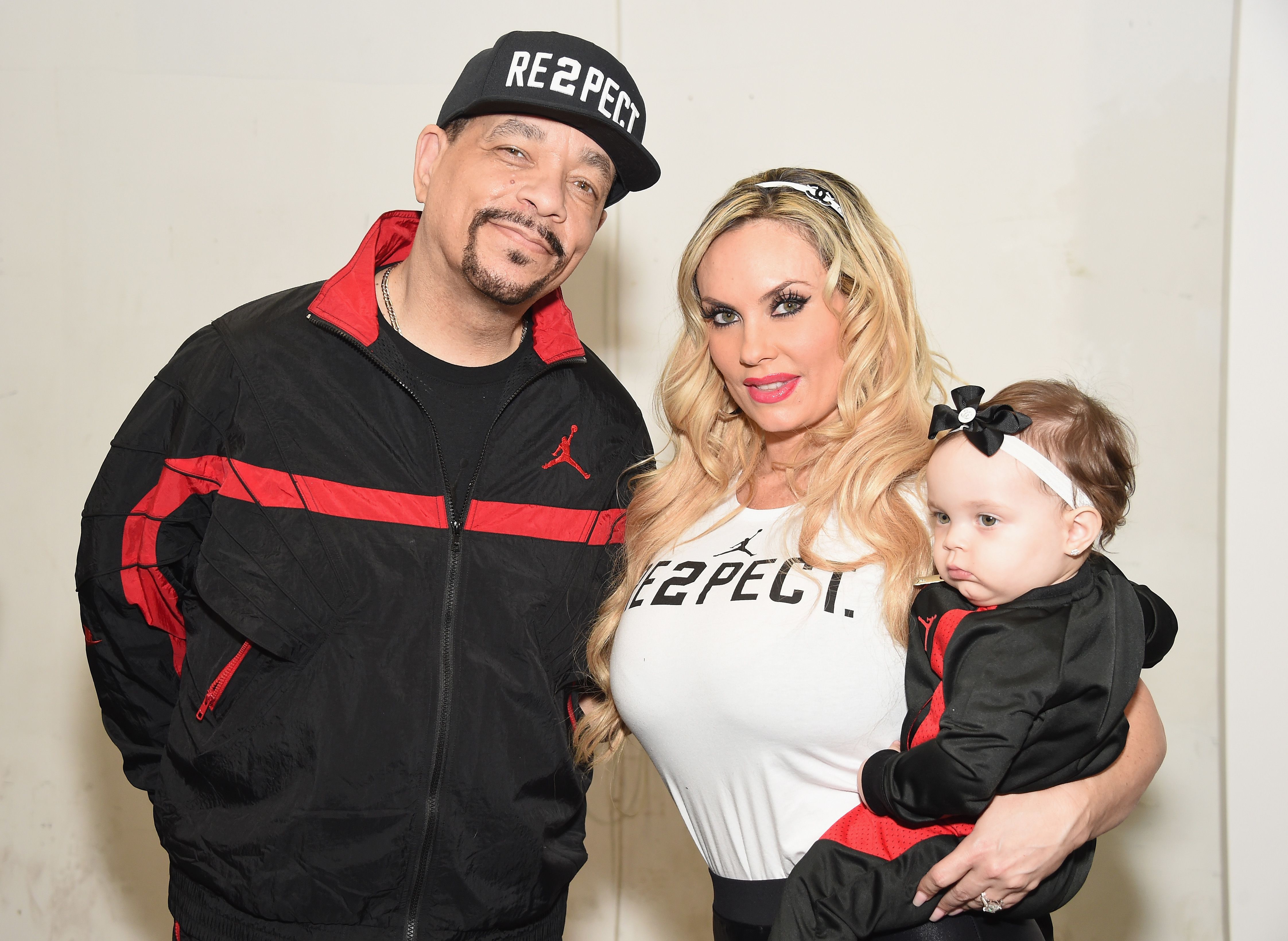 Ice-T, Coco Austin, and Chanel Nicole at New York Fashion Week on February 15, 2017. | Source: Getty Images
In one of the pictures, Chanel was holding a pup on her lap. Eyes closed, it lay on its back as the 4-year-old looked on intently. Another picture of her was even more adorable as she lay down while holding two puppies on her arms while the other three lay on their own.
She was heartbroken when her beloved bulldog Spartacus died in 2016.
In the caption, Austin shared how she has been living in "puppyland" ever since the little ones arrived in the world. According to her, they love to lay on their backs and to be held and cuddled. How sweet!
She also shared how the little ones like to suck on her chin. The family has not picked out names for them yet but they are planning on naming them after observing how their personalities develop.
COCO'S BELOVED BULLDOG DIED IN 2016
The little bundles of joy have just started to open their eyes. It is great to see Austin happy with the new additions. She was heartbroken when her beloved bulldog Spartacus died in 2016.
Spartacus was a valued member of Ice-T's family. He was only 6 years old when he lost his life due to complications from knee surgery. In an Instagram post, Austin shared that he was her first baby with her husband.
Austin further shared that there will be no other dog like him. Spartacus, whose full name was Spartacus The Supermodel, was very human-like and lovable. He even had his own Instagram account.
Meanwhile, Ice-T took to his Instagram to share how much he was hurting after losing the dog. In his post, he also revealed that he had cancer in his knee. Calling him his best friend, he expressed how sad It was to lose him.
Spartacus was a celebrity in his own right. He often accompanied Austin and Ice-T to red carpet events and had become a fan-favorite with his appearances on their Instagram accounts.
The beloved pet was like a big brother to Chanel. He had a son named Maximus who, along with his companion Alexus, make frequent appearances in their own Instagram account.
Please fill in your e-mail so we can share with you our top stories!