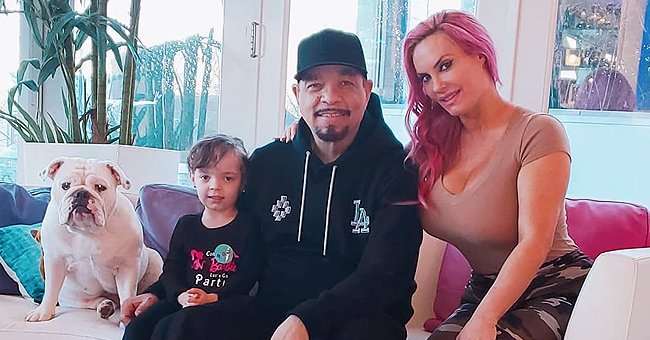 Instagram/coco
Ice-T's Wife Coco Austin Shows off Her Newborn Puppies — See Heart-Melting Pics of the Bulldogs
Coco Austin, the wife of American rapper, singer-songwriter, and record producer Ice-T, showed off her dog's five newborn puppies in a series of photos on her Instagram feed.
After her dog gave birth to five cute puppies, actress Coco Austin, wife of famous rapper and record producer Ice-T, took to her Instagram to give her fans a glimpse of the new arrivals.
The first photo was posted on October 23, six hours after the adorable puppies were born. In the shot, all five of them were lying down on their mother's belly. Three of them had spots, while two were plain white.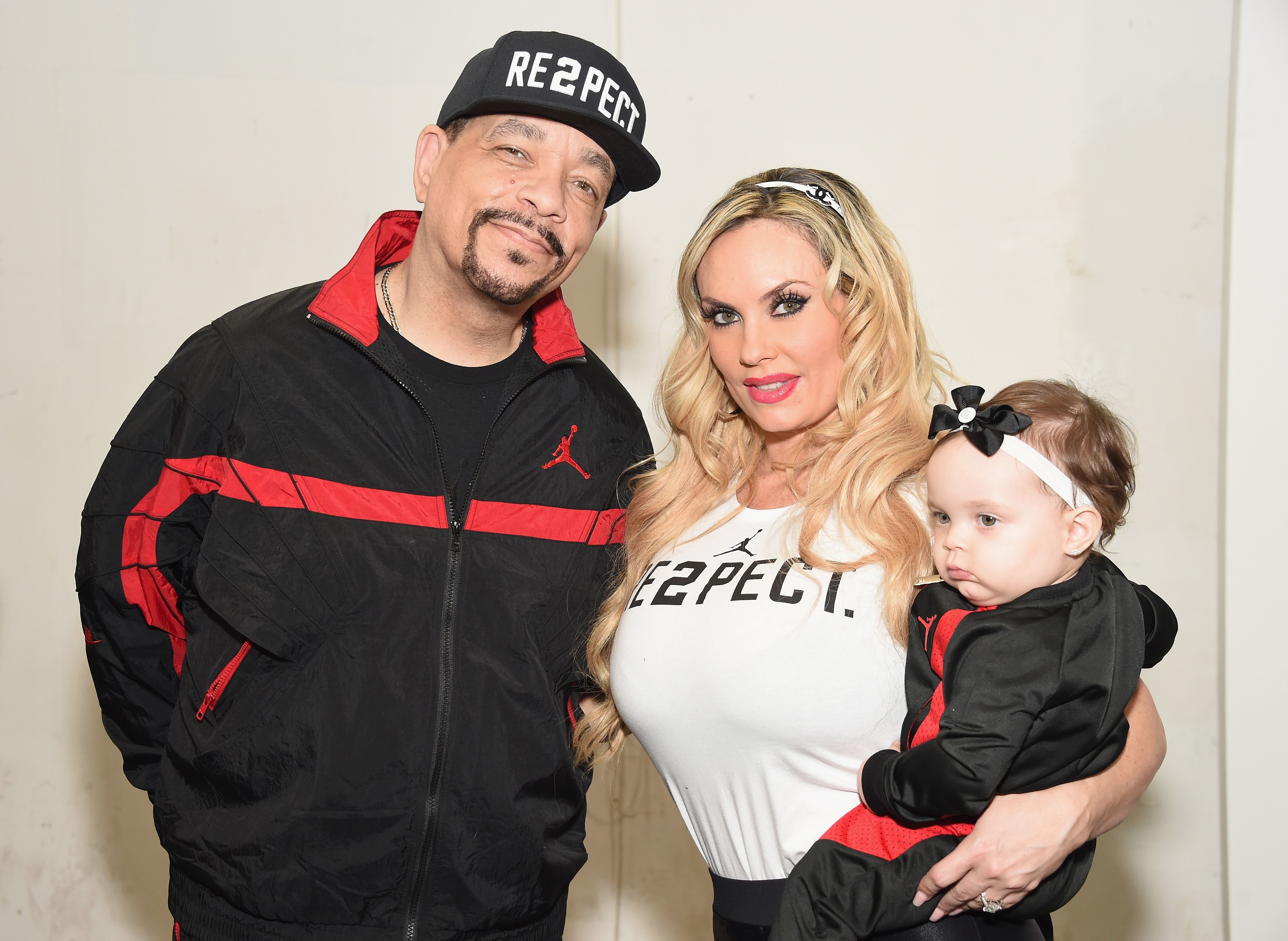 Ice-T, Coco Austin, and Chanel Nicole at the New York Fashion Week on February 15, 2017 | Photo: Getty Images
In the next photos, posted two days ago, one of the puppies was seen sleeping comfortably on Austin's very open cleavage. With a little makeup on, she leaned against the edge of the sofa and watched as it snoozed.
The last photo, posted just yesterday, showed the 41-year-old cradling one of the palm-sized puppies in her hand and giving it a sweet kiss right on the mouth. Accompanying the post was the message:
"It was in the stars for me to be a mommy for humans and animals -Animal lovers get it!"
Being a lover of dogs, Austin has kept her fans and followers updated with photos of moments shared with her dogs Spartacus, Max, and Alex. In July, she posted a wholesome picture of the latter pair standing on her legs while she reclined in a chair.
In another photo, the same dogs were perched on two dining table chairs, ready for the camera. The star also posted about a heartwarming family outing with the pets included.
Spartacus died just a day before the couple celebrated their daughter Chanel Nicole's first birthday.
On November 27, 2016, the family suffered a tragic loss when one of Austin's beloved Pitbulls, Spartacus, passed away. She took to her Instagram to announce the sad news with a photo of the late dog.
In her heartfelt message, Austin revealed that the dog died due to complications from knee surgery. She added that he was her "first baby with ice," and there would never be another dog like him.
Ice-T also took to his social media to share the tragic news and revealed that he "lost his best friend." Spartacus died just a day before the couple celebrated their daughter Chanel Nicole's first birthday.
Besides being devoted to her pets, the TV star has also shown the world how much she loves her 4-year-old daughter through several sweet photos on her Instagram feed.
In June, she posted a cute photo of her and the sweet little girl posing for the camera in matching floral dresses and similar designer pink purses. Their two dogs were also seen sitting calmly in front of them.
Last year, the proud mother made a shocking revelation that she still breastfed her then 3-year-old daughter with a photo of her feeding the girl on a jet. Six months later, she posted another picture of her and her little girl in the act.
Please fill in your e-mail so we can share with you our top stories!