See How Cute Amber Rose's Sons Sebastian and Slash Look Posing in Matching Outfits
Amber Rose recently showed off her two adorable kids pictured rocking matching outfits, and the siblings looked incredibly happy to be together.
Amber Rose is a proud mother to two sons, Slash and Sebastian, and the model enjoys nothing more than showing off her handsome babies.
Taking to Instagram recently, Rose shared a photo showing Slash and Sebastian having a great bonding moment while playing on a colorful mat.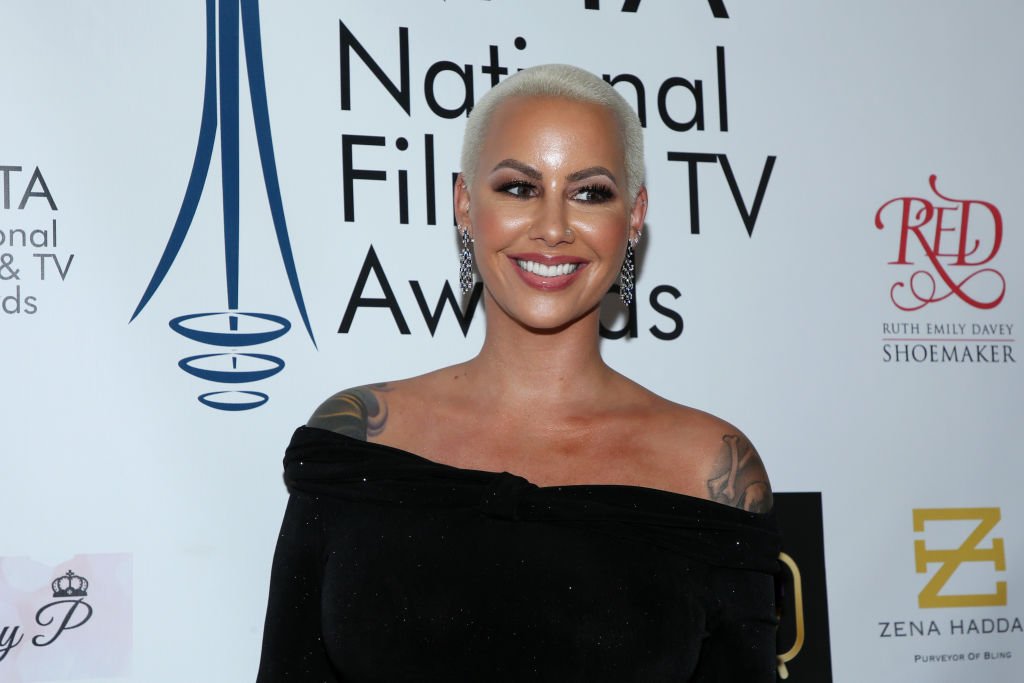 The siblings donned matching red and white striped tops. While Sebastian paired his top with red shorts, Slash was without shorts. The toddler, however, rocked a pair of grey socks.
Rose accompanied the image with a caption where she described her sons as little angels. The model proudly wrote:
"My Sweet Lil Angels #brothers #slashelectric #sebastiantaylorthomaz. ????‍??❤️"
The adorable post garnered several reactions from fans and followers who could not stop gushing over the two siblings. Reality star Cyn Santana described them as beautiful kids, while many others pointed out their striking resemblance.
The indoor event featured a Pennywise cake in honor of the little boy's favorite character from the movie, "It."
In addition to the comments, Rose's picture also had many fans clicking the like button. So far, the post has garnered over one hundred and thirty likes.
Though Rose is best known as a socialite, the model has consistently shown that there is nothing she loves more than being a mom.
In February, she made headlines when she paid tribute to her kids by getting their names inked on her forehead. On one side of her head was "Slash," while the other inking read "Bash," which is her nickname for Sebastian.
Though many fans reportedly disapproved of Rose's decision, the model did not appear bothered and has continuously flaunted her tattoo.
Earlier in the year, Sebastian turned 7, and as expected, the little boy was treated to a lavish party by his parents. The indoor event featured a Pennywise cake in honor of the little boy's favorite character from the movie "It."
Rose welcomed Sebastian in 2013 during her marriage to rapper Wiz Khalifa. However, the model welcomed Slash in October 2019 with boyfriend Alexander "AE" Edwards.
Though Slash is only one year, the little boy has already won the hearts of many fans and followers who continue to swoon over his good looks. It is no wonder Rose enjoys showing off the toddler and his beautiful older brother.