Check Out Hollywood Couple Sam Rockwell and Leslie Bibb's Love Story over the Years
From a lobby meeting to becoming lovebirds then co-stars, Sam Rockwell and Leslie Bibb's 13-year relationship has been a romantic rollercoaster.
Sam Rockwell and Leslie Bibb are one of Hollywood's cutest couples, and their relationship has shown zero signs of ending anytime soon. The pair keep their romantic life private but are no strangers to gushing about each other.
The lovebirds have spent over a decade together since they first met at Chateau Marmont's lobby in West Hollywood, where Rockwell was filming "Frost/Nixon," and Bibb was waiting for her friends. From that fateful day to date, their relationship has been one of the best Hollywood romance stories.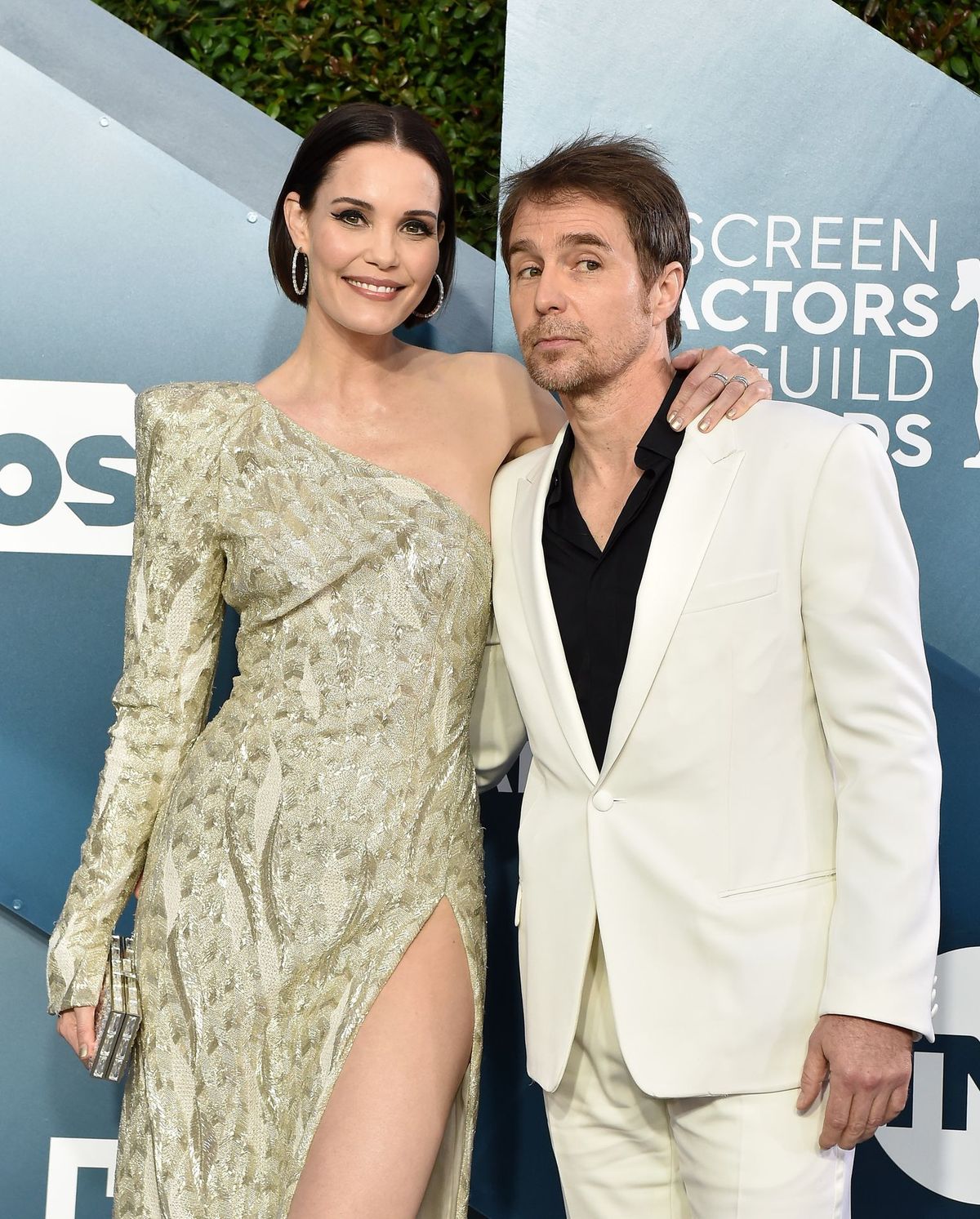 THEIR LOVE STORY
The couple met in 2007 at Chateau Marmont, where they instantly felt a connection and went on a date a week after. Bibb told sources that she was in love with Rockwell less than a month after they had met.
[Bibb and Rockwell] keep their relationship going by sticking to some pretty interesting rules.
In 2010, they co-starred in "Iron Man 2," and in 2012, the pair made a public declaration of their love by adding a padlock engraved with their names on the famous love lock bridge in Paris.
While in 2015, Bibb declared her love for her man on Instagram with various posts on several occasions like their anniversary, the actor's birthday, and holidays. The couple also promoted their movie "Don Verdean" that same year at the Sundance Film Festival.
During his acceptance speech for the Best Supporting Actor award at the 2018 SAG Awards ceremony, Rockwell confessed his love for the actress and later told sources that she was his "beloved."
Bibb has openly supported his career, and the 52-year-old adores her for always making him laugh; in his words, she reminded him of a "young Mary Tyler Moore."
THEIR RELATIONSHIP RULES
The couple keeps their relationship going by sticking to some pretty interesting rules. The most shocking detail came in 2007 when Rockwell disclosed to sources that he doesn't want to become a parent.
The actor admitted that he wasn't a fan of children as he didn't understand the concept of raising kids. However, he respected those who did, but he didn't feel like having any of his own
In 2018, the "Mr. Right" actor told sources that the couple had a "two-three weeks" of independence rule before they met, plus having a good "sense of humor" and taking care of their needs helped their relationship grow stronger.
The couple also confessed that "communication and intimacy" were things that made their romance last for over a decade. This is probably why the actor described Bibb as his "wife" to sources at the 2018 BAFTAs. Despite Rockwell's claims, the pair are not married, but perhaps a ring might be seen in the future.