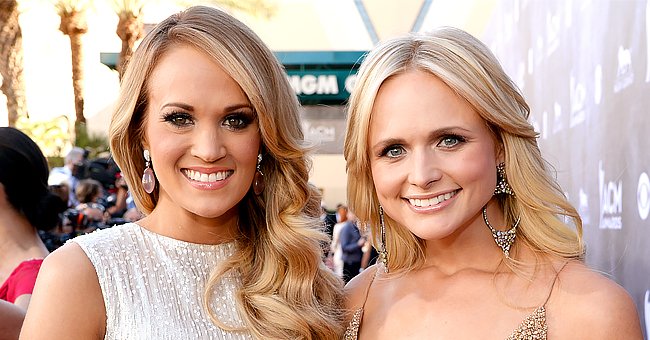 Getty Images
ET Online: Miranda Lambert Says She Felt Humbled to Be the Other One Next to Carrie Underwood
The Country Music Awards (CMAs) were amazing this year. Miranda Lambert, one of the night's biggest winners, shed some light on having to compete with fellow singer Carrie Underwood.
The CMA ceremony was held earlier this week and brought some of the best and brightest stars in the music industry for a night of deserved recognition.
Miranda Lambert, who was up for several awards, took time to praise fellow singer, Carrie Underwood, as the pair prepared for a face off. Speaking with ET Online, Lambert was full of praise for Underwood, who she faced for the "Entertainer of the Year" award.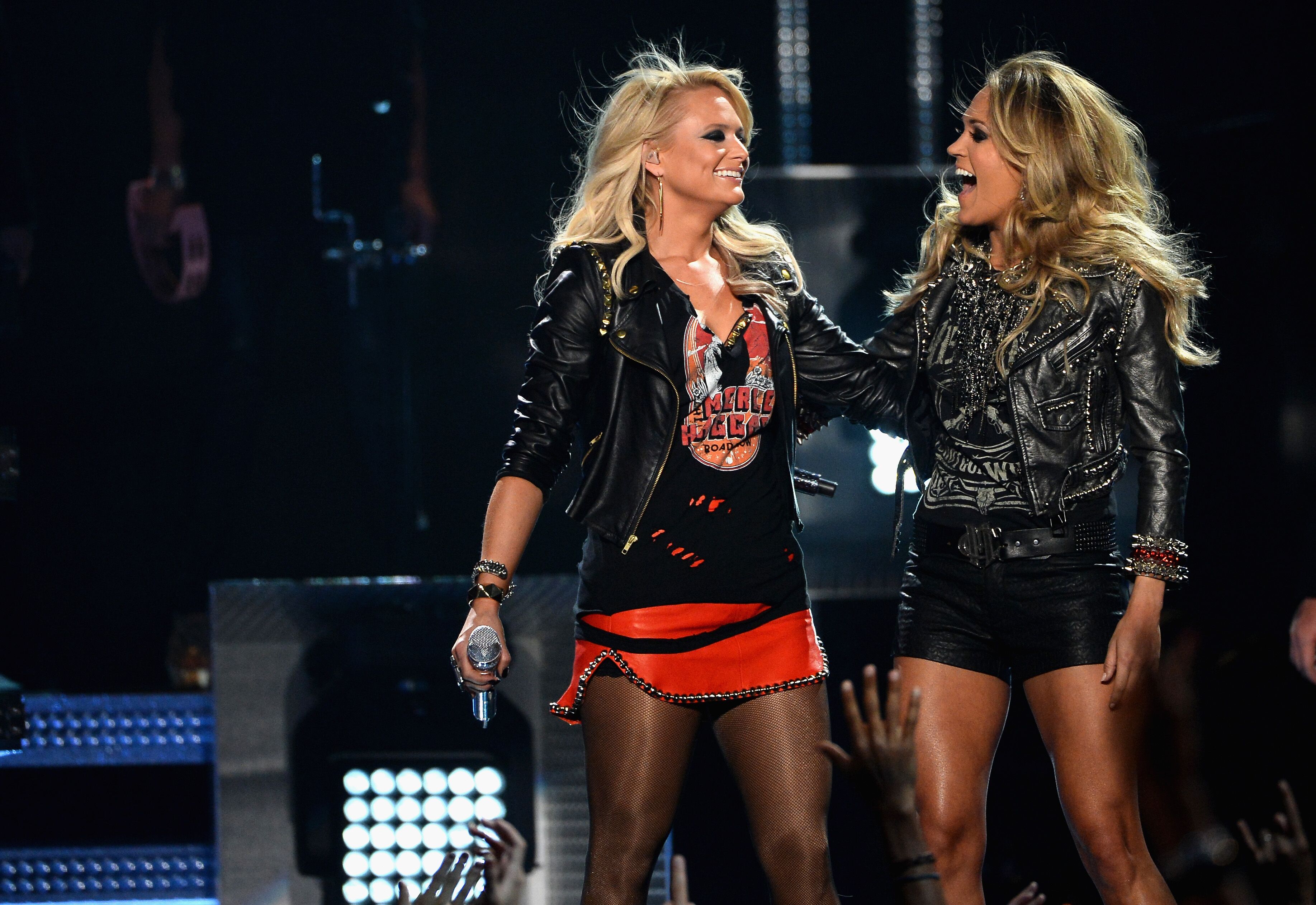 Miranda Lambert and Carrie Underwood perform onstage at the Billboard Music Awards in 2014, in Las Vegas | Source: Getty Images
The pair were the first set of women to go up for the award in the category since 1979. With such a historic feat, Lambert expressed her honor at being able to share the moment with Underwood.
As Lambert explained, she understood what it means for both of them, and she was happy to be in that category with Underwood. Speaking of Underwood, she said:
"She's a force and I've always been a huge supporter and believer, and was very vocal last year about how I thought she should take it home."
The two women have carved niches for themselves over the years, becoming two of the most notable country music artists of their generation. Sadly, neither of them won the award. Singer and songwriter Eric Church picked up the "Entertainer of the Year" award following a stellar year of music and performances.
Lambert now has 55 CMA nominations overall for the record.
Despite not winning the award, Lambert had a terrific night. She was already quite the winner even before coming into the ceremony, as she had become the female artist with the most CMA nominations.
Lambert had seven nominations going in tonight. Speaking on her ability to break the long-standing record, she told ET Online:
"It's literally what I've chosen to do with my whole life, and having that validation that your peers believe in what you're doing…it means the world to me."
Lambert now has 55 CMA nominations overall for the record. This puts her above the previous record holder – country legend Reba McEntire, who has 51. With plenty of hits left in the tank, Lambert could easily add to her tally.
The singer also had a great time at the ceremony, and even performed her hit track "Settling Down" for the first time at the event.
As for awards, she took home the "Music Video of the Year" award. The award was for the visuals to her lovely track, "Bluebird." Underwood did not take home any awards on the night, still, that does not take away from the terrific year that she had.
Please fill in your e-mail so we can share with you our top stories!