Gabrielle Union Is the Epitome of Style in Checkered Suit, Blue Shirt & Black High-Heeled Boots
Actress Gabrielle Union shared new hot pictures in two Instagram posts, showing as she stunned in a checkered suit, blue shirt, and black boots. 
Mother-of-one, Gabrielle Union, solidified the already established fact that she is a style icon with her two recent posts on her Instagram.
The actress shared pictures that showed her looking chic and stunning while dressed in a checkered suit. Four snapshots accompanied her first post.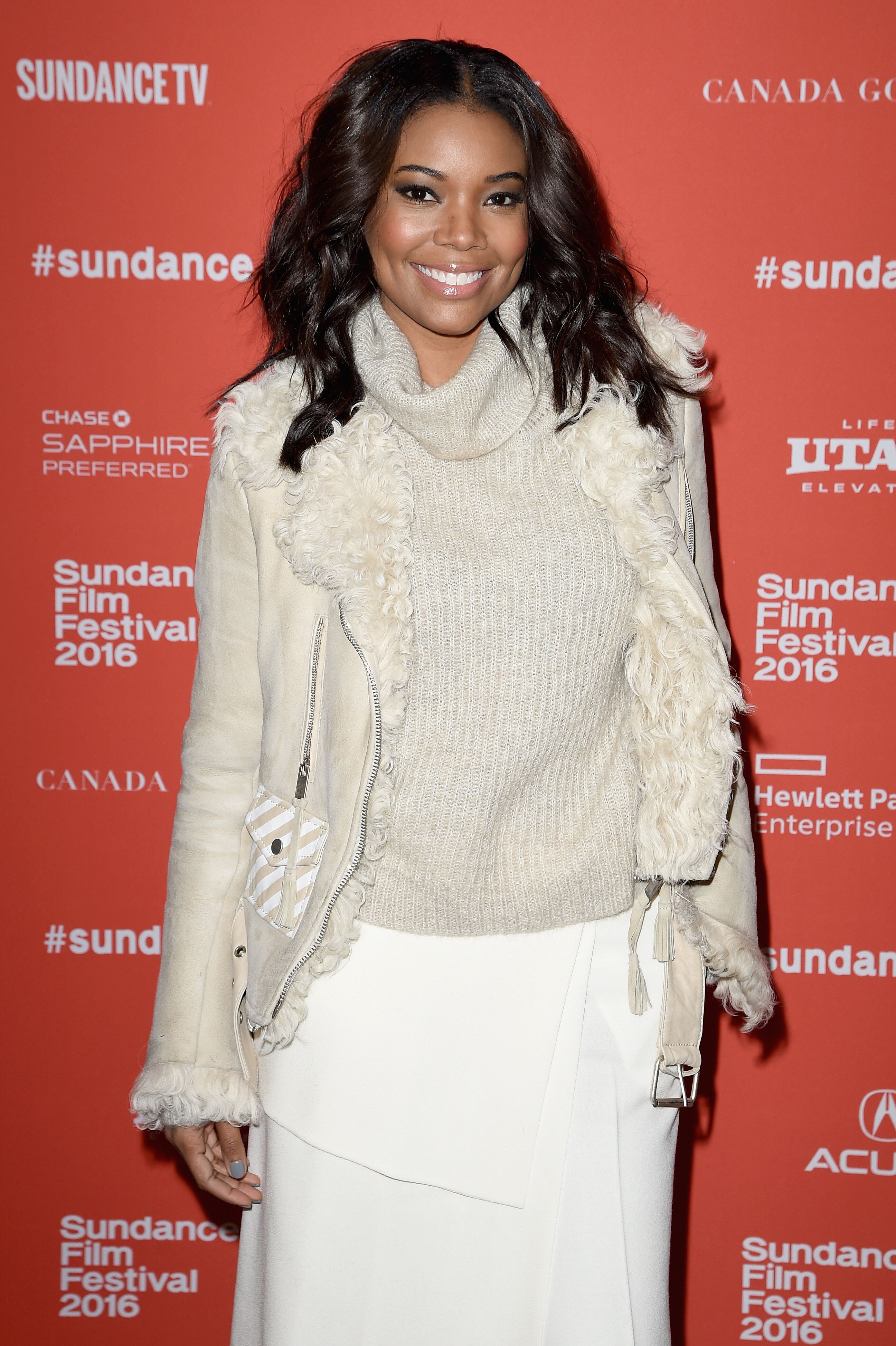 The first picture showed her sitting on the staircase in front of a brown door. She wore a grey checkered suit and cropped pants. She also wore a blue shirt inside with the first few buttons undone and matched her look with black high-heeled boots.
In the second snapshot, Union, who also rocked black curly hair, posed with her left hand placed on the side of her face and her left leg stretched out on the lower step of the staircase. 
In the third photo, the actress posed looking down, though she maintained her sitting position. She spread her legs wide in the last picture as she faced the sky with her eyes closed.  She captioned the post, "Mama's workin ?." 
Union shared three more pictures in her second post. In the first of the snapshots, she leaned back on her hands, looking fiercely at the camera. 
Being allergic to cigarettes, Union took ill for two months.
Union put her hands together between her legs in the second photo as she stared at the camera. She posed with her right hand on her chin in the third picture, cutting a gorgeous figure as she looked at the camera. In the caption to her second post, the actress wrote: 
"?? Keeping that same energy ??."
Union is married to former NBA and Miami Heat star Dwyane Wade, with whom she shares a daughter, Kaavia James, who turned two on November 7. 
She is also stepmom to Wade's three children from different relationships. In December last year, one of the former basketballer's children, Zaya Wade, came out as a transgender person. 
Zaya's coming out generated so much debate on social media, but Union and Wade supported their daughter and received so much praise for doing so. 
Reacting to that praise, Union, who turned 48 on October 29, told Ellen DeGeneres during an interview that she found the recognition odd. The actress said she and her husband were doing what they are supposed to do, which is loving, accepting, and embracing their kids. 
Besides acting, Union has also held other television roles. The 48-year-old was once a judge on "America's Got Talent," though she left that role after one season amid reports of sexist and racially inappropriate incidents on set. 
After her departure, Union opened up about the problematic workplace on AGT, citing an issue she had with the show's creator and fellow judge, Simon Cowell, who was smoking a cigar on a closed soundstage. 
Being allergic to cigarettes, Union took ill for two months. She raised concerns to the producers, though no action was taken. Union cited other issues during her AGT stint before saying her goal is to create a happy, functioning, inclusive, protected, and healthy workplace.