Australian 'Ninja Warrior' Host Ben Fordham's Daughter Takes Her 1st Steps — Watch Cute Moment
In a new post on his Instagram feed, Australian journalist and presenter Ben Fordham shared with his followers the wholesome moment his adorable daughter Marigold Jean took her very first steps.
During a beautiful monumental moment, no parent is expected to stay silent; that is why the Australian journalist Ben Fordham took to social media to share the moment his daughter took her first steps.
To commemorate the milestone, the heartwarming video of the sweet moment was posted just a few hours ago on his Instagram feed. Fans of the TV star have not failed to gush over the adorable tot's achievement.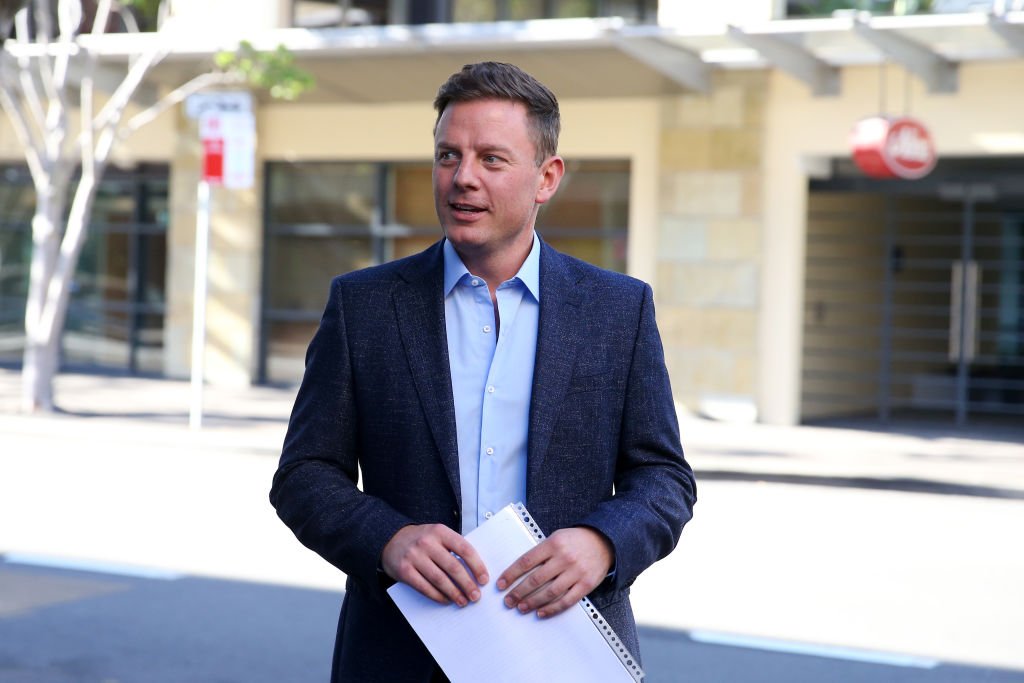 In the clip, Fordham, his wife Jodi Speers, and another family member were seen in their living room watching as it all played out. The toddler was in her mother's arms, and her father kept egging her to walk over to him.
After much encouragement from him, she finally left Speers' hold and wobbled over to the 43-year-old who received her with a victorious crow. After cheering, he picked her up, bounced her in the air, and kissed her on the cheek. 
Marigold looked sweet in an adorable pair of pink leggings and a flower-patterned T-shirt. Fordham, on the other hand, was clad in a black pair of jeans and a long-sleeved deep blue denim shirt.
Speers, who had been sitting the whole time, was casually dressed in a sleeveless white shirt, a patterned pair of black leggings, and grey sneakers. The proud mother delightedly clapped as she watched the whole scene unfold.
He warned his wife that if she opened the door to a third child, she was also leaving it ajar for a fourth child.
In such a remarkable moment in time, it is easy to remember when the bundle of joy was first welcomed to the world. She was born last year, on the afternoon of September 25, weighing 3.85 kilos.
The proud parents took to their Instagram feeds to share the happy news with their followers. They both revealed her name and gushed about their love for the sweet child.
Later, Fordham revealed that Marigold was a beautiful nugget of gold, so the name fitted her perfectly. He added that she was already feeding well and opening her eyes to take in the world around her.
The television personality further gushed that his wife had timed the delivery perfectly, and watching her deliver the baby was such a momentous thing. He buttressed that the world stood still for a few seconds, and he held his breath until he heard the first cry. 
It goes without notice that the excited star is also the father of two beautiful kids, 5-year-old Freddie and 3-year-old Pearl, shared with Speers. As though his hands are not full enough, Fordham revealed that he kept an open mind about expanding the family.
The TV star explained that he warned his wife that if she opened the door to a third child, she was also leaving it ajar for a fourth child. He then added that they would see how the next twelve months plays out. Clearly, Fordham is proving to be an avid kid lover.