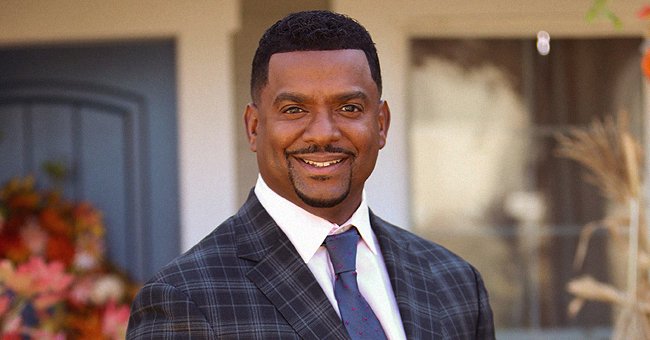 Getty Images
Watch DWTS 2014 Champ Alfonso Ribeiro's Multitasking Skills as He Dances While Doing Laundry
In a recent video shared on Instagram, DWTS winner and actor Alfonso Ribeiro proved to his fans that he still has his killer dance moves and is still on top of his rhythm game.
In November 2014, actor Alfonso Ribeiro stole hearts with his excellent dancing and won the 19th season of "Dancing with the Stars." 6 years later, the 2014 champ proved that he's still got it. He recently shared a video of himself dancing on his Instagram and captioned it:
"Everyone can use a reason to dance right now, even when doing laundry thanks to @lgusa #BabyIGotYourLaundry #LGWashtower."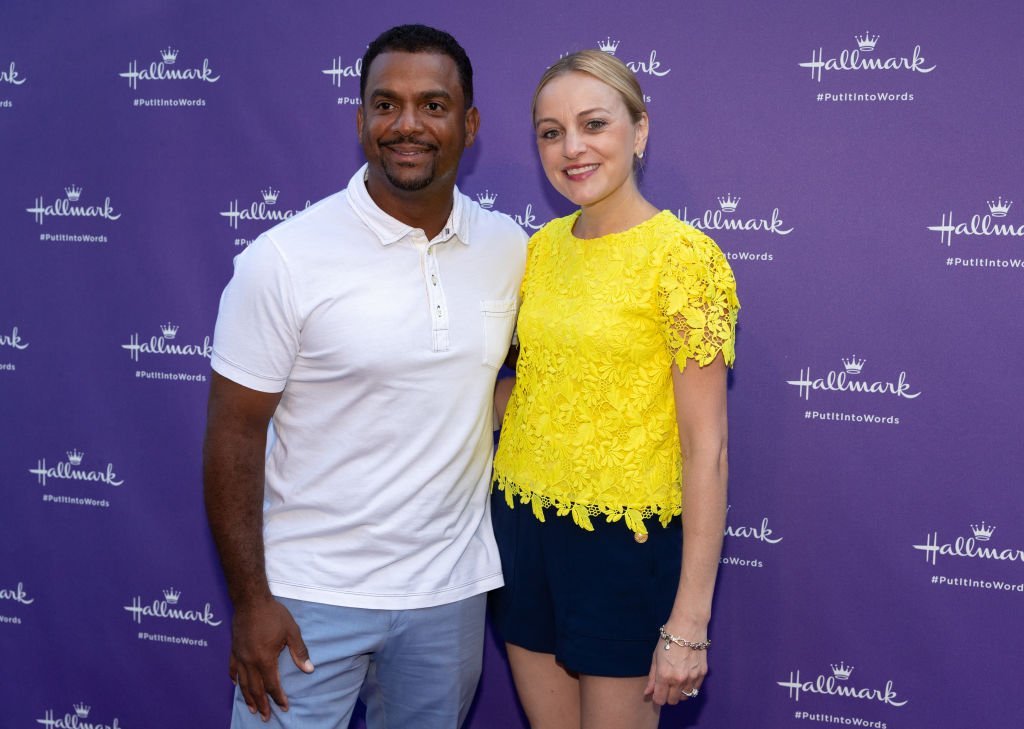 Alfonso Ribeiro & Angela Ribeiro at the launch party for Hallmark's "Put It Into Words" campaign on July 30, 2018. | Photo: Getty Images
Ribeiro's video, an ad for an LG washing machine, started out with him dancing and skipping happily into the frame with a basket full of clothes in hand.
The actor danced and shimmied as he put down his basket and danced some more. In a split second, Ribeiro had changed his outfit into a more dressed up but still casual look.
The actor did not skip a beat as he started loading his laundry into the washer and continued dancing and grooving to the upbeat music. The fabulous dancing didn't stop till the very last second of the video. Ribeiro's fans went wild with amusement and adoration.
Ribeiro does not need an introduction in the world of dance, especially in the "Dancing With The Stars" universe where he has marked his name in its history. Interestingly, some people expected a smashing return to the show from Ribeiro this year.
On Ribeiro's end, it seemed like he had no interest whatsoever in assuming the role of host for the show.
But, instead of returning to shake things up on the dance floor, he was expected to return as a host. When the show's long-time hosts, Tom Bergeron and Erin Andrews, were taken off the show, DWTS pro, Witney Carson said to Us Weekly:
"I texted Alfonso and I'm like, 'You're the new host, aren't you? Tell me!.' And he's like, 'It's not me.' So I definitely thought [of] Alfonso, for sure. Just because he's so involved."
Carson went on to praise Ribeiro even more, adding that he's not only involved with the show, but he is also very knowledgeable in dance, judging, and hosting.
On Ribeiro's end, it seemed like he had no interest whatsoever in assuming the role of host for the show. The actor even exclusively told Us Weekly that he was shocked at Bergeron and Andrew's exit. He said they were the backbone of the show and admitted that he would miss both former hosts very much.
Ribeiro's thoughtful and peaceful nature is not just restricted to his career and his fellow colleagues in showbiz. Being a super dad to his four amazing children and a loving husband to his wife, Angela, Ribeiro certainly has plenty of love to give. And his family sure is lucky because those dance moves were straight fire!
Please fill in your e-mail so we can share with you our top stories!