'Sister, Sister' Star Tia Mowry Shares Rare Throwback Pics in Touching Tribute to Her Parents
Tia Mowry shared rare throwback pics of her parents in a touching tribute to honor them over the Veterans Day holiday.
Tia Mowry showed her parents, Darlene and Timothy Mowry, some love in a heartwarming Instagram post where she shared her parents' photos alongside a sweet message.
The "Sister, Sister" actress took fans back in time in the pics that looked vintage and gave off an aura of a different time in the world, before instant photos.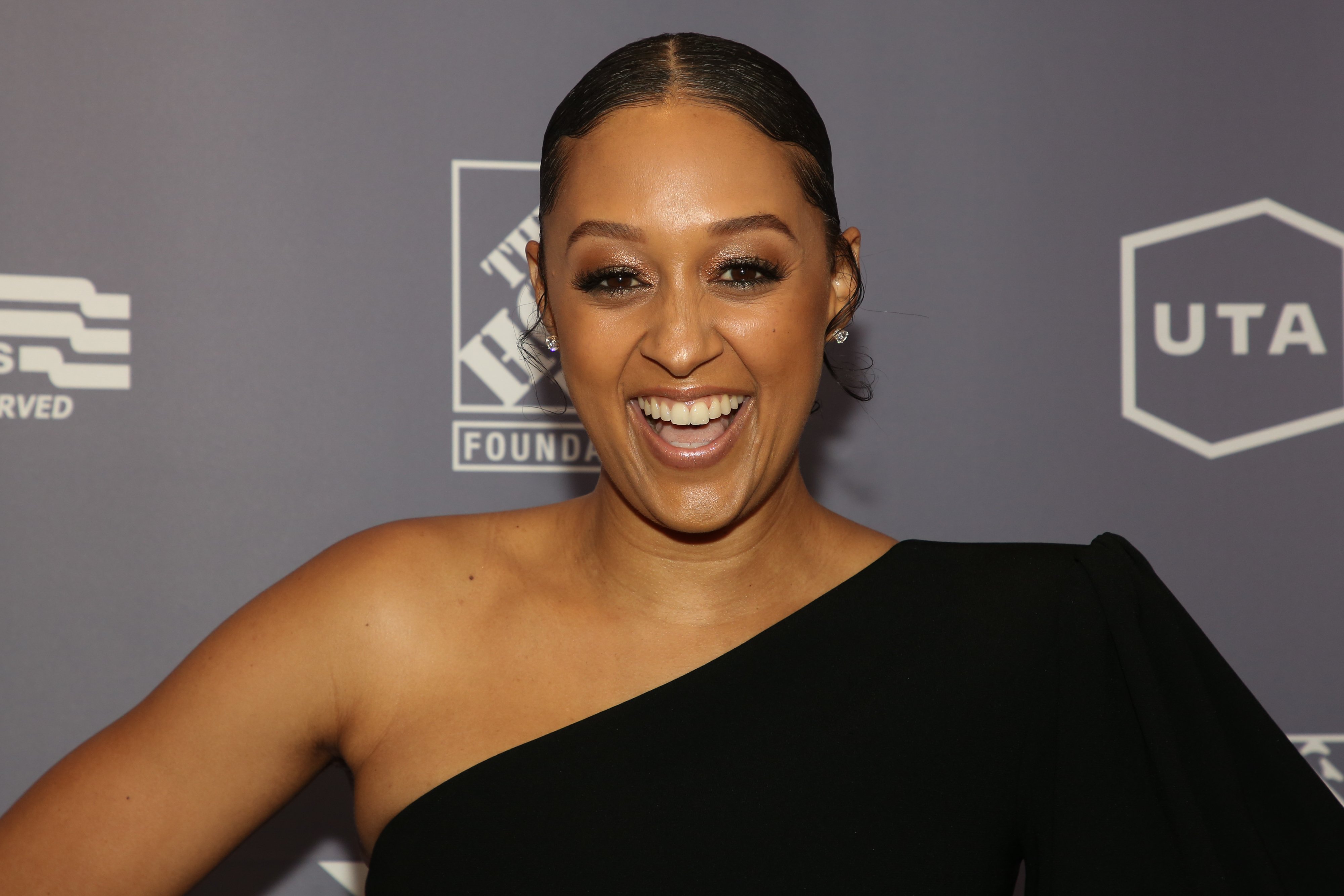 Tia's mother, Darlene, was pictured in her service uniform. In the background was the Flag of the United States of America. Her healthy-looking afro hair shone under her service-man hat. 
Timothy was pictured standing in front of a building in his service uniform, complete with a black helmet and fire-arm. The young Timothy looked thrilled and eager to be doing his duty.
Tia accompanied the photos with a heartfelt message to her parents, who stood by her side as a child actor. She also thanked them for serving the country. The touching post struck a chord with Tia's fans, who joined the actress in thanking her parents for their service.
Of course, it was hard to miss how Tia and her siblings look just like the perfect combination of both parents in their younger days. One fan observed:
"Wow! All of you guys (your sisters and brothers) look like your parents... a family of clones??... Happy Veterans Day."
While Tia and her siblings, Tamera, Tahj, and Saviour, do look like their parents, it is also hard to miss the fact that they are the products of an interracial couple with Timothy being white and Darlene, a Black woman.
Tia said growing up in a bi-racial household was challenging as she had to watch her mother experience different treatment than her Caucasian father, who was always treated better.
Tia has been very candid about the kind of discrimination the twins experienced in the past, especially earlier in the year when there were significant protests against racism and racially motivated police brutality across the United States.
Twin sister Tamera also opened about their own experiences growing up Black in Hollywood. In an interview with ET Online, she recalled an incident where they had been denied an opportunity to be on the cover of a popular magazine. She said:
" To be black and to be on the cover [of a magazine], we had to be like, a triple threat to sell. You couldn't just be an actress."
Luckily, Tia and Tamera's mother had wisely prepared them for what they would later experience in the industry.
The Mowrys have been fortunate to have a close relationship through the years and in the midst of fame, which is why the quarantine period has been incredibly challenging for the family.
In March, Tia got emotional during an interview as she talked about how she was not coping well with social-distancing from her close-knit family. Little did the actress know that it was just the beginning. In October, the twins still had not yet reunited.