Look through the Kardashian Family's Awesome Outfits at Christmas Parties from Previous Years
Every year, the Kardashian-Jenner clan pulls out all the stops with their annual Christmas Eve parties. With that time of the year fast approaching, we looked at the fabulous outfits they brought in recent years.
The Kardashian-Jenner clan's annual Christmas Eve parties are known for their creative extravagance, and the last two years was no exception, even though they slightly amended their tradition.
Family matriarch Kris Jenner used to throw the annual bash, but since 2018, the hosting duties got taken over by her daughters, who now take turns to bring wonder and joy to the family's annual event.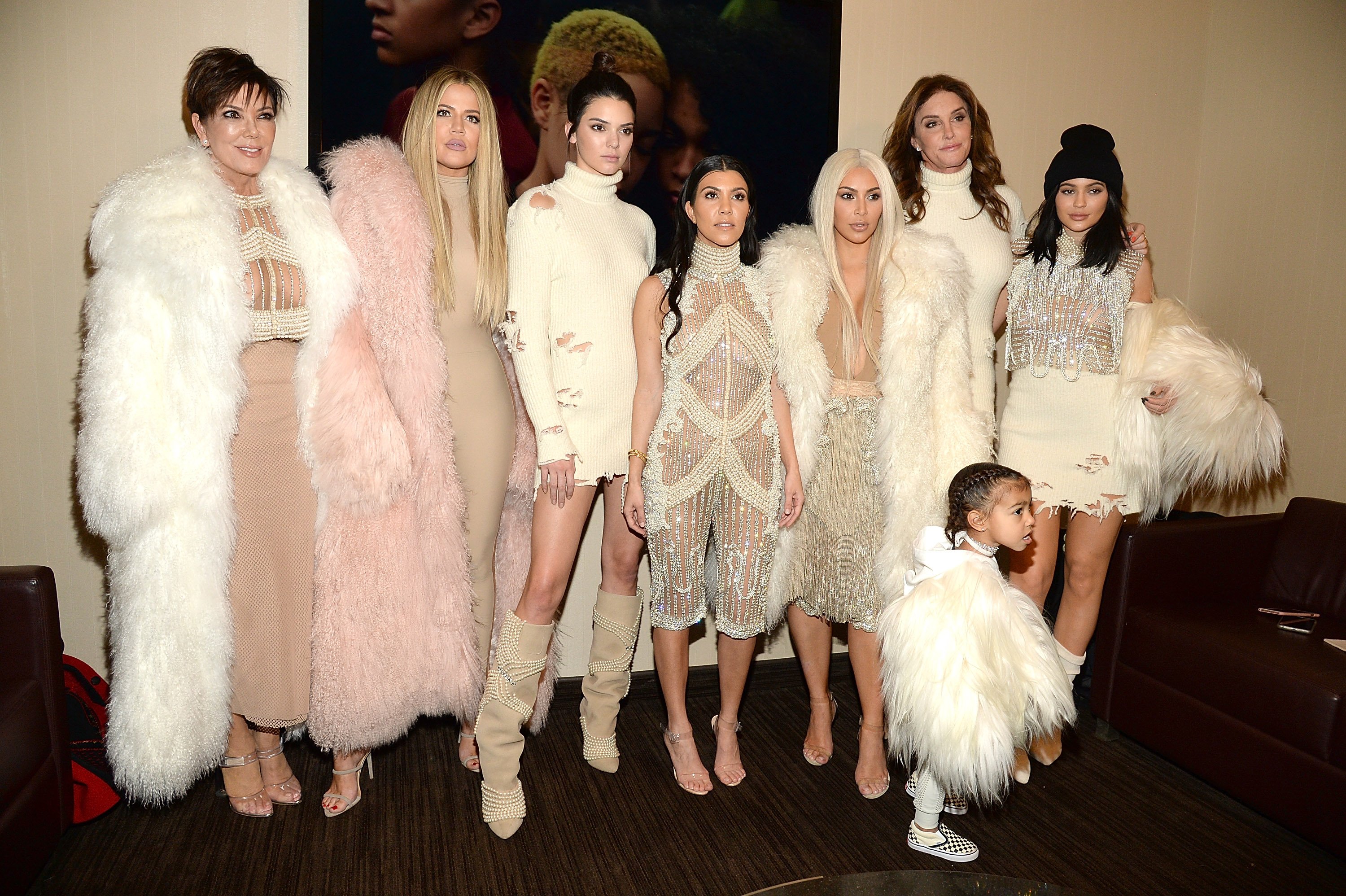 CHRISTMAS 2019
For Christmas, the famous clan stunned in white, glittery ensembles with warm winter coats, but for their annual party, the sisters got dressed to the nines in stylish evening wear. 
Kourtney Kardashian hosted the Christmas Eve party at her Californian mansion, and the clan looked "glam" in their gowns, as sister Khloé Kardashian wrote in a picture update:
"When Kourt throws a party, we glam up! ?Merry Christmas and abundant blessings from my sister squad and I?."
For the picture, the sisters all posed together, looking stunning in their evening gowns. The whole family, including their more private brother, Rob Kardashian, and their respective families attended the bash, and they regularly updated fans as the evening progressed.
PARTYING IN 2018
In 2018, Kim Kardashian took over hosting duties from her mom and held their annual party at her and husband Kanye West's mansion close to Los Angeles, and she spared no expense.
Again the sisters stunned in white. Kim wore a long fitting white dress, while Kanye and the kids dressed in all-black outfits. Taking to social media, Kim shared their look with fans on social media with the following slideshow of stunning images: 
Kim transformed the inside and outside of their house into a white wonderland, complete with fake snow covering the grounds. An igloo and a big mountain added an additional touch, while the inside of the house sported lavish white decor. 
Khloé and her adorable daughter True Thompson twinned in gorgeous white outfits custom made by the Indonesian couture house Monica Ivena while Kendall Jenner stood out with her lime green dress.
Kourtney and her young son Reign looked stunning in black for the evening while Kylie Jenner and her daughter Stormi glittered in matching gold outfits as well.
The "Winter Wonderland Whoville" was also attended by celebrity friends Paris Hilton, Jennifer Lopez, Alex Rodriguez, Chrissy Teigen, and husband John Legend, who gave Kim a special gift.
Legend performed during the party, and it thrilled Kim. She got to dance with Kanye to Legend performing "All of Me" live for the first time since their wedding day.
THEIR PLANS FOR 2020
Due to the novel coronavirus pandemic, one fan wondered whether there will be another legendary bash this year. Asking Khloé about their plans, the reality star replied that hopefully their annual celebration won't be canceled altogether, and added:
"We're definitely celebrating Christmas! It will just have to be small and safe. Maybe do rapid testing before ? We have to think of what is safest."
THEY LOVE SPENDING TIME TOGETHER
Khloé and her sisters just spent some quality time together for a breakaway at an idyllic resort, and the "Keeping Up with the Kardashians" star posted a stunning snap of them rocking their bikinis.
Lounging next to a pool, Khloé declared sister Kendall the "Tequila Queen" while fans count the days until their reality show comes to an end after announcing the news earlier this year.