Late Alex Trebek Coached His Son's Little League Team — Check Out One Parent's Tribute
"Jeopardy!" host Alex Trebek died over the weekend at his home after battling cancer. Many of his fans have since mourned his death including a parent whose child was coached by the television personality.
Besides being the host for the fan-favorite game show, "Jeopardy!," Alex Trebek also coached his son's Little League Team. Mark Wallengren, a radio show host on KOST in Los Angeles, knew Trebek as his own son's coach and has since paid tribute to him.
Wallengren took to Facebook where he explained how he knew the television personality. He also went into detail about Matthew, now-30, Trebek's son playing on the team that his father coached in 1999, and more.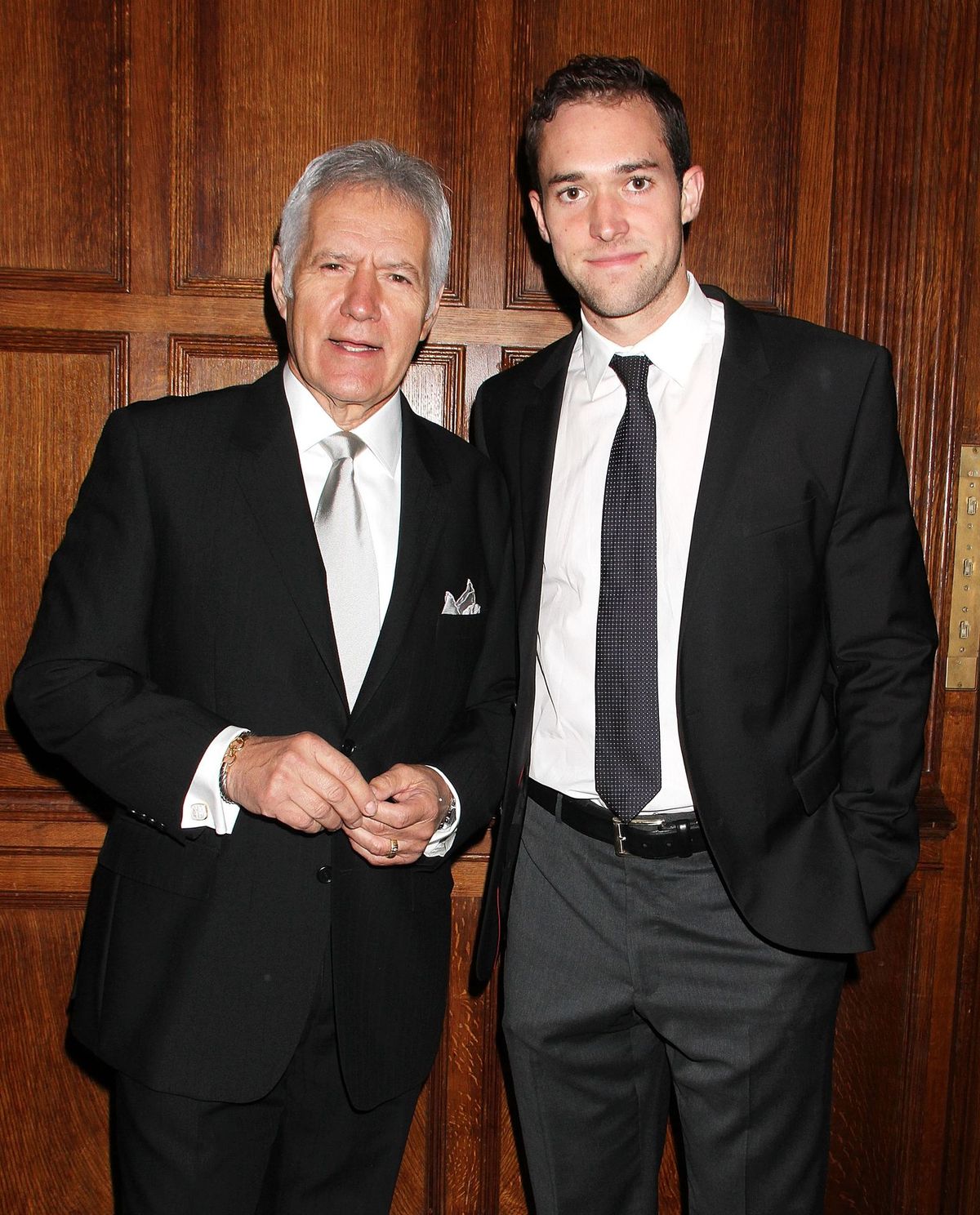 The radio show host revealed how sad he was to hear that the late star had passed away on Sunday morning. Trebek was 80 when he died after a short battle with stage-4 pancreatic cancer.
Wallengren noted how bravely the late host had fought against his diagnosis. The radio show host revealed how he'd interviewed the "Jeopardy!" host over the years but got to know him better when he started coaching his then-8-year-old son's team.
Trebek coached the Devil Rays Little League Team with Wallengren and his friend, John Wolfe. The late star's child, Matthew, had also been part of the team and featured in a throwback photo that the radio show host shared with the post.
Besides Matthew, Trebek is also a parent to a daughter named Emily, 27, whom he shared with his wife Jean, who recently thanked her husband's fans for their support with an Instagram post. He also had another child and daughter, Nicky, from a previous relationship.
Wallengren continued his post noting how Matthew had been a natural at the sport. Despite the boy playing well and having a good throwing arm, his father, who wasn't a coach for the team yet, would often critique him from the stands during practice.
Noticing how the parent's critique badly affected the boy, the radio show host and Wolfe decided to approach Trebek. Wallengren recalled how "gracious" the late star was about the whole thing.
Ultimately, they discovered that the late host was passionate about his son's games only because he wanted to help. That's when the "Jeopardy!" host asked to join the team as a coach.
Mark Wallengren shared how he'd observed the love Alex Trebek had for both Matthew and Emily.
The trio also agreed that they wouldn't criticize their children anymore. They rotated working with each other's children and worked hard with them that spring and learned different ways of teaching them.
Wallengren shared how they taught the boys the basic fundamentals, through encouragement, and always keeping things fun. This new approach helped Matthew reach his full potential.
The Devil Rays started climbing to the top each week, on their way to the championship. The radio show host recalled that time as one of the most rewarding experiences for him as a father.
He shared how he'd observed the love Trebek had for both Matthew and Emily. Wallengren praised the now-adult children calling them wonderful and noting their pain during this difficult time.
Speaking about Jean, the radio show host noted how amazing, kind, successful, and smart she was. He also referenced her deep spiritual nature (she's a professional Reiki healer) and noted how it would push her through the grief.
Wallengren also mentioned Nicky, whom he mistakenly called Nancy, and shared how close Trebek had been to her too. The poster revealed how he didn't cross paths with the Trebek's anymore but confessed that he still loved them.
He concluded his post by sharing his condolences and showing gratitude for them being a part of his life's story. Wallengren wrapped up his touching and heartfelt tribute by stating: "God bless you, Alex. Keep an eye out on the family."