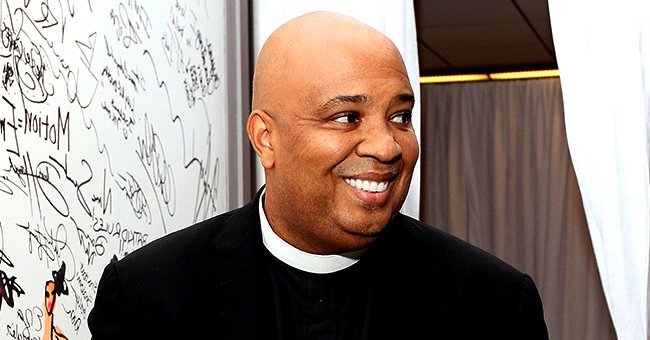 Getty Images
Rev Run's Daughter Angela Simmons & Son Sutton Make an Adorable Duo Posing in These New Pics
Rev Run's daughter Angela Simmons and her little son, Sutton, had the timeline buzzing with their show of love as they went stylish with a mother-son glam.
Reality star Angela Simmons and her young son, Sutton, were in the mood for a dress-up session, donning stylish outfits while basking in adorable mother-son moments.
On her Instagram story, Simmons and her lookalike son rocked hip hop-themed outfits as they struck poses and flaunted their sense of style.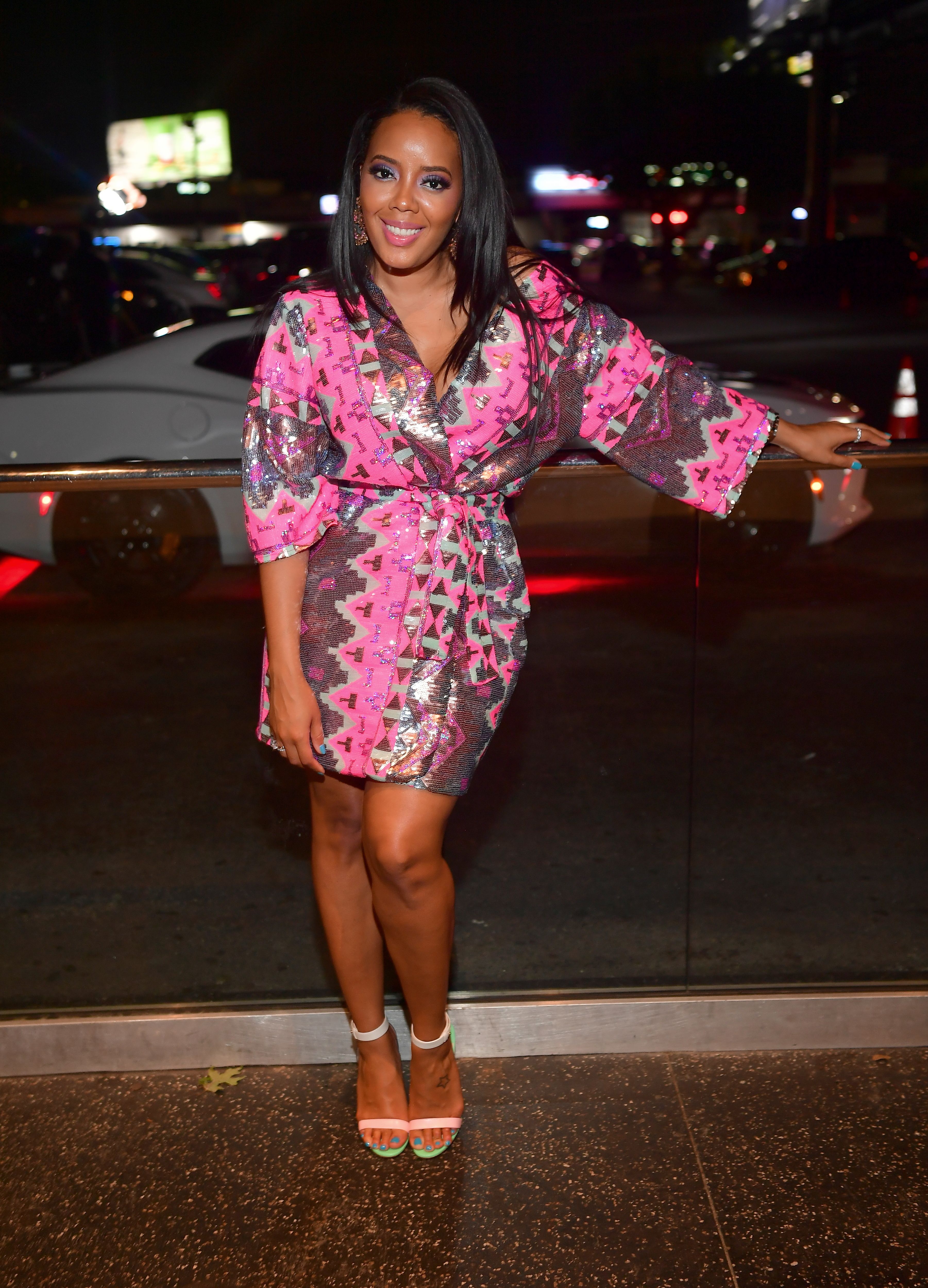 Angela Simmons at the Ladies Love R&B event at Gold Room on May 16, 2019 | Photo: Getty Images
The mirror selfies showed the duo in their home. The backdrop of the image was a center table with arrays of flowers on top of it. Simmons looked glammed up in a jacket worn over a white crop top.
The TV star's baggy bottoms which she matched with her jacket were tucked into her white sneakers. Simmons completed her look with a Nike snapback cap and a relaxed pose.
Little Sutton looked adorable in a black sweatshirt, a pair of track pants, and ankle-high sneakers. Even more beguiling was his lovely pose as he shared a sweet smile.
Simmons and Sutton's mom-son moments are not limited to their styling game. In fact, the celebrity mom who was a child star on "Growing Up Hip Hop" spends most of her time being a working mom.
The late Sutton Tennyson was murdered in front of his home. Although the suspect fled the scene, Sutton was found with multiple gunshots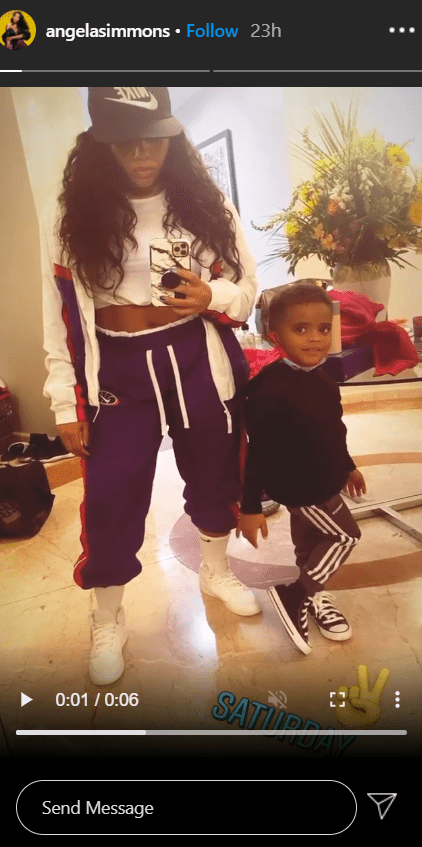 A mirror selfie of Angela Simmons and her son Sutton on her Instagram story | Photo: Instagram / angelasimmons
Since the death of her ex-fiance and father of her child, Sutton Tennyson, fans have witnessed Simmons' drastic withdrawal from the dating scene and how she has put all her focus on motherhood and entertainment.
However, these days, her star dad, Rev Run, feels she needs to get back into the romantic sphere and take a break from work.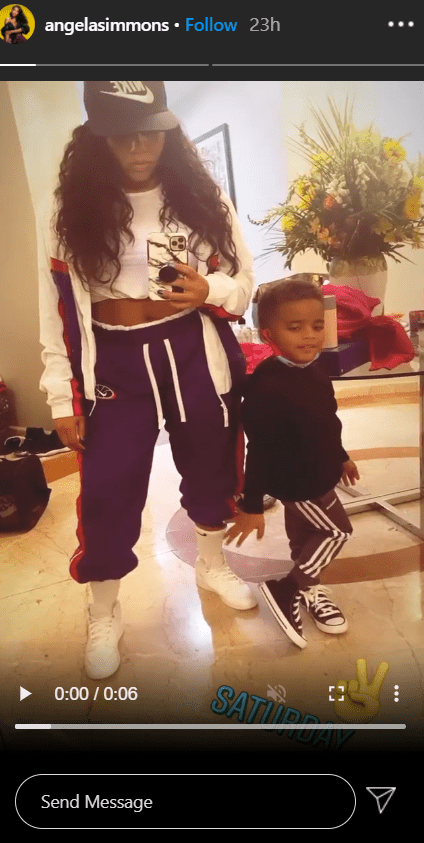 A mirror selfie of Angela Simmons and her son Sutton taking goofy selfie images. | Photo: Instagram/angelasimmons
During their televised conversation, Simmons, a shoe designer, played off the challenges of getting a suitable person. She noted to her dad that if she would get involved with anyone again, the person has to put her son into consideration.
She also made it known that it was more challenging to get a suitable partner compared to older times when she did not have to search.
The TV personality might be moving on from the tragedy of losing her child's father, but she once shared that it was not an easy feat. Earlier this year, Simmons faced a difficult situation after Sutton wanted to know about his late dad.
Speaking to her life coach, Simmons did not hold back the raw emotions and broke down. She explained that Sutton asked her if his dad was alive, and the words shocked her because it was so specific. The star mom, however, pulled herself together and shared some details and pictures with her son.
The late Tennyson was murdered in front of his home. Although the suspect fled the scene, Tennyson was found with multiple gunshots.
Please fill in your e-mail so we can share with you our top stories!