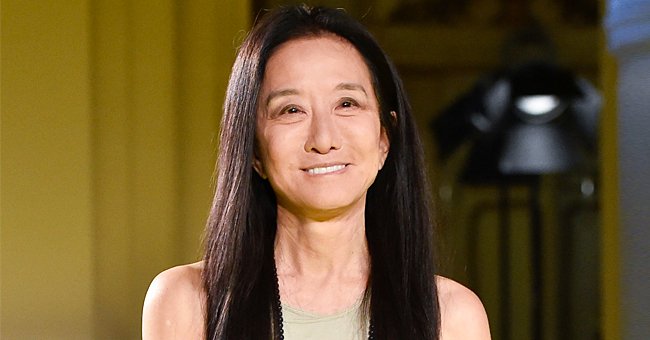 Getty Images
Here's Why Vera Wang Says She Was Surprised That the Photo of Her in a Sports Bra Went Viral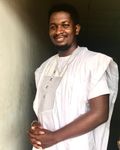 Famous designer Vera Wang who has defied age time and time again, shared her thoughts on why one of her swimsuit moments went viral.
Vera Wang's sophisticated designs are one of a kind, and she never fails to get the internet buzzing with her fashion. However, it was not her design that caught fans' attention during one of her recent updates.
Wang shared a photo of her age-defying figure as she rocked an orange-colored sports bra and white hot pants. Before long, her outfit and youthful figure got many fans drooling with admiration and pleasant surprises.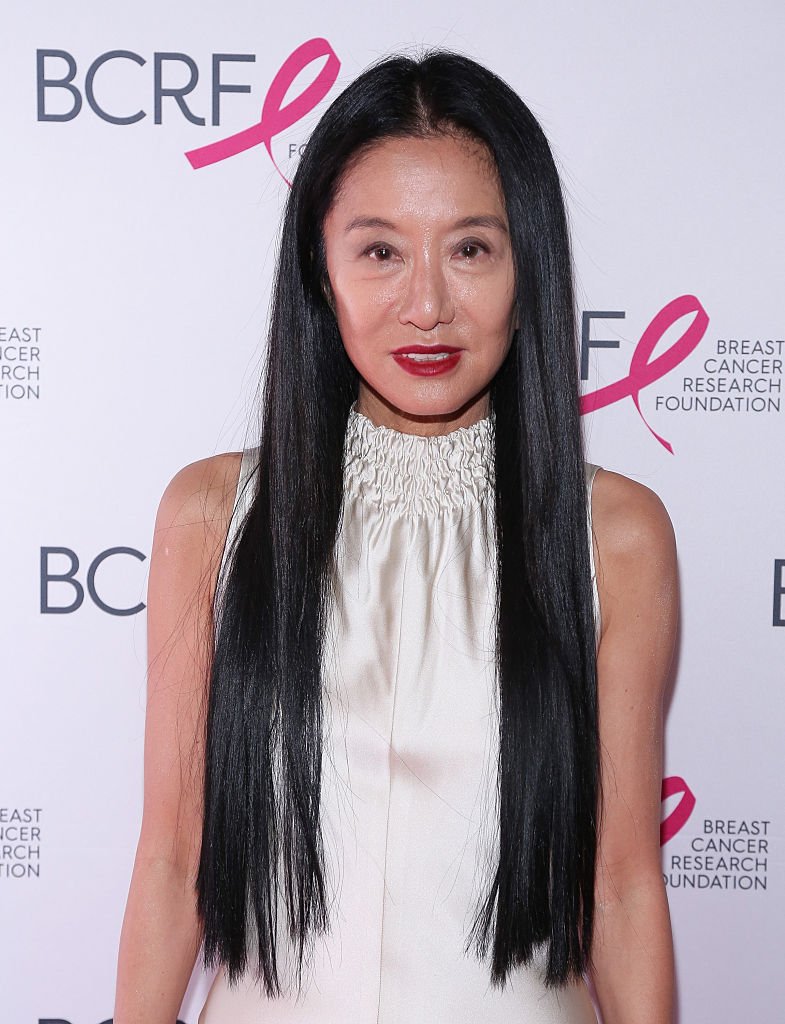 Vera Wang at 2016 Breast Cancer Research Foundation Hot Pink Party at The Waldorf=Astoria on April 12, 2016 | Photo: Getty Images
During her chat with People, Wang revealed that she could not fathom how she went viral and became the center of attraction. The 70-year-old noted that her post was about her Diamonds studded hairpin, and her image was even blurred out a bit to put more attention on the accessory. She captioned the post with a short message that read:
"When a bit of bling is needed......"
However, it turned out that her figure took the spotlight. Wang went on to mention that her surprise was due to the fact that she was used to being behind the scenes. She was used to bringing iconic wears to life while celebrities stole the spotlights in her ensembles.
At just 23, [Wang] became a spectacular person while she worked with Vogue.
The longtime fashion creator told the news publication that she always felt like someone who remained behind the scenes as the maker while celebrities showcased her works. She told People:
"I am a fashion designer. And I have dressed some of the most amazing women over the last 30 years on the red carpet when they've actually won Oscars or Golden Globes or Emmys…"
The viral post was made in May during the quarantine. In the image, Wang was seen posing in her luxury home flaunting her slender figure in a Palms Angel sort bra and a pair of white shorts.
The next slide had her rocking a formal masterpiece which had her showing off her graceful limbs. The fashion icon topped it up with a matching facemask and black bum shorts. Fans in the comments were all over as they asked to know the secret to her youthful hue.
Wang's name is a force to reckon with in the fashion world, and it is safe to say that she has earned her place among the stars. At just 23, the star became a spectacular person while she worked with Vogue.
She also worked with Ralph Lauren before establishing her brand. Vera Wang has created exquisite outfits for stars like Kim Kardashian, Victoria Beckham, and Jessica Simpson, among others. In her decades-long career, Wang worked with fashion legends like Grace Mirabella and Richard Avedon.
Please fill in your e-mail so we can share with you our top stories!