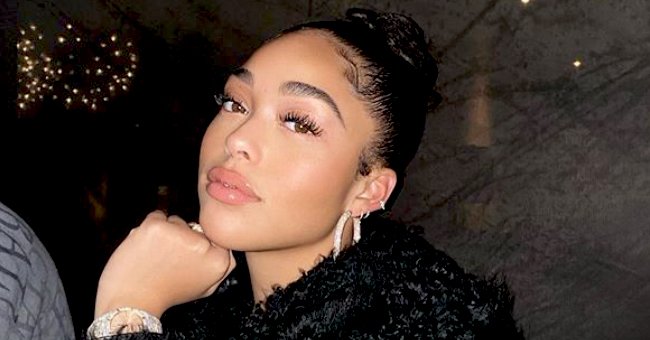 instagram.com/jordynwoods
Jordyn Woods Appears Makeup-Free in a Video While Sharing Daily Beauty Routine with Her Sister
American model Jordyn Woods recently appeared makeup-free alongside her little sister, Jodie, in a new skincare video she shared on her Instagram page.
Jordyn Woods, 23, loves to flaunt her flawless skin whenever she gets the chance. More importantly, she regularly shares her beauty secrets with her Instagram followers.
The beautiful social media influencer recently took to her Instagram page to upload a short video, where she tries out some new skincare products. Her look-alike little sister, Jodie, joined her.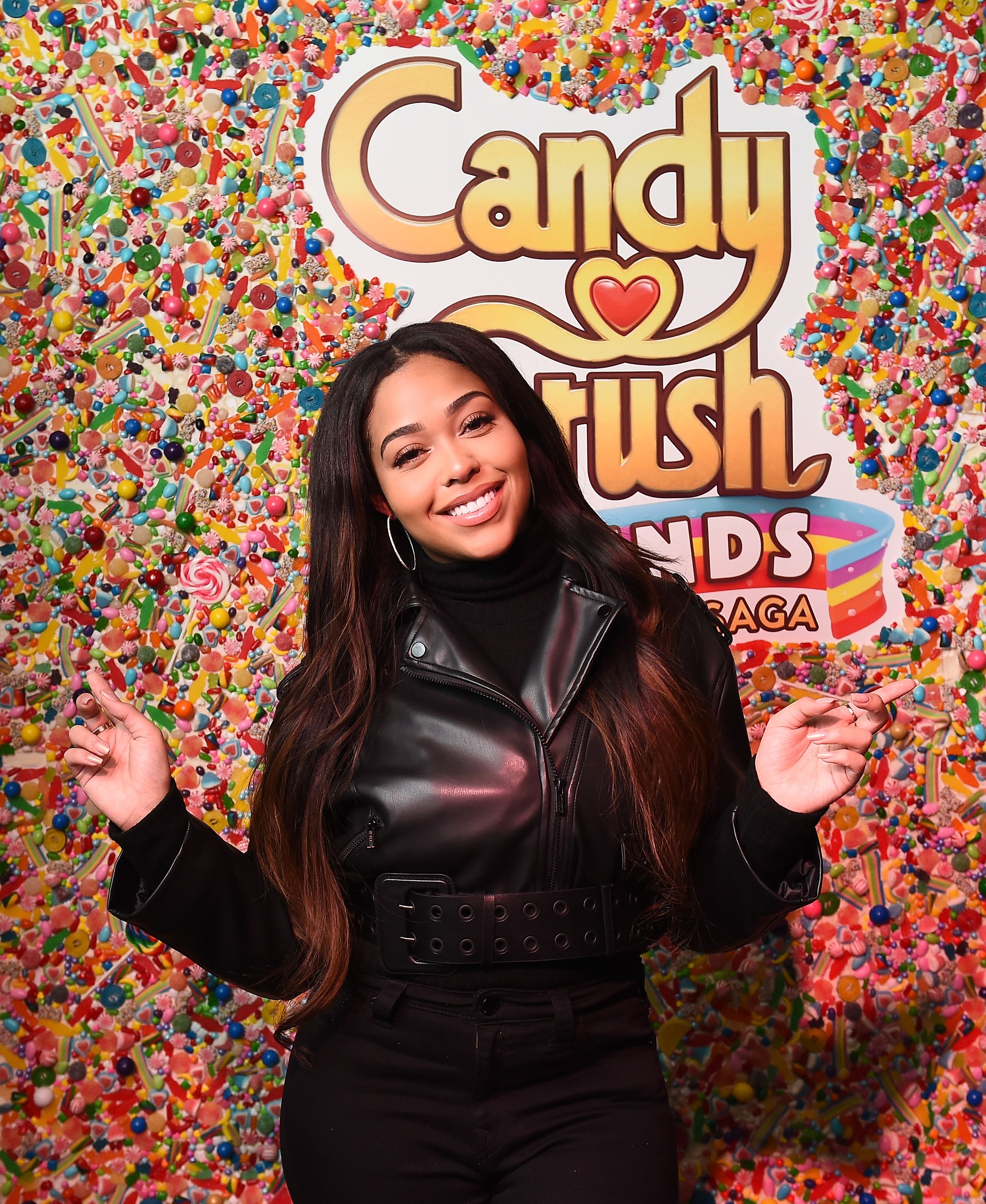 Jordyn Woods at the Candy Crush Friends Saga "Sweet n Solo" Valentine's Day Dining Experience at Dirt Candy on February 6, 2019 | Photo: Getty Images
In the clip, the sisters look effortlessly beautiful in their bathrobes and makeup-free faces. Woods and her sister begin the tutorial by making use of a facial brush and cleanser.
They finish up the short tutorial by gently massaging some oil onto their faces and then showing off their glowing skin. Woods captioned the photo writing:
"@dermilogic facial brush, cleanser, and oil has my skin so smooth and clear! Have you guys tried their products?"
Meanwhile, Woods seems to be finally over the 2019 cheating scandal that involved her and Khloe Kardashian's then-boyfriend, NBA star, Tristan Thompson.
Woods' friendship with Kylie Jenner came to an abrupt end after Thompson kissed the former at a party. The incident sparked public outrage, and Jordyn got exiled from the Kardashian family.
Woods confirmed her relationship with NBA star Karl-Anthony Towns during a vacation trip.
Woods recently opened up about the experience and explained how difficult it was for her during that period. She claimed that even though she had the support of her family, it was still lonely for her.
Despite the massive backlash, Woods revealed she could learn from the experience and has since put the whole episode behind her.
Since the exhausting cheating saga, Woods has made great strides both professionally and personally. She recently inked a lucrative partnership with the clothing brand, Pretty Little Thing.
And when it comes to her romantic life, things could not be any better. In September, Woods confirmed her relationship with NBA star Karl-Anthony Towns during a vacation trip for her 23rd birthday celebration.
Ever since the duo came out as a couple, they have been inseparable, and they both love to flaunt their love for each other on social media. Apart from their fondness for each other, Woods and Towns' bond is further strengthened by their shared love of basketball.
Woods might have a pretty face with or without makeup. However, there is more to her than just a pretty face, and that is why she continues to stand-out.
Please fill in your e-mail so we can share with you our top stories!